Hendrick Motorsports's Chase Elliott will miss the upcoming Gateway Cup race due to a suspension. He was given a one-race ban by NASCAR for deliberately right-hooking Denny Hamlin at Coco-Cola 600. It will be the 7th Cup race he will be missing this season. He missed six races after suffering a tibia injury in a snowboarding accident.
Elliott's No:9 car will be driven by Corey Lejoie of Spire Motorsports at Gateway's Enjoy Illinois 300. Ahead of the race, last week's race winner Ryan Blaney, a close friend of Elliott, expressed his opinion on the incident and what might have gone wrong for the 2020 Cup series champion.
He said that NASCAR made the right call by sanctioning him as what Elliott did was a similar offense as Bubba Wallace. The 23XI Racing driver was suspended last year for right-hooking Chase Elliott's teammate Kyle Larson.
"In their position, what happened to Bubba last year is very similar to Monday night. I feel like if you're going to make a call on one guy for making some move, you have to be consistent in what you call on another guy for making a move," Blaney said.
"That's just kind of what it is. It's good that they were kind of consistent in the calls for the exact same kind of retaliation, and I think that's how it should be. That's kind of the most dangerous move I think you can do to somebody is the hook deal," Blaney added.
In case you missed it: Joe Gibbs Racing set to extend partnership with $85 Billion worth sponsor
Ryan Blaney reveals the real reason behind Chase Elliott's uncharacteristic move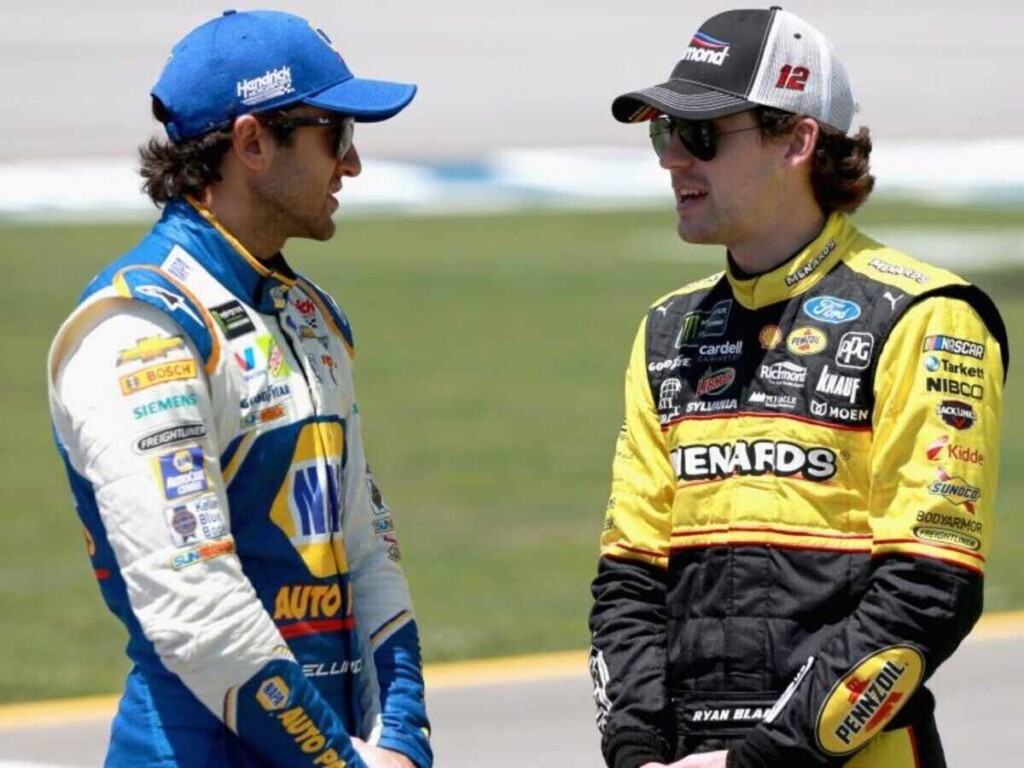 The Team Penske Racing driver pointed out that as racing is also a battle of emotions, sometimes the racers snap and cause incidents. He said that Elliott was done with the Denny Hamlin shoving him to the wall multiple times and, in the heat of the moment, decided to retaliate.
"People snap at some point — it doesn't matter who they are. Outside looking in, I think he got tired of getting run into the fence two or three times — just had enough of it and reacted the way he reacted," Ryan Blaney said.
"If it's not their character, you sometimes have moments when you're just over it. You're sick of getting run into the fence or something like that. You see uncharacteristic things when that happens," Blaney added.
Discover: