Two times NASCAR Cup Series Champion Kyle Busch has given his honest opinion about the upcoming Chicago Street Race. He pointed out that he is worried about the track's corners, which seems weird. The first-ever street race of the sport's history is among the most awaited events on the calendar.
The one-of-the-kind event is scheduled for July's first week on a temporary 2.2-mile track with 12 hard left and right turns with long straightaways. The race demands drivers to bring their A-game in breaking at corners and driving without mistakes to secure the win.
The opportunity to become NASCAR's first-ever street race champion is something the drivers in the garage don't want to miss. Richard Childress Racing's Kyle Busch pointed out that replacing the walls in corners with cones seems weird and non-scientific.
"You're coming down this straightaway, and there's another straightaway there, but the ground, the road is separated with a wall in the middle, and there's cones that are blocking off where they don't want you to go, so I thought that was weird," Busch said.
"I'm like, just extend the wall, but maybe they don't want to extend the wall because they need areas for safety crews to get out. I'm not the scientist on that. It just seemed weird when you're coming around the corner, and you've got to miss the end of a wall," Busch added.
Discover: Dale Earnhardt Jr. predicts a MESSY Chicago Street Race
Team Penske's Austin Cindric says drivers can't afford to make mistakes at Chicago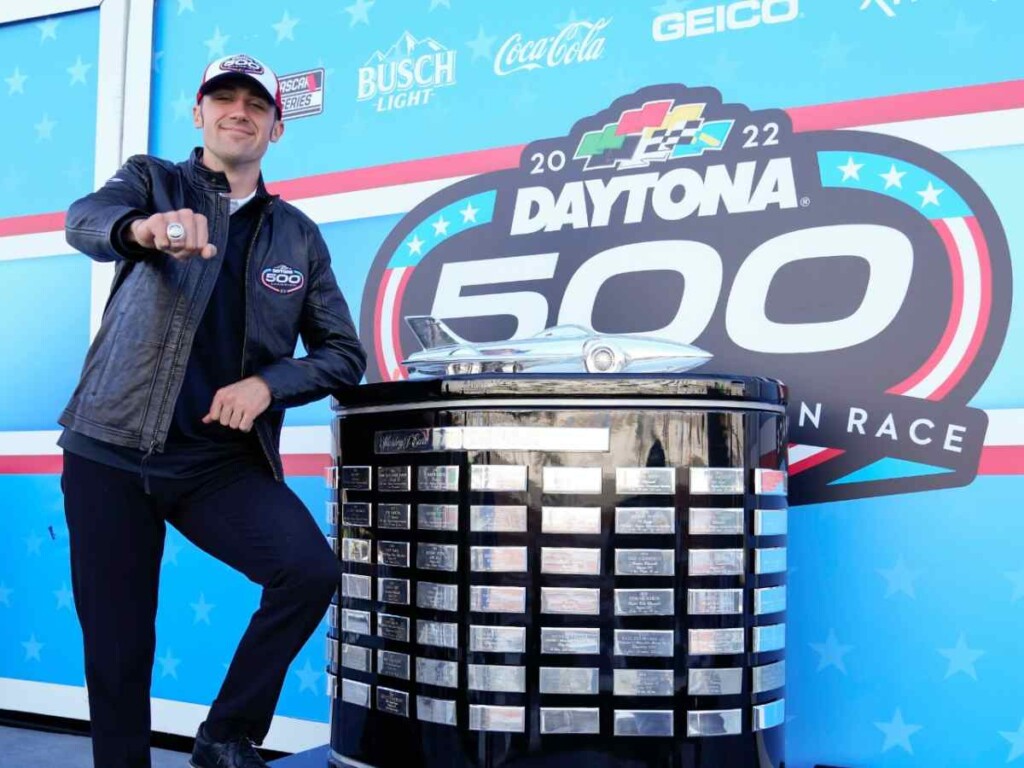 2022 Cup Rookie of the Year, Austin Cindric, pointed out that drivers can't afford to make mistakes at Chicago unlike in road courses. He pointed out that a mistake in the 2.2 Miles track will lead to damages, which hinders the driver's chance at the title. The NASCAR garage will consider Cindric's opinion before the final event since he is one of the most talented road course racers in the series.
"Like Circuit of the Americas, the last road course we ran on, I could screw up and go 100 feet into the runoff and keep going. Whereas Chicago, or any street courses, there is zero room for error," Cindric said.
"Whether it's track blockages or guys making mistakes, having cautions throughout the race, all types of those things I think will be different and come into play differently than they would on most of our road courses because a mistake is a damage. It's not lost time," Cindric added.
In case you missed it: