Chase Elliott has been the championship frontrunner since the second month of the 2022 season as he was able to convert his consistency in 2022 to solid front raw finishes enabling him to remain at the top for long. Though they had been a couple of slip-ups here and there following his first win of the season at Dover, he was able to remain calm and keep his consistent runs afloat with a second win coming at Nashville last Sunday.
After 17 rounds of cup racing, Chase Elliott now has a 30-point lead against Trackhouse Racing's Ross Chastain who is at P2. The third place is now held by Ryan Blaney, who is the only driver in the top 5 without a win 31 points behind Elliott. The rest of the places in the top 5 are filled by Kyle Busch, 47 points behind the leader and Joey Logano, 52 points behind. Now in his post-race interview in Nashville Chase Elliott comes forth addressing his championship lead and a realistic shot at the regular-season championship.
Also read: "We're getting close, I think I'll be back in the No. 43," Erik Jones to be likely retained by Petty GMS for 2023
Find out what Chase Elliott said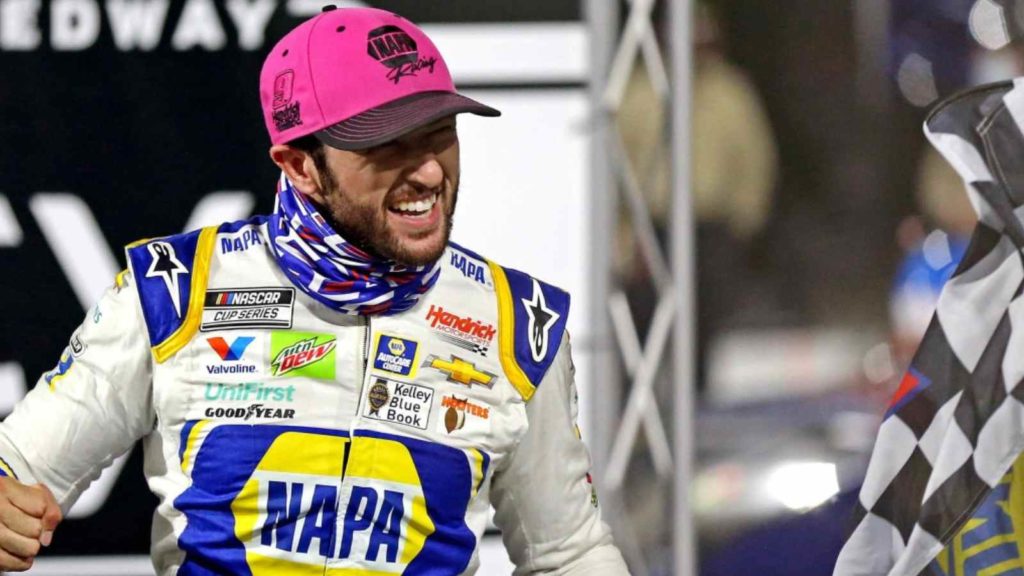 Chase Elliott acknowledged that he feels like no gap he has upfront is safe as he had a big lead at one point in the first half of the season which went away really quickly. He pointed out that to be in a strong position at the table, teams and drivers have to bring strong cars to the track each and every time and put themselves in the position to win. Chase Elliott acknowledged that if you are constantly running up front battling for wins the points will take care of itself.
"Well, I mean, I feel like no gap is safe. We had a pretty big one there at one point, and that can go away in a hurry. Look, you just have to keep bringing strong race cars to the racetrack. You have to keep putting yourself in a position to win. When you're battling up front and you have shots to win, the points thing is going to take care of itself," says Chase Elliott.
Chase Elliott went on to go for points the teams have a strange situation here and there in what to choose between stage win or going all out for the win. He added that with the new format and point system the cup series is like that with stage wins especially in the road courses. He went on to reiterate that the points will take care of themselves irrespective of whatever happens if you are constantly in contention for wins.
"You might be faced if you can achieve the first part of that, you might be faced with a situation here or there where you have to decide whether or not you want to get stage points or whether or not you want to try to go for the race win, and those things are — that's just part of the world we live in now with stages. But more so on road courses, I guess, than anything," Chase Elliott said.
"The best way to look at it is just trying to be fighting for wins, and if we're doing that, I think the points thing will kind of take care of itself," Chase Elliott added.
Also read: "I mean a second-place finish is cool but we're here for wins," a disappointed Kurt Busch believes he could've done better with the way he drove in Nashville
Also read: "Getting a win is always huge. To do it in a really cool city like Nashville is even better," Chase Elliott on winning the Nashville cup race