2017 NASCAR Cup series champion Martin Truex Jr. has released a statement on the death of his former longtime partner, Sherry Pollex. The 44-year-old died following her nine-year-long courageous battle with ovarian cancer. The unfortunate news was announced to the fans via a statement released by her family on Sunday.
The daughter of former NASCAR team owner Greg Pollex, her legacy goes beyond the sport. She used her fight against cancer to educate and inspire other patients suffering the same fate since 2014. With the Martin Truex Jr. Foundation, she did multiple philanthropic activities, including a renowned catwalk for a cause.
The Joe Gibbs Racing driver, as reported by Fox's Bob Pockrass, highlighted his former partner's determination in the fight against cancer alongside making a difference in the lives of people suffering the same. He went on to claim that Pollex's passion for making a difference was inspiring for all.
He wrote, "From the very minute of her diagnosis, Sherry was determined to not only fight ovarian cancer with everything she had but also make a difference in the lives of others battling this terrible disease. Sherry's passion for making a difference in the lives of others was inspiring to everyone."
In case you missed it: Danica Patrick mourns the death of Martin Truex Jr.'s ex-partner Sherry Pollex, admits 'this is so so sad'
Martin Truex Jr. explains Sherry Pollex's legacy
He pointed out that with the philanthropic work she did, Pollex has carved a legacy beyond 'our lifetime'. Martin Truex Jr. said, "Through her tireless charity work for so many years, her legacy will live well beyond our lifetimes and continue to help countless families who are battling ovarian and childhood cancer."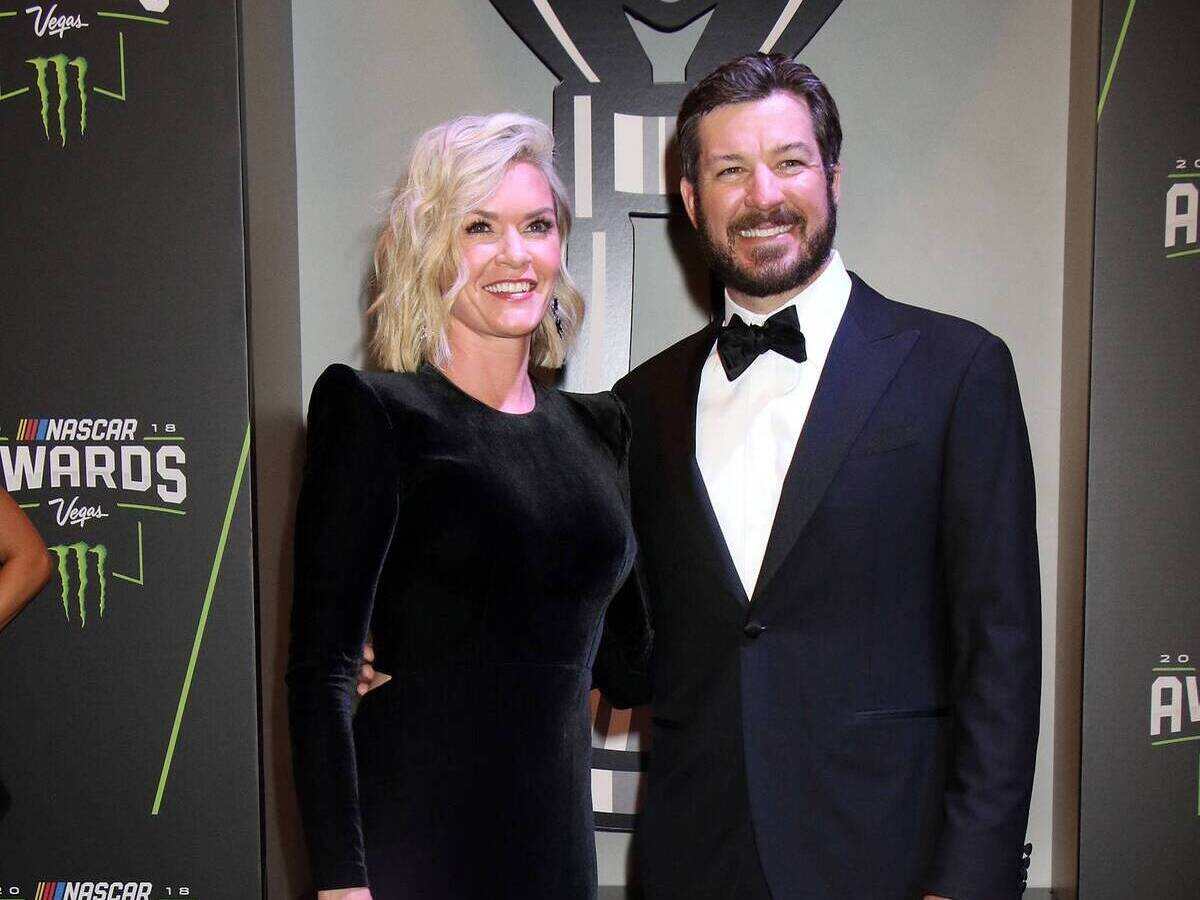 He also extends his condolences to the Pollex family, who have been a big part of her fight against cancer. Truex Jr. added, "I would like to extend my deepest condolences to her entire family, who have shown incredible strength and resilience throughout her battle."
Truex Jr. and Sherry Pollex ended their long-time partnership at the start of the year by announcing it via their social media handles. Both parties did not give any information about why they chose to part ways yet.
Discover: