RFK Racing, since Brad Keselowski became part of the owner's group, has secured their first win via Chris Buescher. The No:17 Mustang outran the playoff grid in a dominant fashion to win the Bristol cup race. This marks a rare occurrence where all of the first three post-season races are won by a non-championship chaser.
Chris Buescher's win is maybe more significant than the previous two as he became the 19th different race winner of 2022, equalling the previous record of a number of different race winners.  This is also Buescher's first win in 6 years and RFK Racing's first win since 2017.
Luck and an intelligent pit strategy played an important part in the No:17 driver win. The two-tire pit strategy and the pit-stop mishap from the N0:10 SHR team of Kevin Harvick paved the way towards his win. In the end, Buescher was able to hold off regular season champion Chase Elliott for the win.
Also read: "A unique challenge," Tyler Reddick on driving for RCR in 2023 as Kyle Busch takes over the No:8 team
Find out what Chris Buescher had to say on the win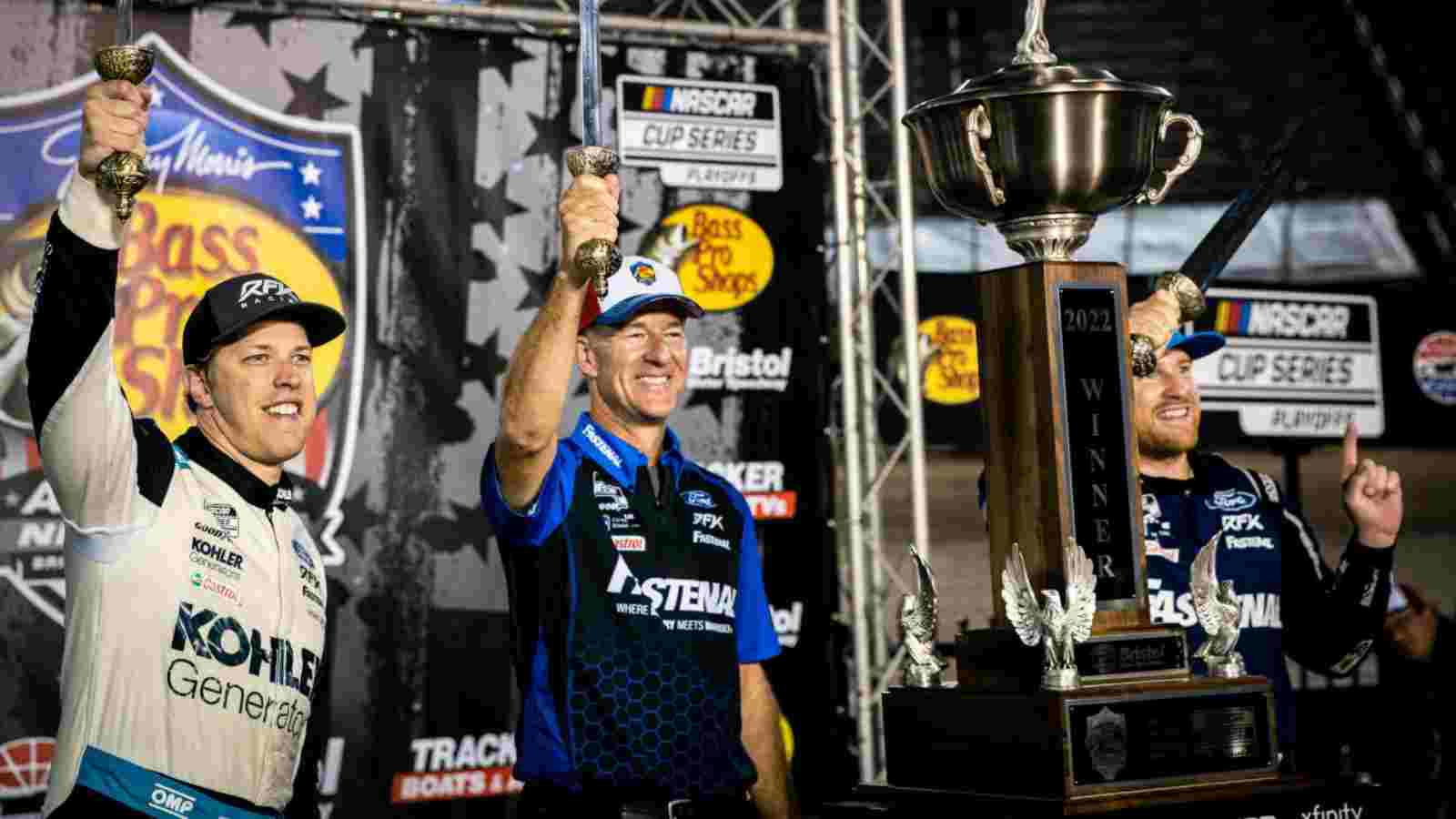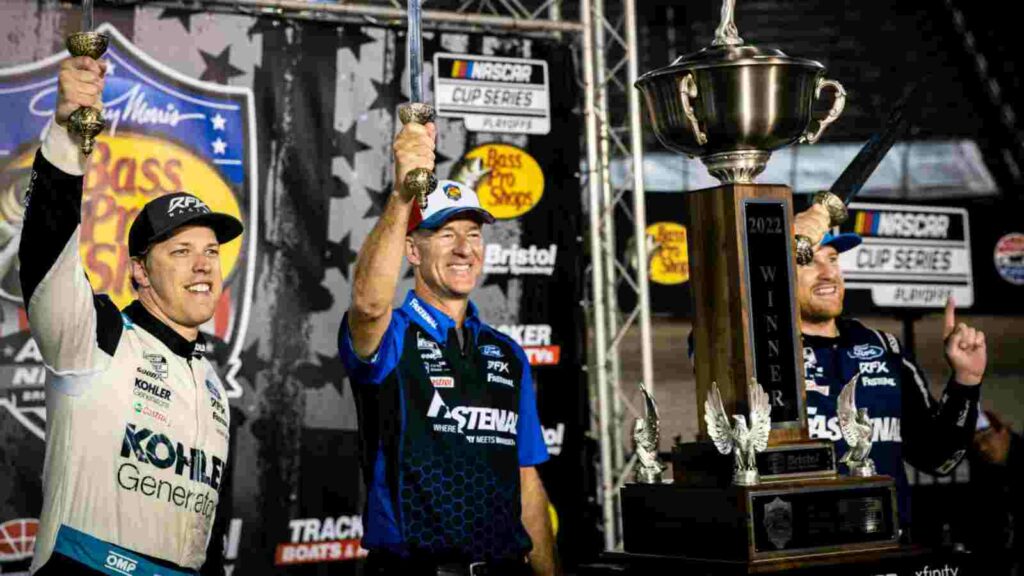 Chris Buescher acknowledged that the win is so special and his team did a great job to get it. He added that he is proud of everyone around him for the win as they gave him a fast Mustang to race. He pointed out that he failed to get the best out of his car in qualifying as he was only able to start at P20.
"This is so special, this team did such a great job. Love this racetrack, love the fans. Love every time we come here. It's so special to me. We had a really fast Fastenal Mustang. Just so proud of everybody. We knew we had a good race car after practice and didn't quite get the job done in qualifying, but what a race car," Chris Buescher said.
Chris Buescher added that the win in the RFK Racing car is so special and acknowledged that his teammate/team-owner Brad Keselowski also had a fast ride. He once again reiterated the specialty of the win.
"It's just special. Get RFK in Victory Lane for the first time, and we had great race cars. Brad had really good speed, too. I don't know what else to say right now. I'm out of breath. This place will wear you flat out, and I love that about it, but such a special night," Chris Buescher added.
What are your thoughts on Chris Buescher's win?
Also read: "Unfortunate, Frustrating..," RCR drivers Austin Dillon and Tyler Reddick on their playoff exit  
Also read: "Harvick was screwed by NASCAR, Kyle was screwed by Toyota," NASCAR Twitter reacts to Kyle Busch and Kevin Harvick's playoff exit