Chris Buescher became the latest driver to disappoint the 2022 playoff grid. The RFK Racing No:17 Mustang driver has secured his first win in 6 years. Buescher's win made him the 19th different cup race winner of the season. This is the joint cup record for most different winners in a season.
Chris Buescher outran the playoff field as they struggled to keep their cars together. The No:17 driver was successful in holding off the regular season champion Chase Elliott for the last 50 laps to end his 222-race winless streak. Elliott HMS teammate William Byron finished P2 behind the duo.
The Ford driver win was heavily favored by the crashes and mechanical trouble the championship chasers found themselves in. Buescher's win also saw the elimination of four playoff drivers, including two former champions from the playoff.
Kevin Harvick, who made an impressive entry into a playoff with two successive wins in the final rounds of racing saw his playoff struggles continue. His tire falling off on the pit road and subsequent trouble caused his exit. For Kyle Busch's exit, it is the Toyota car's mechanical troubles to blame. The RCR duo of Austin Dillon and Tyler Reddick crashed out of the race.
Also read: "Saying the N-word gets you a ride in the cup I see," NASCAR Twitter reacts to Kyle Larson's HMS contract extension
How NASCAR Twitter reacted to Chris Buescher's Bristol win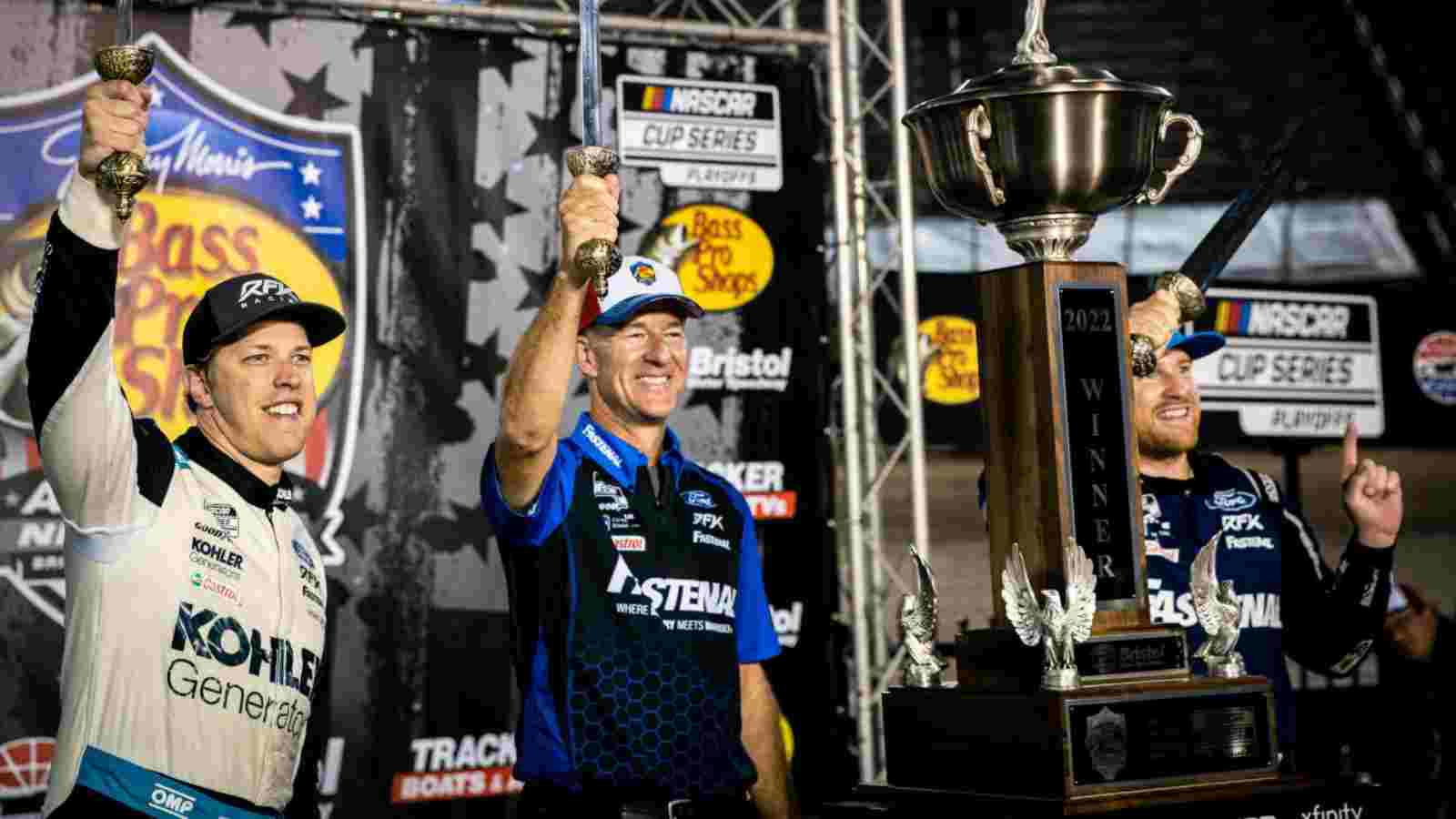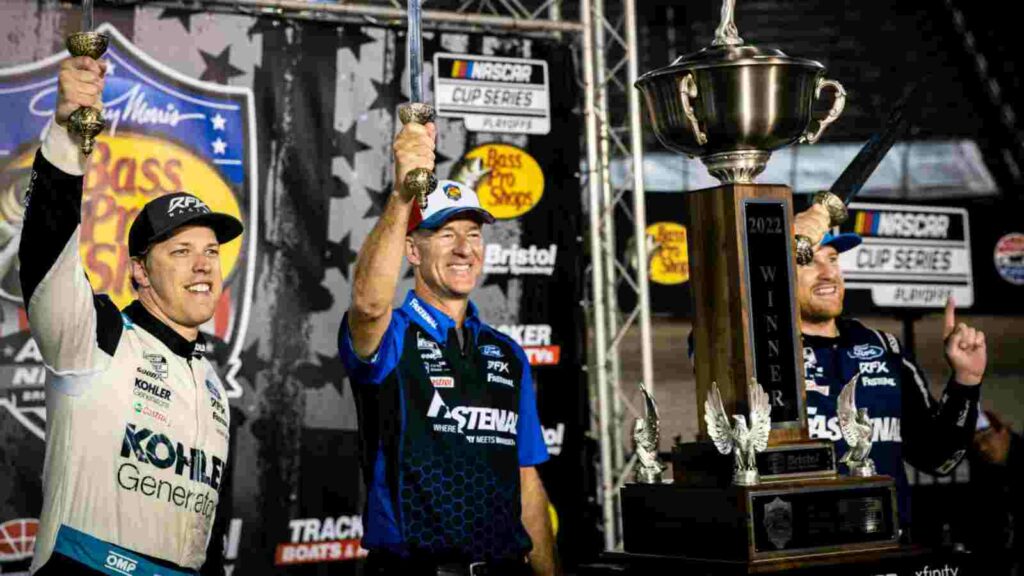 NASCAR twitter was delighted with Chris Buescher's win. The competitiveness of the Next-Gen car has bestowed on the 2022 season made them happier than ever. There was also criticism on the playoff grid who are failing to master the track and secure all-important wins.
Also read: "Best is ahead of us," Kyle Larson extends his HMS contract till 2026
Also read: Next Danica Patrick?Toni Breidinger: the Arab NASCAR driver who side-lined racing to model for Victoria's Secret