The Philadelphia 76ers are gearing up for a crucial stretch of games in the final two weeks of the NBA regular season. They are looking to secure a high playoff seed in the Eastern Conference and make a deep run in the playoffs. However, their chances of success could be impacted by the absence of star player James Harden.
Harden has been dealing with an Achilles injury and has missed the team's last four games. He is currently listed as questionable for their upcoming matchup against the Dallas Mavericks. With the playoffs rapidly approaching, the 76ers will need Harden at his best if they hope to make a deep run. The team and its fans will be anxiously awaiting updates on his status leading up to their next game.
Also Read: Kyrie Irving and James Harden seen embracing and swapping jerseys, dismissing rumors of a toxic relationship
Is James Harden playing tonight?
James Harden's playing status for the upcoming game against the Dallas Mavericks on March 29th remains uncertain. The All-Star guard was recently acquired by the Philadelphia 76ers and has been dealing with a left hamstring strain that has kept him out of action for several weeks. However, he has recently made progress in his recovery and has been upgraded to questionable for the game.
If Harden is able to play, it would provide a huge boost for the 76ers, who are looking to secure their playoff seeding in the Eastern Conference. Harden is one of the best players in the league and is a proven scorer and playmaker who can take over games with his offensive abilities. However, the 76ers will need to be cautious with him and ensure that he is fully healthy before putting him back on the court.
Related: "She is the GOAT," Serena Williams honored by James Harden and Philadelphia 76ers on the occasion of Women's History Month
Where does James Harden play?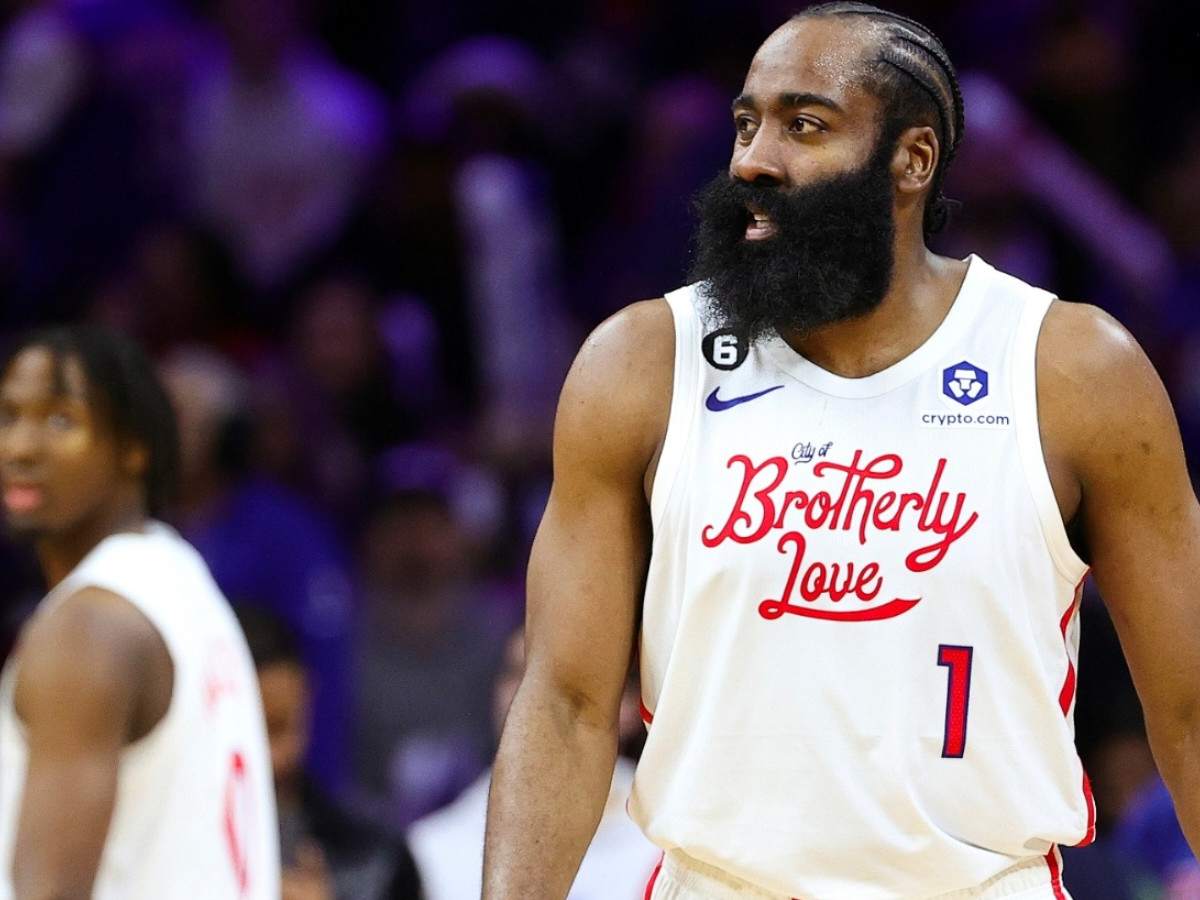 James Harden is a prolific 6'5″ shooting guard for the Philadelphia 76ers, known for his scoring prowess and playmaking abilities. His offensive game includes an impressive three-point shot, deadly mid-range jumper, and a knack for getting to the basket. Harden's ball-handling skills and court vision make him an exceptional playmaker, able to create scoring opportunities for himself and his teammates.
His confidence and poise in clutch moments have earned him a reputation as a reliable performer in high-pressure situations. Despite battling with some injuries this season, Harden's impressive skills and leadership have made him a valuable addition to the 76ers lineup since his transfer from the Brooklyn Nets. His talent and experience make him a force to be reckoned with on the court and a key player for the 76ers in their playoff push.
Harden's versatile game also includes a strong defensive presence, with a keen eye for steals and a willingness to hustle on defense. He has shown the ability to guard multiple positions and disrupt opposing offenses with his quick hands and active feet. Harden's intensity and competitive spirit make him a valuable leader on and off the court, inspiring his teammates to elevate their own play. With his skillset and experience, he has the potential to be a game-changer in the playoffs, where every possession counts.
Also Read: Tristan Thompson goes FULL Kanye West, spends $12.5 million to stay close to ex-girlfriend Khloe Kardashian