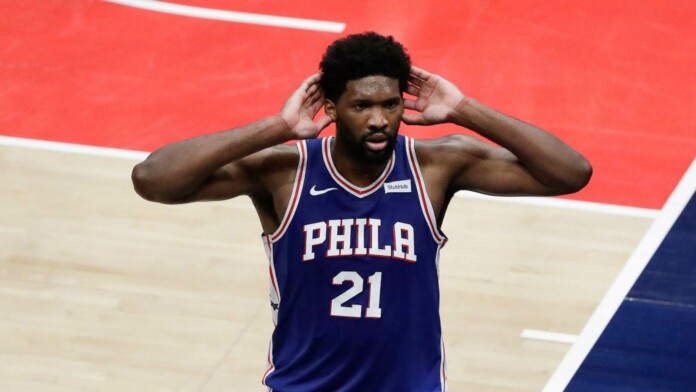 The Philadelphia 76ers went 3-0 up against the Washington Wizards today. Once again. Big man Joel Embiid took charge of the roster to get the huge win for the team. The Philadelphia 76ers were already 2-0 in the series. Some incredible performance from Joel Embiid and Ben Simmons in the previous game made them stand out. So game 3 was crucial for both the teams. Washington Wizards did not have a win and if they lost this one as well, making a comeback would have been close to impossible. On the other hand, the Philadelphia 76ers eyed on sweeping the series just like Milwaukee Bucks. Joel Embiid made sure that Philadelphia 76ers got this important victory while he destroyed the rim. He shocked the entire Washington Wizards roster getting huge points.
Philadelphia 76ers blew out Washington Wizards with a 29-point deficit. Philly talisman Joel Embiid scored 36-points coming off the bench for 28-minutes. Next to him was forward Tobias Harris who registered a double-double with 20-points and 13 rebounds. The entire roster came alive after the starting 5 were in double figures. On the other hand, Bradley Beal scored 25-points while Russell Westbrook got his 11th triple double in the playoffs. He scored 26-points, 10 assists and 12 rebounds by the end of regulation.
Joel Embiid pours down loud dunk on Washington Wizards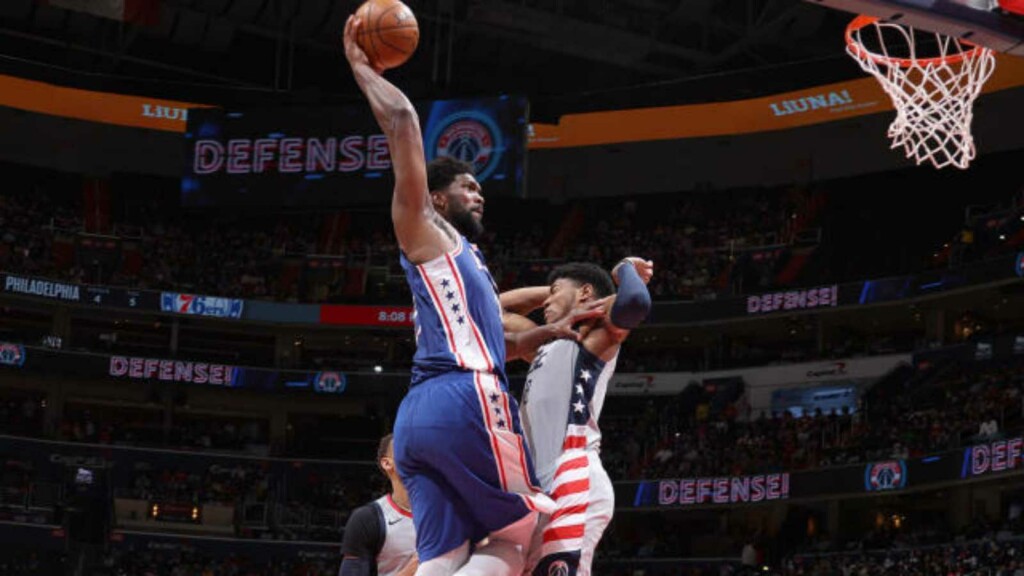 The Philadelphia 76ers were on huge scoring run as Joel Embiid dominated the offence. During the 2nd quarter the offence for Philly took a steep on the entire offence graph. Seth Curry dished an outlet pass to Joel Embiid. While the big man went 1-on-1 Alex Len, he went straight to the ring and poured down a loud dunk. His monstrous dunk shocked the entire Washinbgton roster and especially marquee player Bradley Beal.
Also Read: NBA Playoffs: Twitter reacts as Milwaukee Bucks avenge Miami Heat to chuck them out of Round 1
Now that the Philadelphia 76ers are 3-0 up in the first round they will look to clean sweep the series. On the other hand, things have complicated for Washington Wizards. They are down by 3 games and coming out of this doom will be a huge task. It is just a matter a time to see if Philly sweep away the series or Wizards make any sort of comeback.
Also Read: WATCH: Kyrie Irving gets booed at T&D Garden in the Game 3 against Boston Celtics