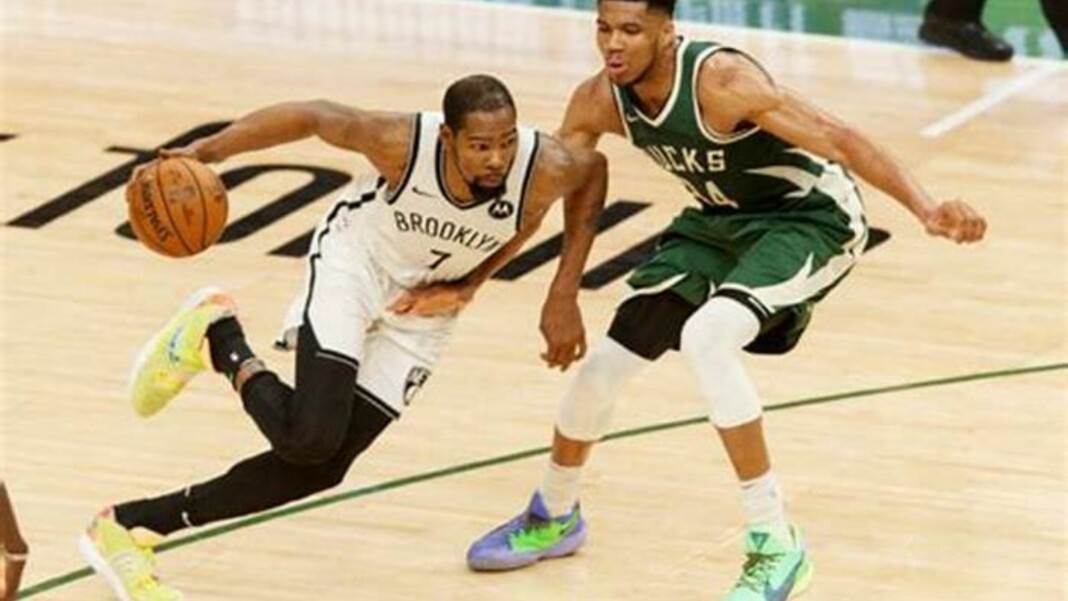 Ever since Kevin Durant has been back after his pro-longed injury in the 2020-21 season, he has been at his ruthless best. Be it in the regular season or playoffs. However in Game 1 vs Milwaukee Bucks, Durant seemed a little slow to start the proceeding which allowed the Giannis Antetokounmpo to make an early pressure on the Nets.
Yet in Game 2, Durant has been at his formidable best since the very first minute and in that process he might have ended Giannis's claim to the Defensive Player of the Year with a nasty combo. The Nets marquee embarrassed Giannis Antetokounmpo with a brutal crossover before hitting the jump shot and getting the and-1.
Kevin Durant in Nets vs Bucks Game 2: Durant owns Giannis With Deadly Combo
Durant is on a mission to win his third championship and first with the Brooklyn Nets, and by the looks of it, he has a very good chance to do so. Besides, Brooklyn Nets is not a one-man team, also boasting the likes of Kyrie Irving and James Harden.
Not to mention its deep roster with the likes of Joe Harris, Blake Griffin, Deandre Jordan, Landry Shamet and Nicolas Claxton serving as role players.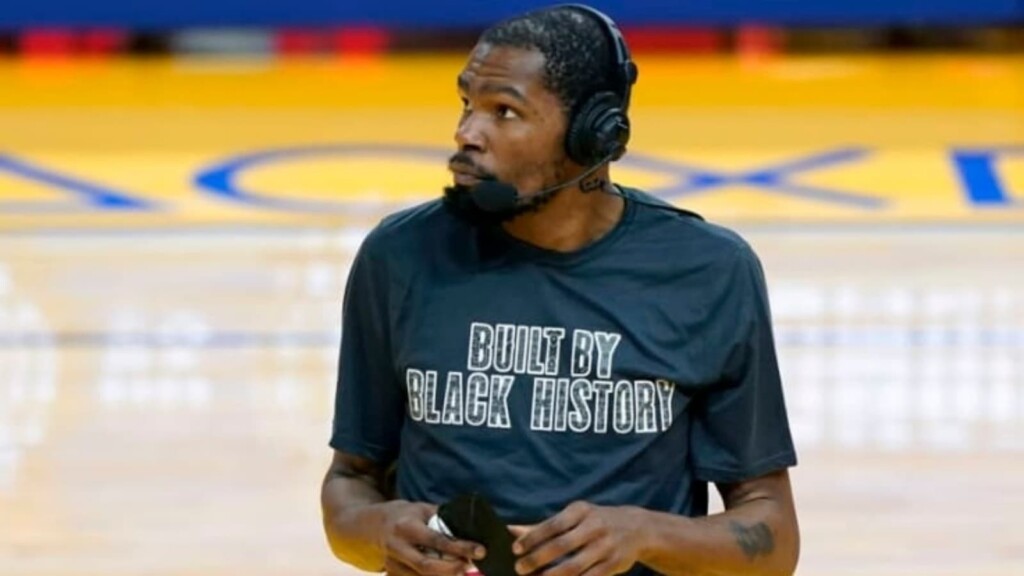 The Los Angeles Lakers' Lebron James also could not control excitement on Twitter as Durant completely owned Giannis Antetokunmpo in Game 2.
This move from KD just went onto LeBron and many others that why is the 6'10 player considered one of the best scorers of the modern day generation.
As things stand, as of writing, Durant has already scored more than 30 points in this particular game and has been the leading scorer.
With more than a 25 point lead at the moment, it seems like an easy win for the home team infront of their fans in Barclays Center in Game 2 of this series.
Also Read: Watch: Trae Young End Historic Half With Dagger 3-Pointer in Hawks…
Also Read: Watch: Kevin Durant embarrasses himself with Shaqtin Turnover in Nets vs…