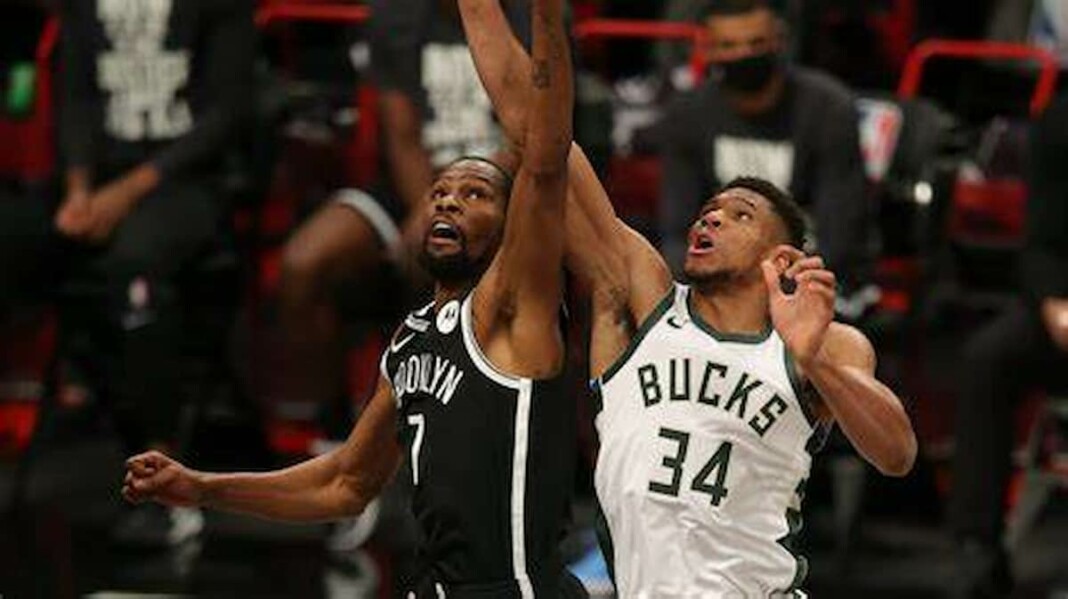 The Brooklyn Nets worked incredibly hard after the fist quarter blowout to earn their way back before heading into the half time. With Kevin Durant slow to make his start, once he got going, there seemed to be no answer for the Bucks' defense on how to guard the 6'10 marquee player.
However the Nets would have gone onto win the game, if it wasn't for the Bucks scoring 6-0 to take the initiative late in the game. Even then Durant did not give up as his clutch game-tying shot bounced back off the rim. Kevin Durant spoke out about the tough finish, indicating that they failed to make the right plays down the stretch and might have rushed some opportunities worth capitalizing.
Kevin Durant on Nets vs Bucks: What Did KD Say Upon Brooklyn's Hard-Fought Loss
Durant finished the contest with 30 points, on a miserable 11-for-28 shooting clip. Both teams shot poorly. Yet the Nets were a shade worse, connecting on just 36.2% of their shot attempts. Kevin Durant doesn't want the Nets thinking things will balance themselves out in Game 4 though.
Brooklyn fell down large in the first quarter, falling behind 30-9 at a certain point before slowly climbing their way back into the majority of the remaining contest. However, in Game 4 the Nets wouldn't surely want to experience the same fate.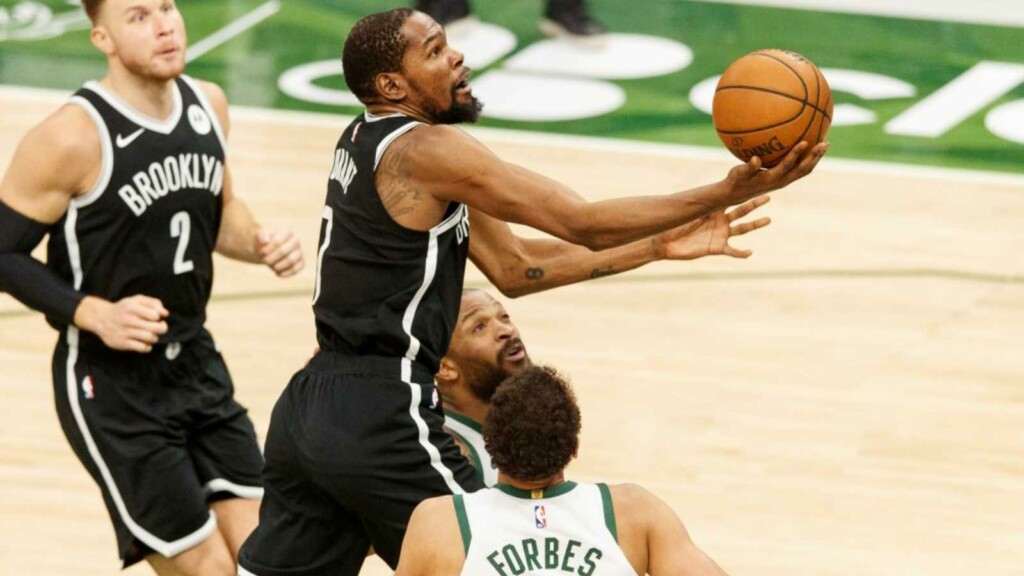 With the series to be staged in Fiserv Forum even in the next game, it remains to be seen how the Brooklyn Nets are able to restrict the unstoppable Giannis and Middleton duo.
With Joe Harris and Blake Griffin both failing to make a mark in Game 3, the away team will be hoping for their fate to change in the upcoming encounter, if they do not want Bucks to draw level.
Also Read: Denver holds an intense locker room meeting after humiliating loss in…
Also Read: Watch: Joel Embiid Knocks Playoffs Career-Best 40 in 76ers vs Hawks…