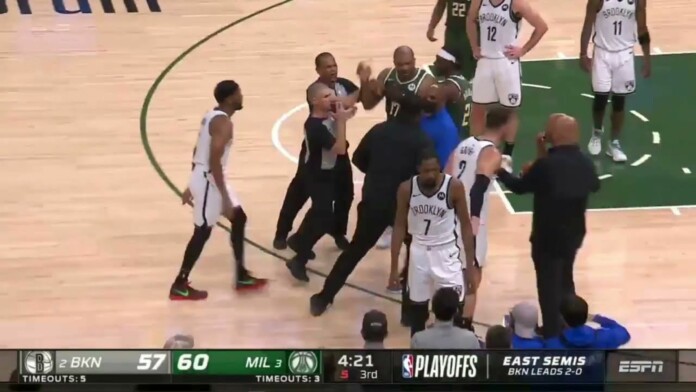 With Brooklyn Nets already having a 2-0 lead, it is all up to the Milwaukee Bucks to catch up. With the home crowd behind their back, the latter team have the perfect chance of make their way back into this series. After taking an early lead in the first quarter, it was the Nets who stormed back into the game, bridging the gap to only 1 point going into the half time.
However as the third quarter started, the tension seemingly went high wherein Kevin Durant and PJ Tucker exchanged some pleasantries. PJ Tucker was not backing down after Durant was a bit unhappy with the foul call and said some words towards Tucker. A security guard came in and made things worse, which is the opposite of what he should be doing.
Tucker Durant Fight in Bucks vs Nets Game 3: What Happened Between PJ and KD?
Then the 2nd quarter was all Brooklyn as they scored 31 points and walked into the half down by just three points after a huge half from Bruce Brown of all people.
Still, things continue to get chippy especially with the physical play of Tucker who has always been a bruiser and a grinder on both ends of the court and now has the tough task of guarding Durant.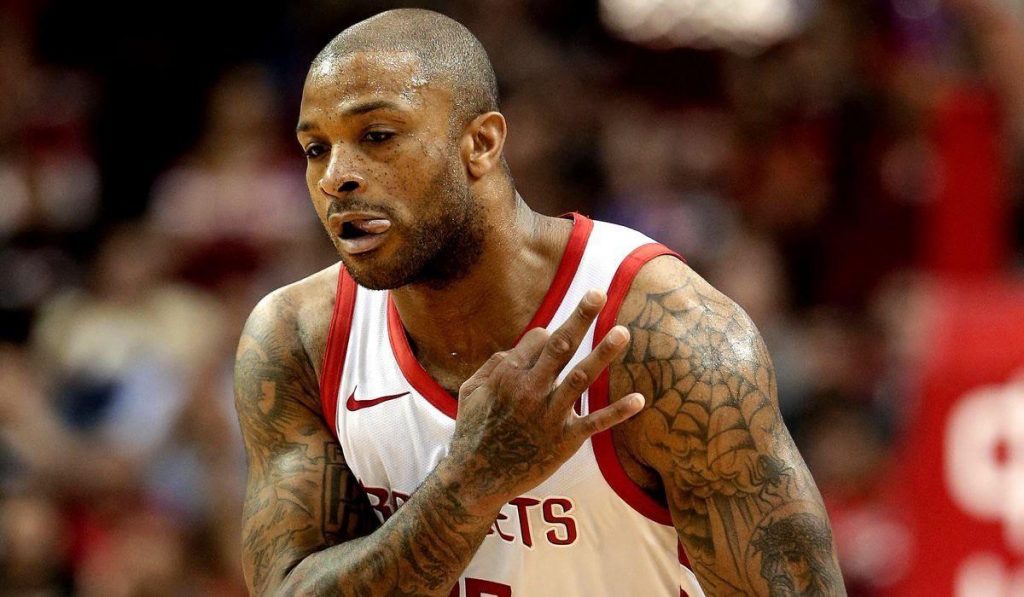 The situation between Durant and Tucker will be one to keep an eye on as the game and the series progresses, especially with tensions running high with the Bucks down 2-0.
The ex Houston Rockets player is known to be a rough guard, who wears his heart out on his sleeves. However Tucker has not had a good game as he is still scoreless as of writing for the Bucks having played for almost 30 minutes.
On the other hand, Durant has been the ideal man, Bucks have looked to stop since the beginning of Game 3. So far he has scored a hard-fought double-double with 28 points and 11 rebounds.
Also Read: Denver holds an intense locker room meeting after humiliating loss in…
Also Read: Nikola Jokic fires back at Coach Michael Malone for calling Denver…