Denver Nuggets cruised through this years' playoffs to reach the NBA Finals all in huge part thanks to Aaron Gordon's defensive clinic.
The Nuggets beat the likes of the KD-led Phoenix Suns and LeBron James' Lakers to reach the Finals, through those series Gordon was given the assignment of guarding the opposing teams' best offensive players in Kevin Durant and LeBron James. Gordon is the Nuggets 3rd best player this year taking huge leaps both on offense and defense and has been key to the Nuggets' success.
Gordon was asked about his past and current defensive assignments to which he responded: "I'll be sitting in my rocking chair when I'm 79, 90 years old, talking about kids, like, 'yeah, back in the day I locked these guys up'." Here Gordon is referring to his past assignments of guarding LeBron and Durant and his current task of guarding Jimmy Butler. Gordon made huge improvements on both facets of the game utilizing his 6'8 body frame along with his 6'11 wingspan and his crazy vertical jumping ability to slice through tight defenses on offense and block shots on the defensive end of the game.
Gordon also deserves a nod for guarding all kinds of players at multiple positions like Anthony Edwards, Devin Booker and even bigs like Karl Anthony Towns and holding his end of the bargain, stripping and contesting fadeaways, stepbacks and all kinds of shots which is impressive for a player of his size to be even doing.
Related: Novak Djokovic wants Nuggets star Nikola Jokic to win a ring, hails him as 'pride of Serbia and the best NBA player' ahead of Finals against Heats
NBA fans react to Aaron Gordon's take on his defensive assignments in the Playoffs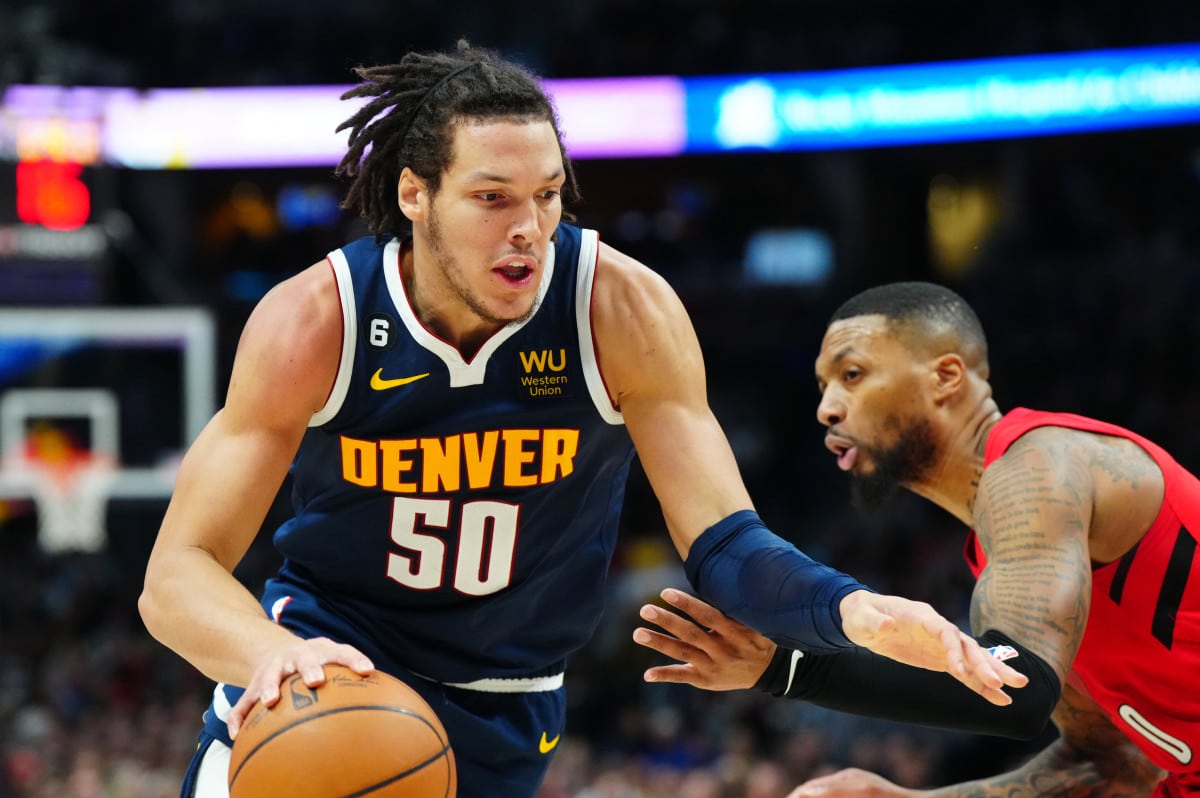 Aaron Gordon caught fire on Twitter shortly after he gave the statement that he locked up the likes of Kevin Durant, LeBron James, Anthony Edwards and KAT to reach the NBA Finals.
Fans on Twitter were not thrilled with his comments as some fans claim that it was more of the Nuggets as a team who beat the Lakers as James still scored 40 pts in the Game 4 loss and KD and Booker had stretches of incredible scoring despite losing the series against The Nuggets.
Check the reactions below:
The Nuggets won Game 1 against the Heat and will look to continue this trend in Game 2 and Gordon's defense will once again be needed to hold off Jimmy Butler and Bam Adebayo from reviving the Miami Heat with their stealthy scoring.
In case you missed it:
Do follow us on Google News | Facebook | Instagram | Twitter