Novak Djokovic and Nikola Jokic, the 'Jokers' of Serbia, as they are fondly called, have a lot of mutual admiration for one another. Both are entering some very crucial weeks in their professional careers. While Djokovic has begun his quest for his 23rd Grand Slam title, Nikola Jokic has led his team, the Denver Nuggets, into their first-ever NBA finals, which will be on June 2, 2023.
On May 23, Nikola Jokic enabled his team to achieve a very exciting victory over the LA Lakers, which took them to the finals. At the time, Nikola Jokic had wholeheartedly praised Novak Djokovic. Jokic had called Djokovic a 'Serbian Ambassador' and said that he would want to be like the 36-year-old Serbian. After his first-round win at Roland Garros, Tennis Channel asked Djokovic to comment on what Nikola had said about him a few days ago. Djokovic said, "He's the pride of Serbia; we're so proud of him," for Nikola
Djokovic was all praise for the young Serbian basketball star and his amazing talent. The 36-year-old is known for his athleticism, and the interviewers jokingly asked him whether Novak could jump as high as Jokic. To which Djokovic humorously replied, "I don't think that anyone can do what he is doing at the moment. He is the best basketball player in the world right now."
Djokovic also mentioned how he watches his matches whenever possible and cheers for him in a big way. "I cheer for him greatly; he is an amazing guy. He is the pride of Serbia," added Djokovic. He hopes that Jokic leads the Denver Nuggets to a ring against the Miami Heat.
Keep Exploring: Mirra Andreeva on cloud nine after IDOL Andy Murray sends her a 'special' message at the French Open
Novak Djokovic hopes to catch Nikola Jokic live in action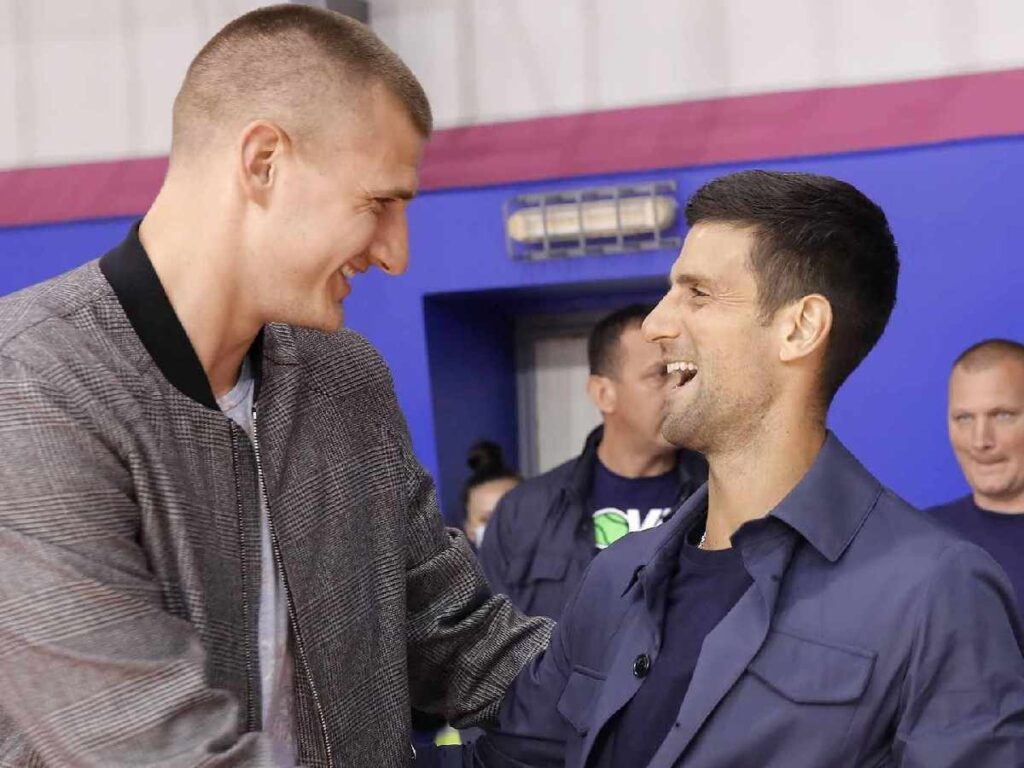 Novak Djokovic is known to be a big basketball fan. In the interview, he mentioned how big and important basketball is in his country, Serbia. The sport has historical significance in the country and, in turn, is very important for him too. Djokovic pegs the sport and the NBA as two of the most prestigious leagues in the world. Adding to that, he also praised Jokic for his consistency in the NBA and for playing at such a great level for the last three years.
He hopes that he would catch Nikola Jokic live in action and see him win. Djokovic mentioned though they are not in touch, he would want to text him a "Thank you" for all his kind words. Jokic had called Novak a Serbian Ambassador and someone who is an inspiration for children in Serbia. Djokovic added "Kudos to him (Jokic). Hopefully I can also watch him play live one day."
Djokovic will play his second-round match on May 31 against Marton Fucsovics. Whereas Nikola Jokic and his team would start the finals campaign on June 2 through June 19.
In case you missed it: