The 2023 NBA Finals tipped off at the Ball Arena as the Denver Nuggets hosted the Miami Heat in Game 1. Denver looked as fine in touch as they were all season long, winning 104-93. They dominated the Heat at home as Nikola Jokic and Jamal Murray led the way yet again, combining for 53 points. The former two-time NBA MVP put up another triple-double, recording 27 points, 10 rebounds, and 14 assists. On the other hand, Jimmy Butler was rather quiet as he managed to score 13 points. Bam Adebayo and Gabe Vincent led the scoring for the Heat with 26 and 19 points each.
Although the series has just started, Miami would be concerned about their shooting after Game 1. Heat forwards Max Strus and Caleb Martin struggled with their shooting in Game 1. Fans and critics had a difficult time processing the 1-17 from the field, with 1-11 from beyond the arc. Miami fell to Denver by 11 points at the end of the game and it can be said that their shooting record was a big contributing factor.
Despite their shooting struggles, Miami Heat Erik Spoelstra spoke about how he wasn't very concerned "They are fine. They aren't going to get sick at sea. If they're shooters, they're not always gonna be able to make all the shows that you want. Then you have to find different ways to impact the game. Our team is not just built on the three-point ball. We have proven that time and time again. We can win games, we can win series'  regardless of how the three is going." he said in the post-game press conference.
Related: Tyler Herro injury update: NBA insider gives CRUCIAL NEWS on Heat star's NBA Finals availability
NBA Twitter reacts to shooting struggles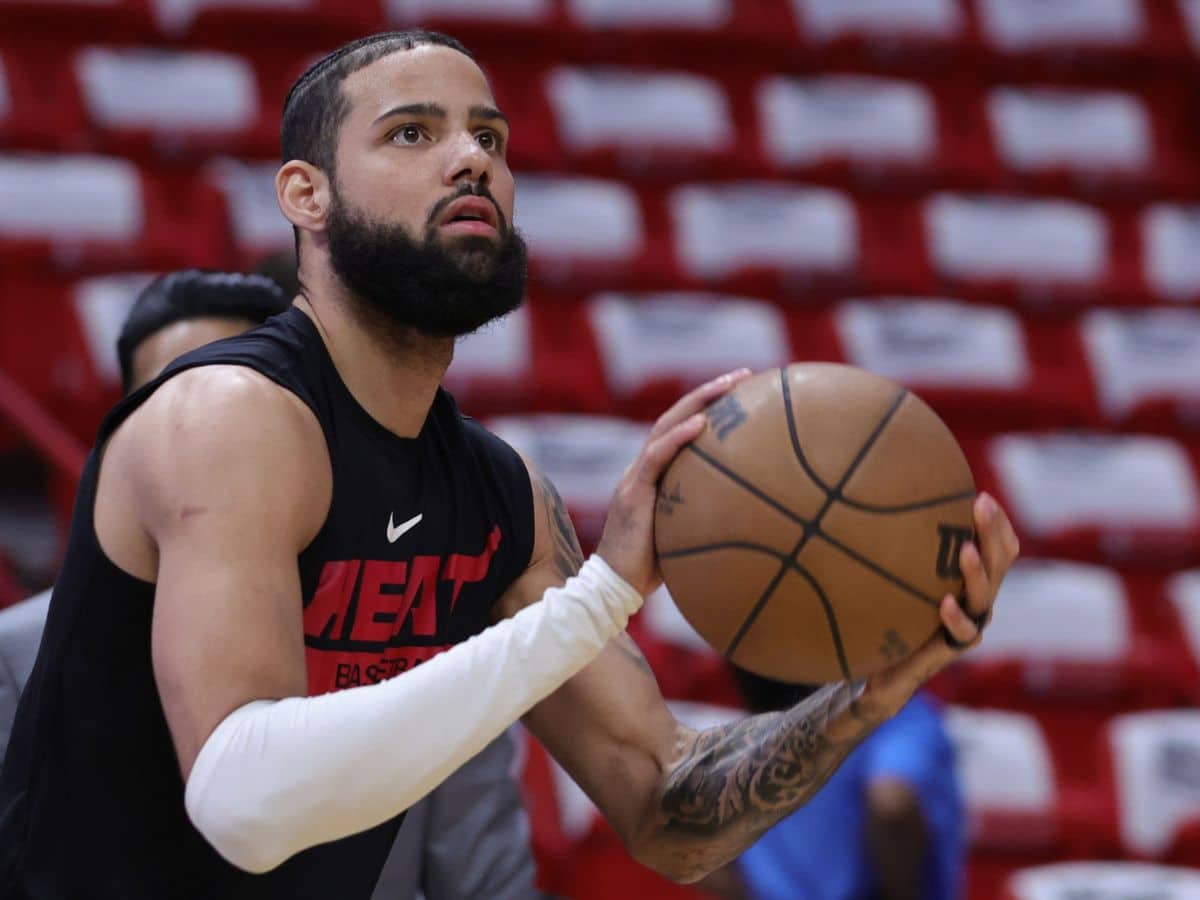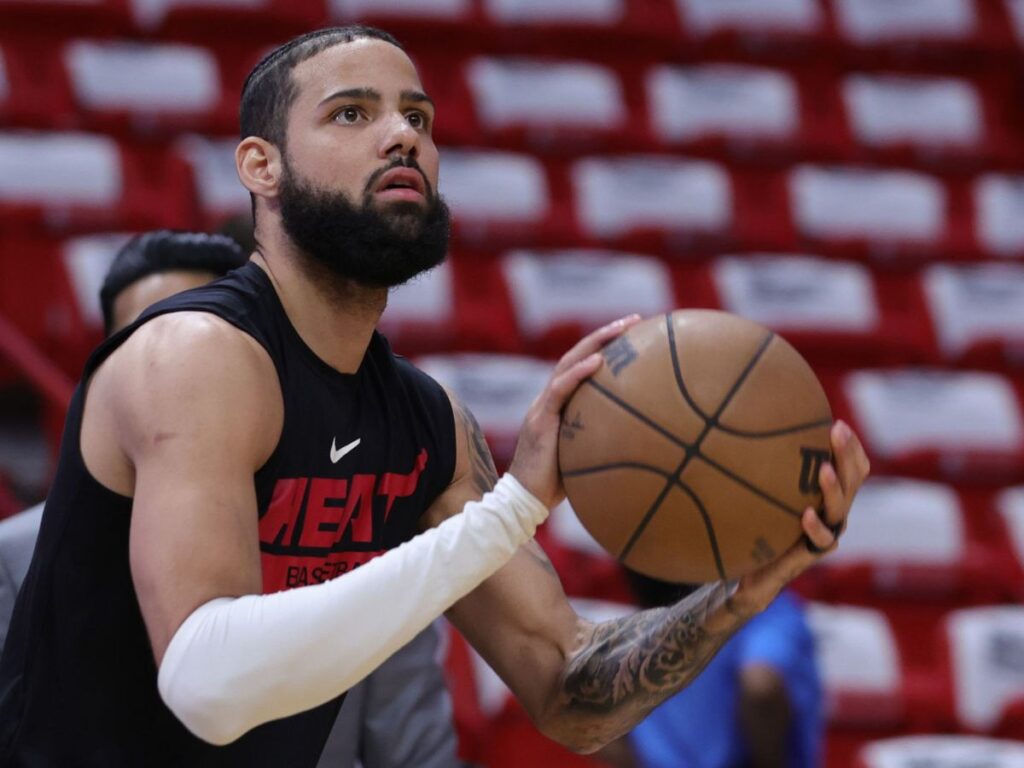 As usual, fans were quick to turn to Twitter to vent their feelings. Many mocked the two forwards for their disappointing shooting record. While some have called the Heat lucky for reaching this far in the playoffs, others believe Miami is out of gas. Here are a few fan reactions from Twitter:
The Denver Nuggets and Miami Heat will be back in the Ball Arena for Game 2. The Heat would like to level the series 1-1 before they head home for Games 3 and 4. Denver, on the other hand, are favorites to take a 2-0 lead. Nikola Jokic, after all, has been prolific on the court as he is in excellent touch alongside Jamal Murray. The Heat would need Jimmy Butler and others to step up in the next game. Game 2 will be played on June 4th.
In case you missed it:
LeBron James Nike contract: A dive into The King's BILLION DOLLAR lifetime deal
"That's my guy" – Jimmy Butler BANKS ON close friend Neymar's attendance to win the NBA Finals