After tying up and starting an altercation with Jonathan Kuminga, a second-year forward for the Golden State Warriors, Utah Jazz guard Jordan Clarkson was ejected from the game. The Warriors and Jazz faced off against one other on Wednesday night without its star players, which only served to level the playing field in a game that ended up being highly contested.
After his performance at the FIBA Qualifiers this summer, Jonathan Kuminga is gaining more chances to show off his abilities and produce at a top standard for the Warriors given his limited playing time. For the Jazz, Jordan Clarkson has been doing a really excellent job of leading the inexperienced squad into a playoff contender. Despite giving excellent performances in their roles this season, neither of them was able to contain their rage last night.
In a two point game with less than 30 seconds remaining, Clarkson drove into the lane towards Kuminga. Before grabbing the rebound off Clarkson's shot, Kuminga looked to block the shot. As they struggled for the ball, the two appeared to become tangled, and Clarkson was called for a foul.
When additional players entered the fray, the situation became chaotic, forcing Clarkson to behave as if he wanted to engage in combat. As Clarkson circled the Warriors forward, referees had to hold him back. The situation took a few minutes to calm down and when the officials finally reviewed the action, they gave Clarkson a Flagrant 2, which resulted in his ejection from the contest.
Also Read: Jordan Clarkson slapped with $15,000 fine after showing h necessary aggression on the bench vs Trail Blazers
The Jazz stun the Warriors in Utah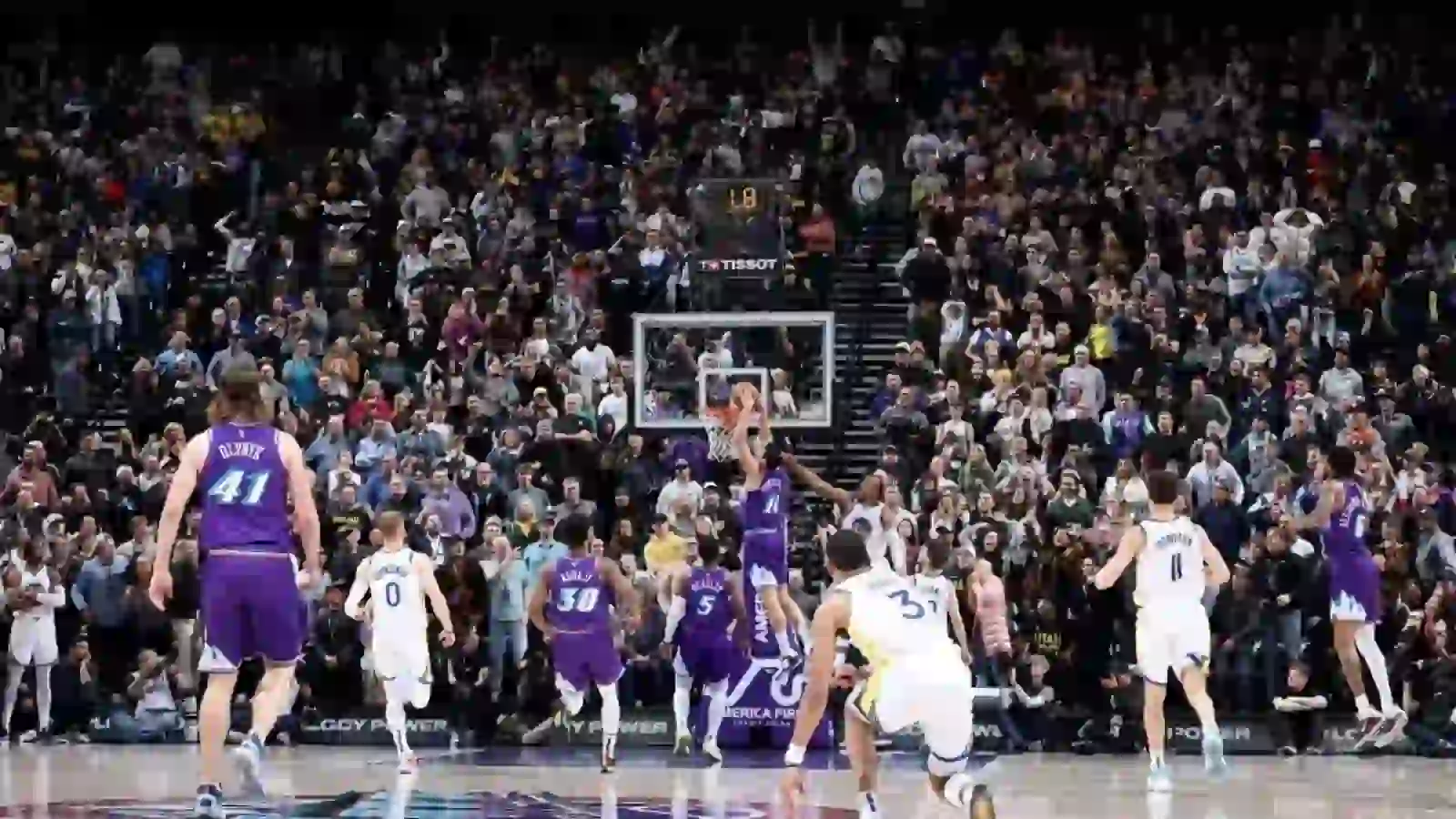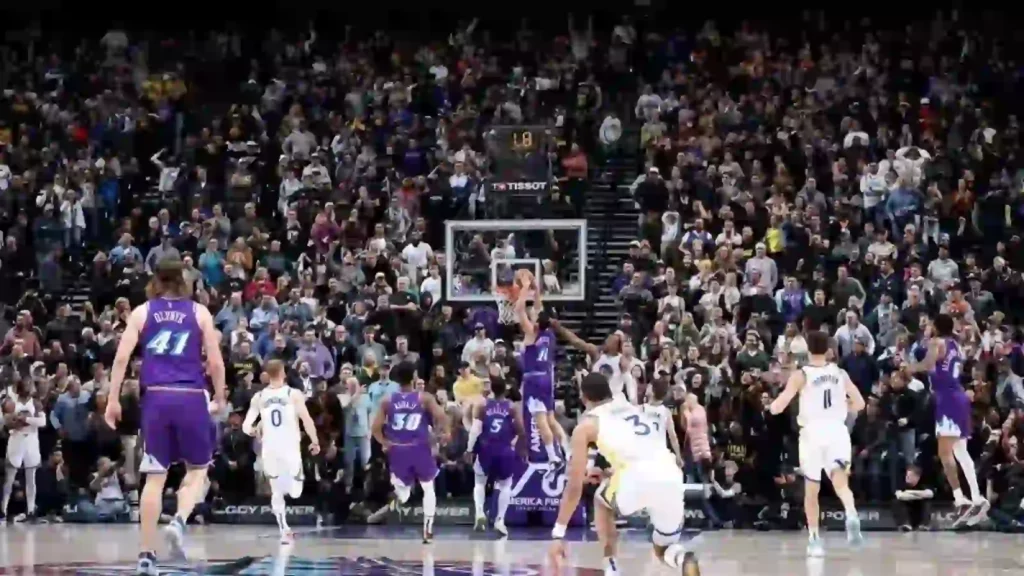 In a game between two short-handed teams on Wednesday night, Simone Fontecchio dunked the ball with just a few seconds left after Nickeil Alexander-Walker's steal and the Utah Jazz defeated the Golden State Warriors 124-123. With four 3-pointers, Fontecchio finished with a career-high 18 points and seven players scored in double figures for Utah.
Clarkson led the team with 22 points, Malik Beasley had 18, Colin Sexton had 17, and the other players all contributed to the victory. Another rookie, Walker Kessler, started for the Jazz and finished with 10 points, 12 rebounds, a career-high five blocks, with his first career start.
For Golden State, Jonathan Kuminga had a season-high 24 points, Klay Thompson had 22 points, and Jordan Poole tied a season-high with 36 points. While Utah was without Lauri Markkanen and Mike Conley, Golden State was without Stephen Curry, Draymond Green and Andrew Wiggins. Before missing his final two attempts, Poole made his first 11 free throws.
Golden State enhanced their scoring efficiency by scoring 20 points off of 17 Utah turnovers. Thompson only made 8 of 25 shots, showcasing yet another season of poor shooting. The defending champions now have a 13-13 season record and are.500.
Also Read: "I didn't think it would be right away" Mike Conley gives brutally honest admission on Utah Jazz's terrific start
Fans with their reactions on Jordan Clarkson and Jonathan Kuminga tussle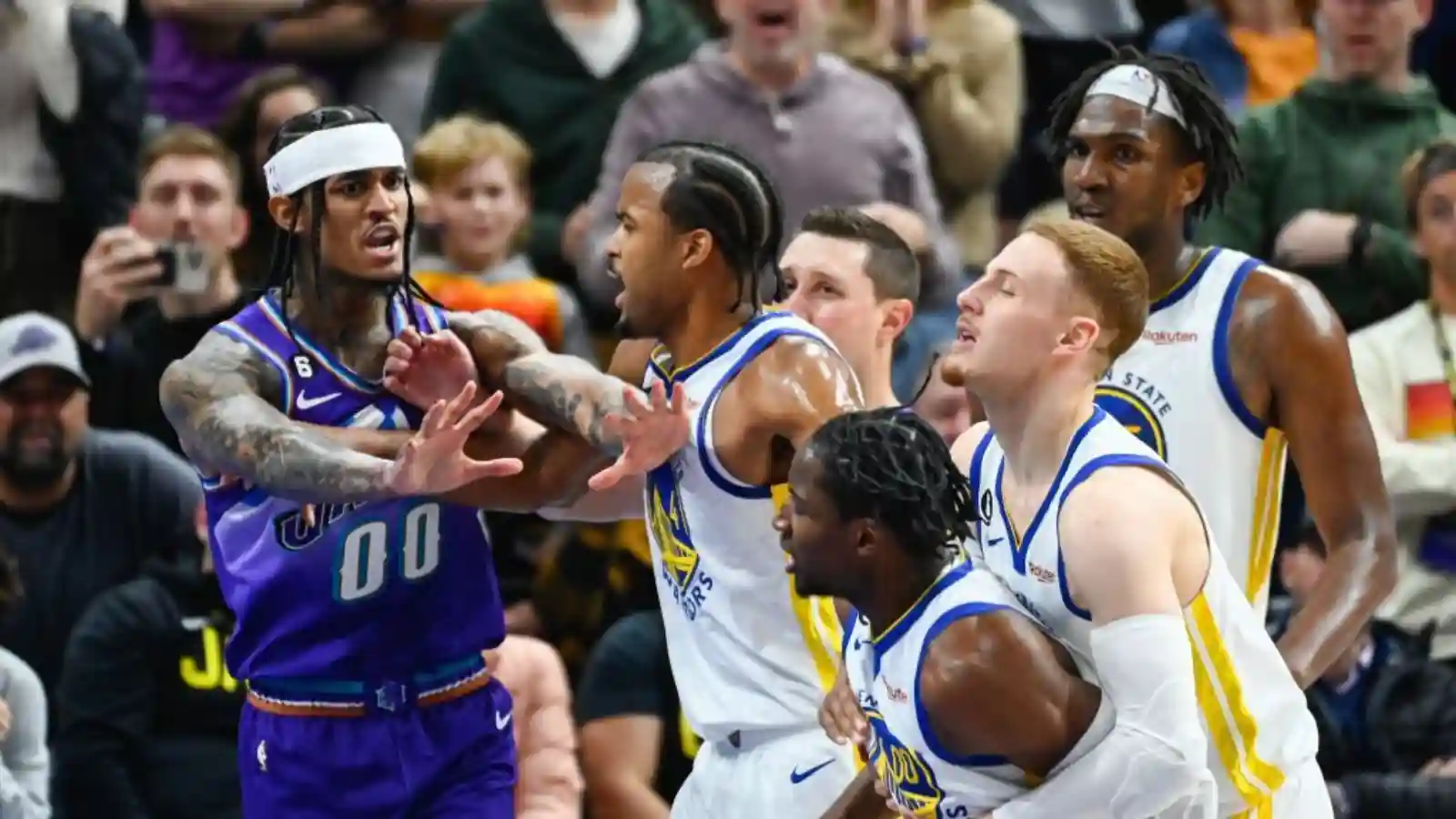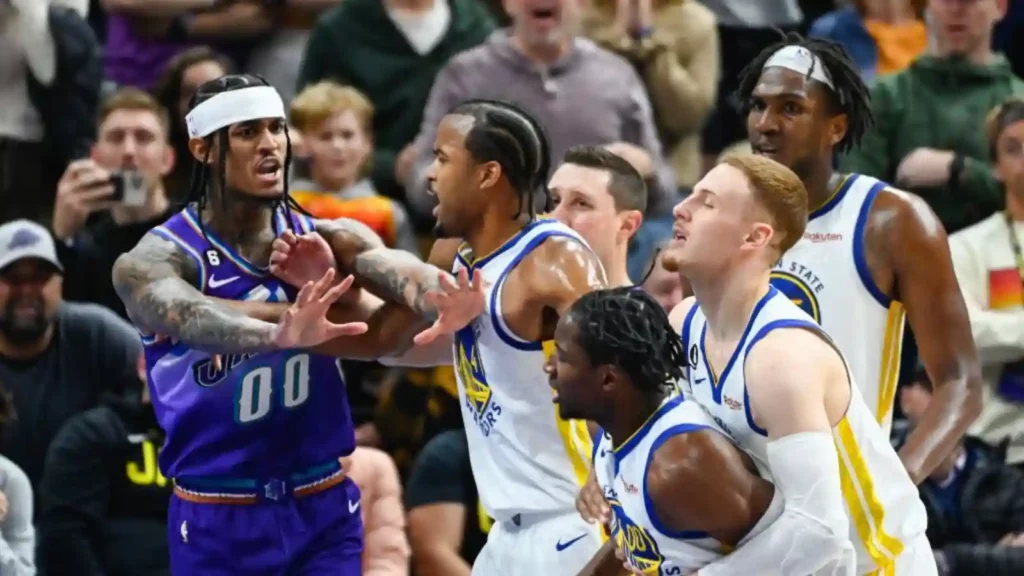 This is how the fans around Twitter reacted to this incident:
After Kuminga made the flagrant free throws, Utah suddenly scored and took advantage of two Warriors turnovers to score five straight points, overturning a four-point deficit to defeat Golden State by one point. The Warriors lost the road game despite playing without three starters in Utah, where they have struggled terribly this season.
Also Read: "I'm ready for whatever happens" Jordan Clarkson sends cryptic message on Jazz exit amid tensed trade rumors
Also Read: "It made no sense" Steve Kerr blasts Stephen A. Smith over reports of blasting Jonathan Kuminga
Do follow us on Google News | Facebook | Instagram | Twitter