LeBron James and Anthony Davis's matchup against a star-studded team that included Kevin Durant, Kyrie Irving, and Ben Simmons may not have satisfied the fans who stretched their budgets to splurge on tickets. The Lakers appeared to be giving James a break before a quick turnaround for Tuesday's matchup at Madison Square Garden against the Knicks as James, Davis, Durant and Simmons sat out due to various injuries.
However the match wasn't disappointing as one may have expected in the absence of LeBron James and other stars. At Barclays Center the Nets prevailed in a sloppy 121-104 victory over the depleted Lakers despite dominating the first half, being ineffective for much of the third quarter, and regaining control in the fourth.
The Nets were able to escape a game that featured four technical fouls and a lot of sloppy play thanks to Kyrie Irving, the lone prominent Brooklyn player left. Irving scored 26 points and received plenty of assistance from the bench, particularly Thomas and Mills, who each scored 21 points as part of a 66-point night from the reserves.
Selena Gomez and Michael B. Jordan were photographed watching the basketball game courtside during the most recent Lakers-Nets game, which seemed to be the highlight for the fans who had come to watch their favorite NBA stars battle. Brooklyn Nets were seen then paying tribute to Gomez whom they featured on their screen. Here's how the fans reacted to that.
Related:"This was a shot at Lebron James" Fans PERPLEXED as Kyrie Irving and Russell Westbrook
Russell Westbrook breaks another record with the Lakers in LeBron James absence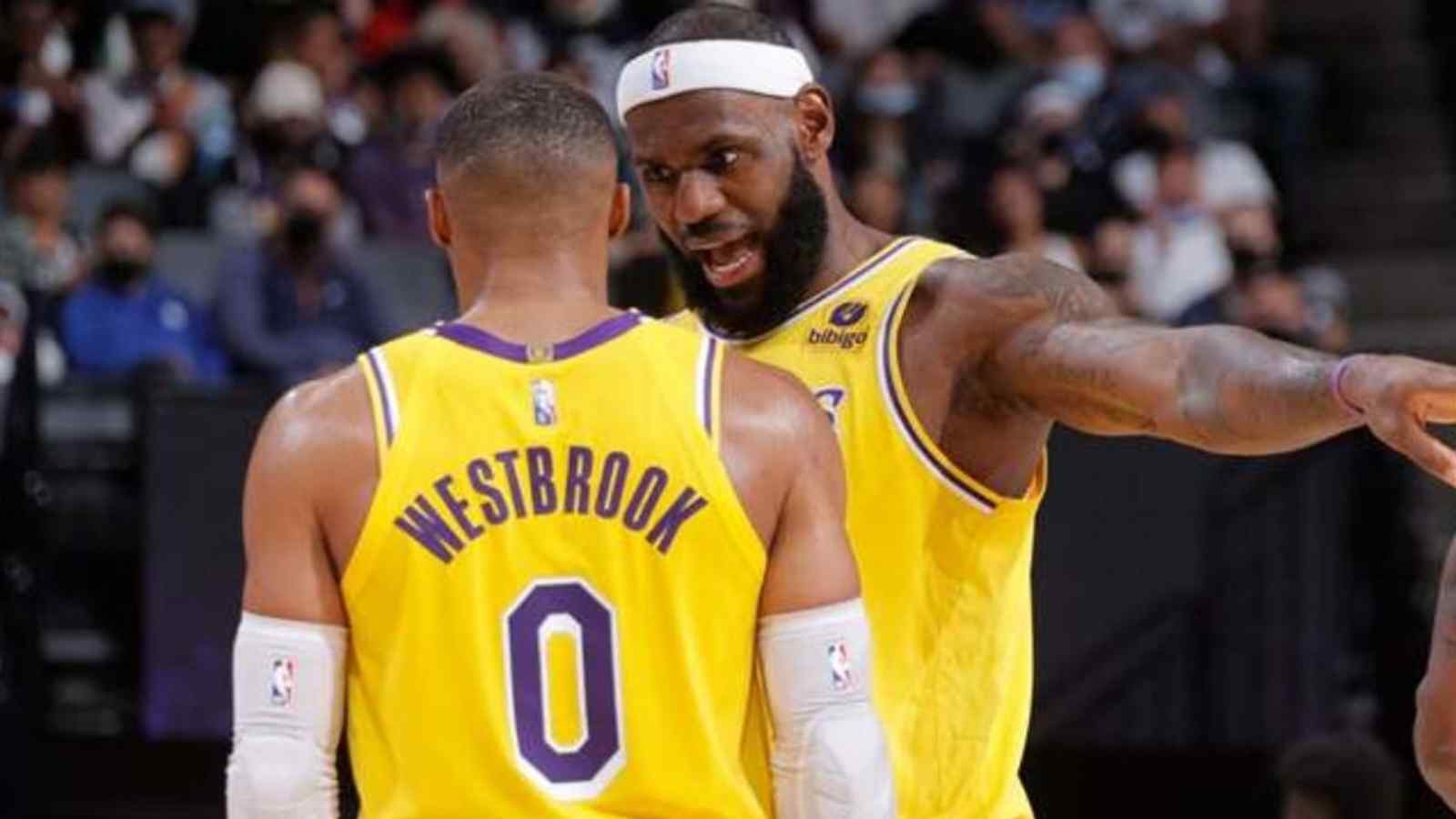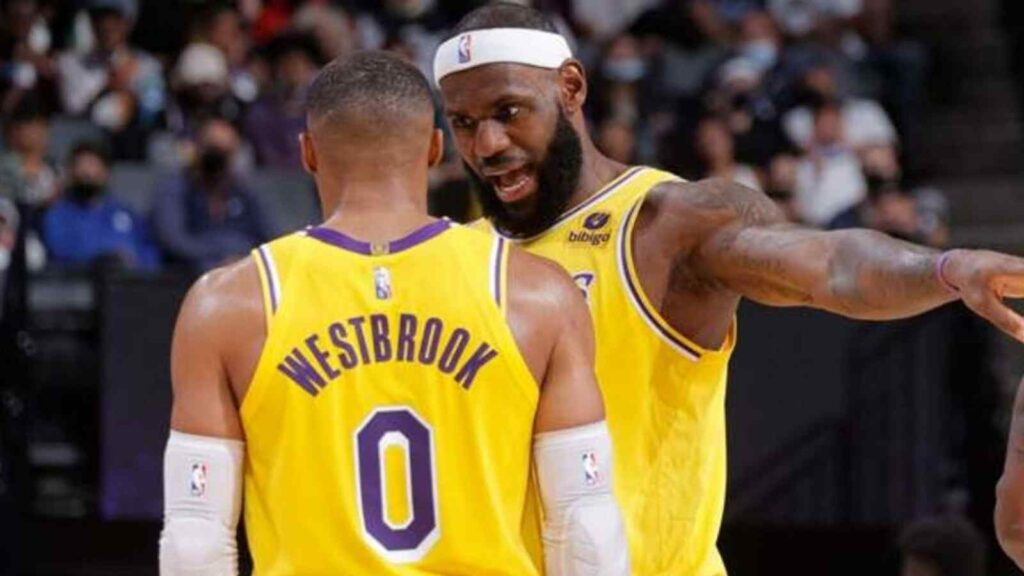 When LeBron James and Antony Davis were ruled out of the team's game in Brooklyn on Monday, the purple and gold's chances of winning were already over. The Lakers put out a heroic fight against the Nets in the second half despite playing without their two stars, but ultimately fell short, 121-104. L.A. is at 0-2 thus far on this East Coast road trip.
During his brief time with the Laker, Rui Hachimura received his first start, and he did okay. He finished with 16 points and 4 rebounds in the contest. With 17 points, 8 rebounds, and 10 assists off the bench, Russell Westbrook led the charge. After passing Gary Payton, Russ is currently ranked 10th all-time for assists.
After the game, he couldn't help but express his joy but also how humbled he felt by the accomplishment. He said, "In the NBA, I never dreamt of being in this position, nor getting to the point to where I'm next to some of the greats. I'm just truly grateful and thankful for an opportunity to keep playing at the highest level and I don't take any of it for granted. …From where I grew up at to be sitting here and if someone would've told me 15 years ago that I'd be sitting here top 10 in assists, I'd look at them like they were crazy."
In Case You Missed:
"Best in the league right now Kevin Durant," Stephen Jackson claims LeBron James isn't a TOP 5
"This is like the greatest that you can get," Kevin Durant heaps praise on LeBron James
Do follow us on Google News | Facebook | Instagram | Twitter