When you consider LeBron James' age, it's amazing to think that he's performing at MVP caliber level. There is no way of knowing where the LA Lakers would have placed in the standings if it weren't for his outstanding achievements. Despite the four-time MVP's tremendous career, some do not consider him to be one of the league's best 5 right now. Former NBA player Stephen Jackson was one such person who didn't list him in his top five current players.
Speaking in an interview he said, "Best in the league right now, Kevin Durant. I would go Giannis [Antetokounmpo], Luka [Doncic], Jokic and Embiid. Excuse me, I'll take Jokic out and put in Jayson Tatum. He [James] ain't in my top 5 right now, not right now. He's in my top 3 all-time but right now in the league, he is not the 5 best player in the league right now."
Being considered among the top 5 players in the NBA automatically qualifies a player for consideration in the MVP race. All of the individuals Stephen Jackson brought up have been contenders for the Michael Jordan Award.
But it's impossible to ignore LeBron James' performance, especially over the last two months. Since the beginning of the season, the freshly elected NBA All-Star captain has increased his scoring production. He averaged 34.3 PPG this month after averaging 25.8 PPG in October and November, 31.2 PPG in November—the fourth-best mark in the NBA. The only player to score more than James this month is Joel Embiid, who averaged 35.4 PPG. More importantly, he kept the Lakers in the game while Anthony Davis was sidelined for 21 games with an injury.
Related:NBA fans slam referees following their "gut-wrenching" and "sleepless-nights" apology after LeBron James foul fiasco
Kevin Durant calls LeBron James the greatest of his time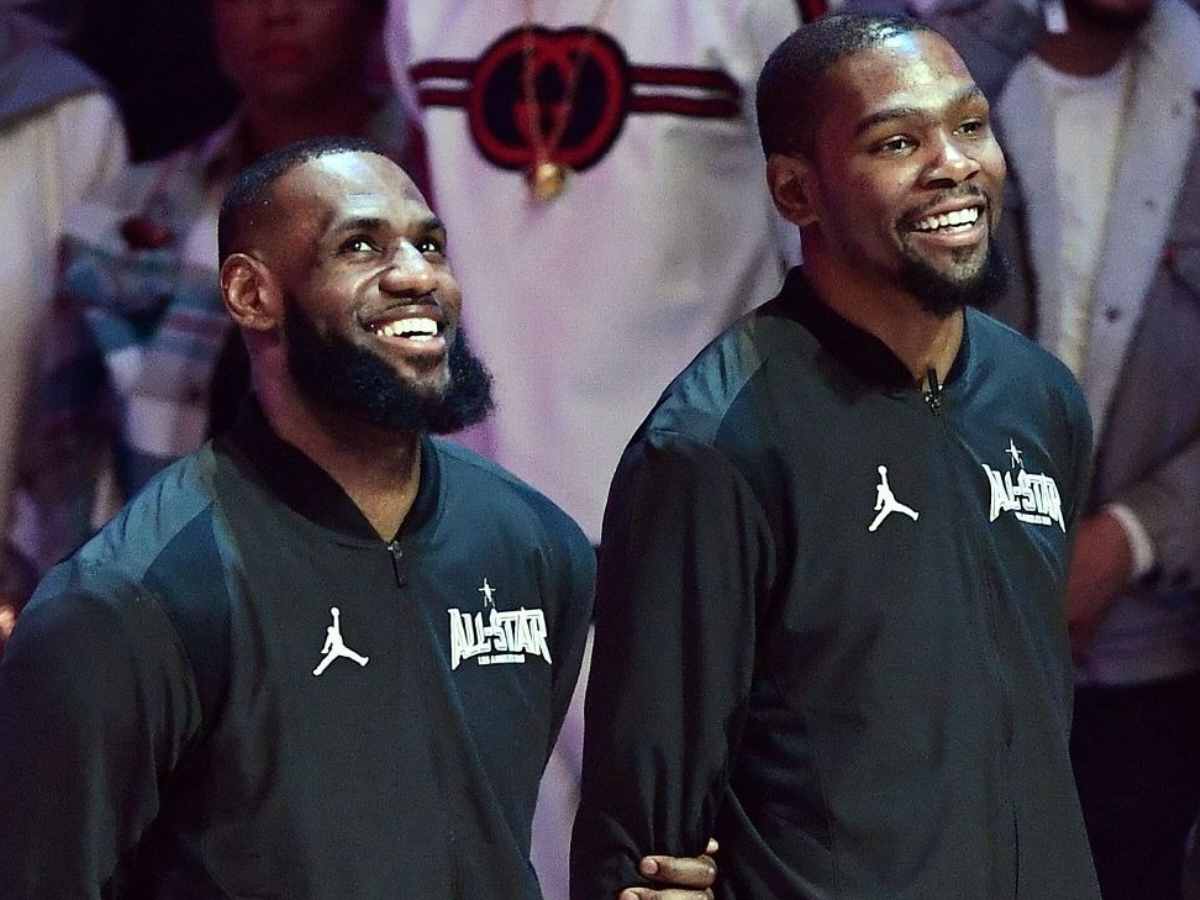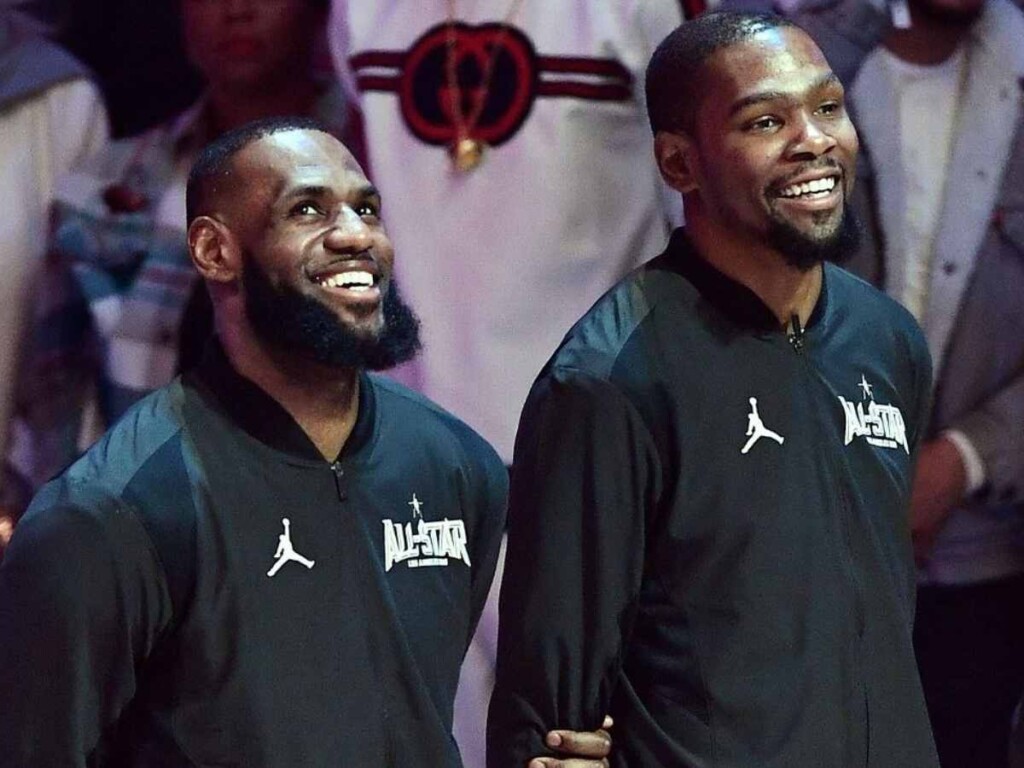 Brooklyn Nets player Kevin Durant recently paid James a great tribute because he is aware of LeBron James' greatness. James is still competing at age 38 during the height of the NBA's competitiveness. Though every season he disproves such forecasts, people nevertheless assert that he would soon become obsolete.
Durant discussed the subject in a recent "NBA HooperVision" episode. He said, "He's setting the bar for what an athlete wants to be. Not everybody can do this. This is like the greatest that you can get. … Especially in our era of basketball, to have someone who accomplished something like that is inspiring to see. It's gonna set the precedent for basketball players for a long time." When praising other players, Durant has never been one to hold back and he once made it evident while praising James.
In Case You Missed:
"I don't see records as personal accomplishments," Kareem Abdul Jabbar said he'll be around to cheer LeBron James once he breaks his All-Time Scoring Record
"Kareem had to go to college for 4 years," Charles Barkley believes LeBron James had a head start to take down Kareem Abdul Jabbar' All-Time scoring record
Do follow us on Google News | Facebook | Instagram | Twitter