The NBA All-Star Game starters for 2023 have been revealed. Three distinct voting groups made up the starters: the fans made up 50% of the vote, the media made up 25%, and the coaches made up 25%. We now know who will kick off the All-Star Game on Sunday, February 19 at Salt Lake City's Vivint Smart Home Arena.
However, a surprise for fans was this year's second overall pick, Chet Holmgren, receiving 4 votes to start the All-Star game. Fans found this sort of funny and took social media to storm. One fan wrote, "SGA, Josh Giddey, Lu Dort, and Jalen Williams voted for you," another one remarked, "Congrats legend. Will be a career low in the long run".
Due to his injury, the Oklahoma City Thunder center will have to sit out the entire 2023 season in street clothes. Since March 24, 2022, when his Gonzaga Bulldogs defeated Arkansas in the NCAA tournament, Holmgren has not participated in a basketball game.
Related:"She came to watch me play for the first time," Kobe Bryant revealed that his grandmother was the true INSPIRATION behind the historic 81-point outburst
Starters for NBA All-Star game 2023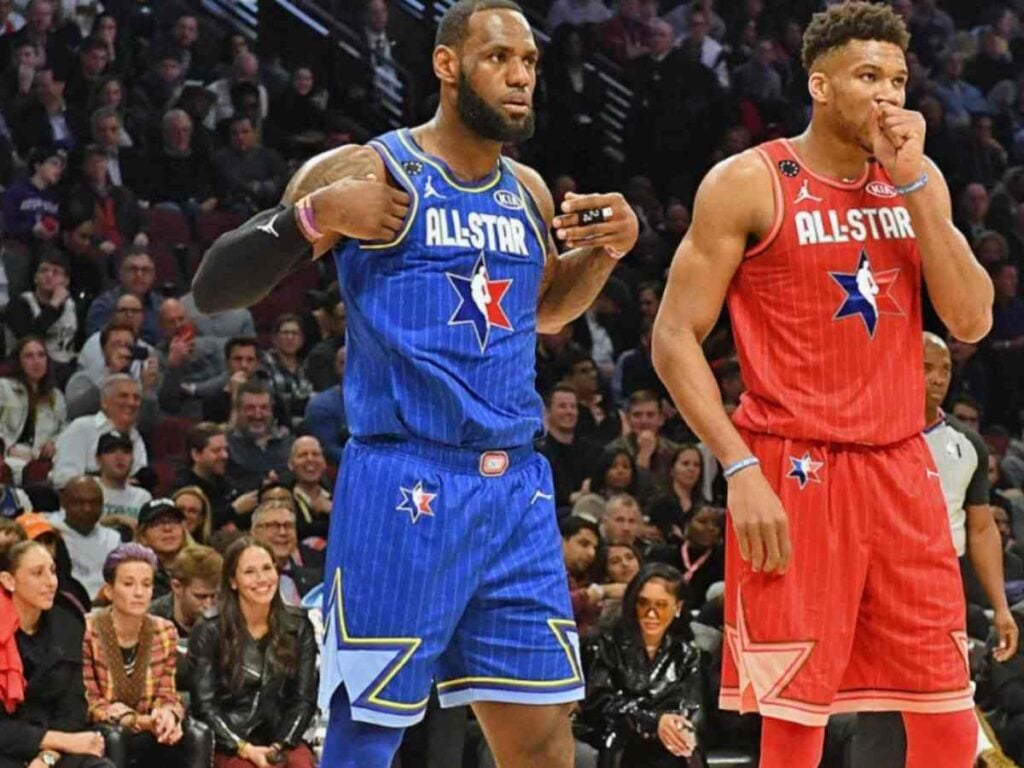 The NBA eliminated the East against the West format of the All-Star Game years ago. There is now an All-Star draft, which will take place live on the day of the game for the first time ever in NBA history. The starting lineup still includes five players from the Eastern Conference and five from the Western Conference. For each conference, three frontcourt players and two guards are starting.
When rosters are chosen before the game, LeBron James of the Los Angeles Lakers will captain the Western Conference team. Further, four stars are New Orleans Pelicans' Zion Williamson, Denver Nuggets' Nikola Jokic, Golden State Warriors Stephen Curry, and Dallas Mavericks' Luka Doncic.
Giannis Antetokounmpo of the Milwaukee Bucks narrowly defeated Brooklyn Nets Kevin Durant in the East to win the captain's position. Nets' KD and Kyrie Irving, Boston Celtics' Jayson Tatum, and Cleveland Cavaliers' Donovan Mitchell make up the remaining four stars.
Adam Silver, the commissioner of the NBA, will decide on any required injury replacements. Historically, he has chosen the player from the same conference and positional group who received the second-highest number of votes.
In Case You Missed:
LeBron James nearly UNLEASHES his temper on hater during Clippers-Lakers showdown
"This has to be demoralizing for the opposing team," Fans praise LeBron James' 1000 IQ play
Do follow us on Google News | Facebook | Instagram