The scoring eruptions have resumed as if they were foreseen as Jayson Tatum still seems like a strong candidate for MVP. On the second night of a back-to-back, Tatum scored a season-high 43 points as the Boston Celtics defeated the Detroit Pistons on Saturday. It was another MVP-caliber effort for Boston, who were shorthanded.
It was fiercely disputed for a while whether the exceptional forward for the Boston Celtics belonged among the top 10 NBA players. However, after he led the Celtics to the NBA Finals in 2022 and cemented his status as a superstar, opinions of the former Duke standout began to change. As the Celtics played the Pistons recently in Detroit without five of their key players, the superstar potential was on full show.
Jayson Tatum scored 43 points and pulled down 10 rebounds in the contest, putting on yet another MVP-caliber display. Tatum contributed to turning a two-point halftime deficit into a two-point lead heading into the fourth quarter by scoring 15 points in the third quarter.
He then scored 13 clutch points to seal the victory. It was a similar effort to his outstanding performance on Wednesday when he took control in the second half and led the C's to victory. He scored 43 points overall, making 14 of 28 field goal attempts, 7 of 15 three-point attempts, and 8 of 10 free throw attempts.
Also Read: "Biggest jump is from A to Double-A" – Derek Jeter talked about Michael Jordan's POSSIBLY PROMINENT baseball career
The short-handed Celtics take care of the Pistons in Detroit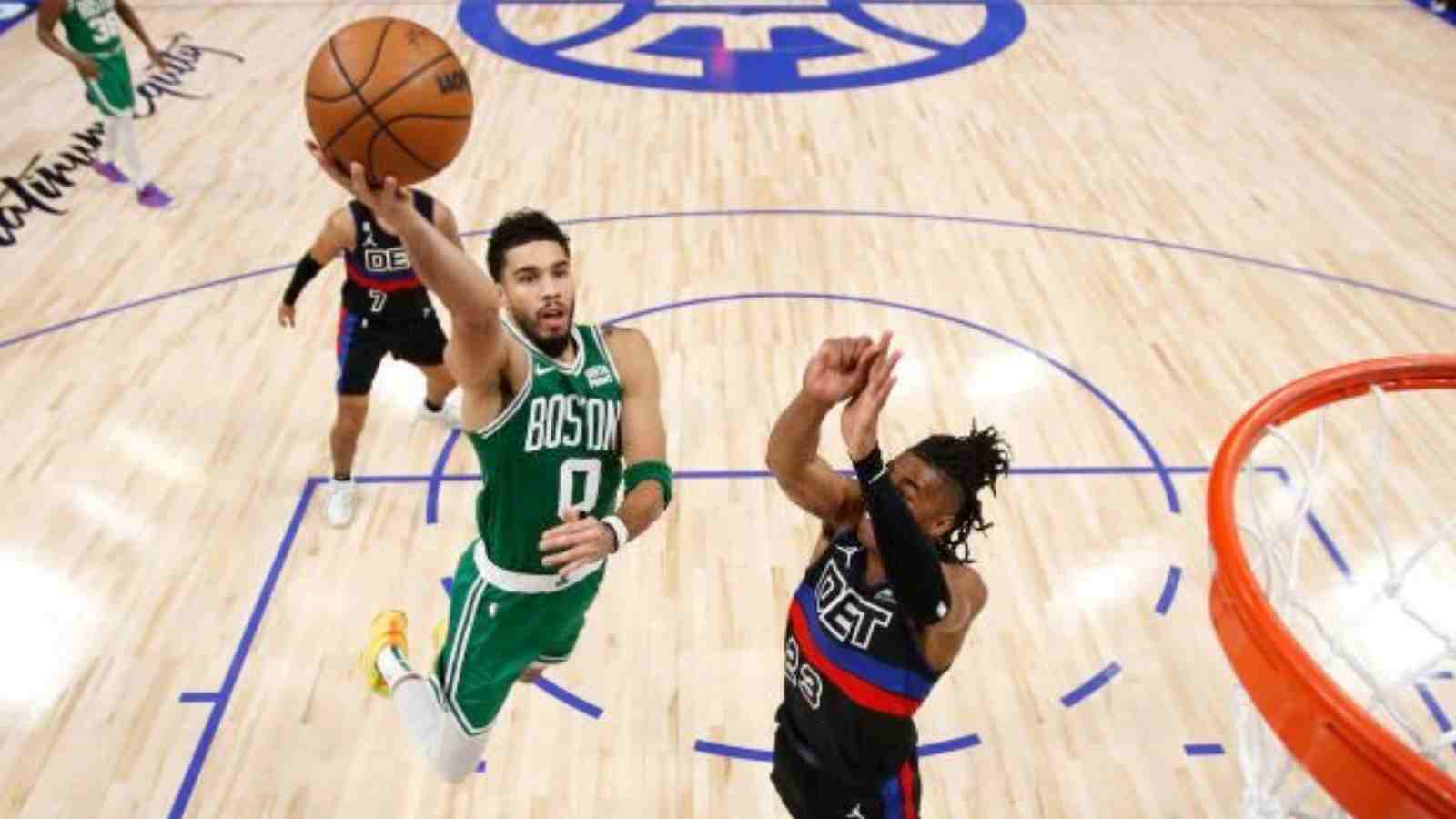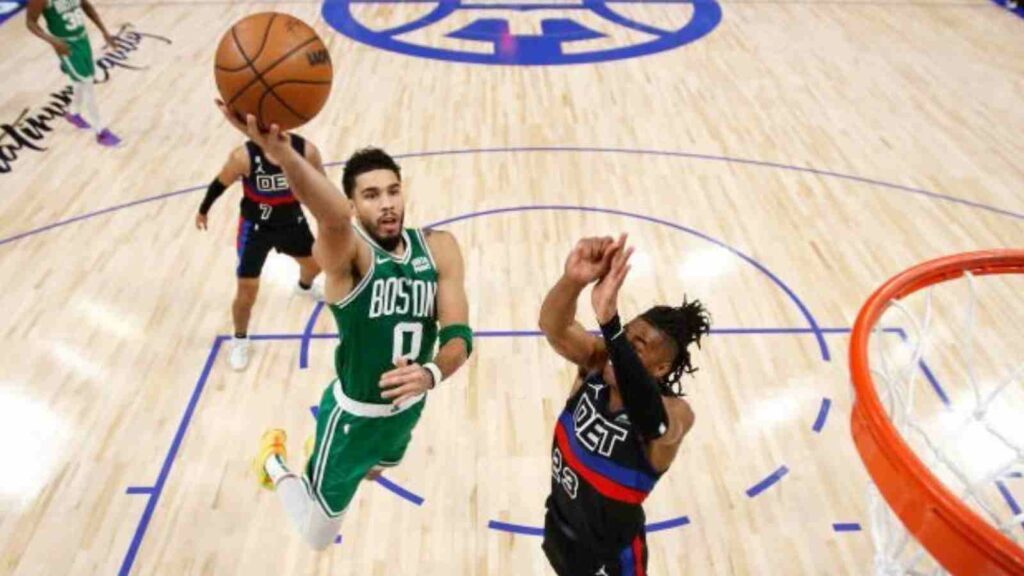 The Boston Celtics defeated the Detroit Pistons 117-108 on Saturday night for their sixth straight victory thanks in large part to Jayson Tatum, who scored 28 of his season-high 43 points in the second half. Marcus Smart contributed 18 points, 10 assists, and five steals and Grant Williams provided 19 points, 10 rebounds and four assists to Boston's second victory over Detroit in four days. Boston has already won six straight games and is currently just half a game behind the Bucks with the best record in the league.
Detroit was led by Bojan Bogdanovic's 28 points and rookie Jaden Ivey added a season-high 26 points. After missing the first 13 games of the season due to a sprained knee, Marvin Bagley III made his season debut and finished with four points and four rebounds in 17 minutes. Bogdanovic scored 15 points in the first half and the Pistons only made 32% of their 2-point tries while shooting 47.4% of their 9-19 3-point attempts.
Also Read: NBA RUMOR: Kevin Durant reportedly wasn't consulted before Nets dubbed Jacque Vaughn as full-time head coach
Fans with the ultimate reactions on Jayson Tatum's MVP outing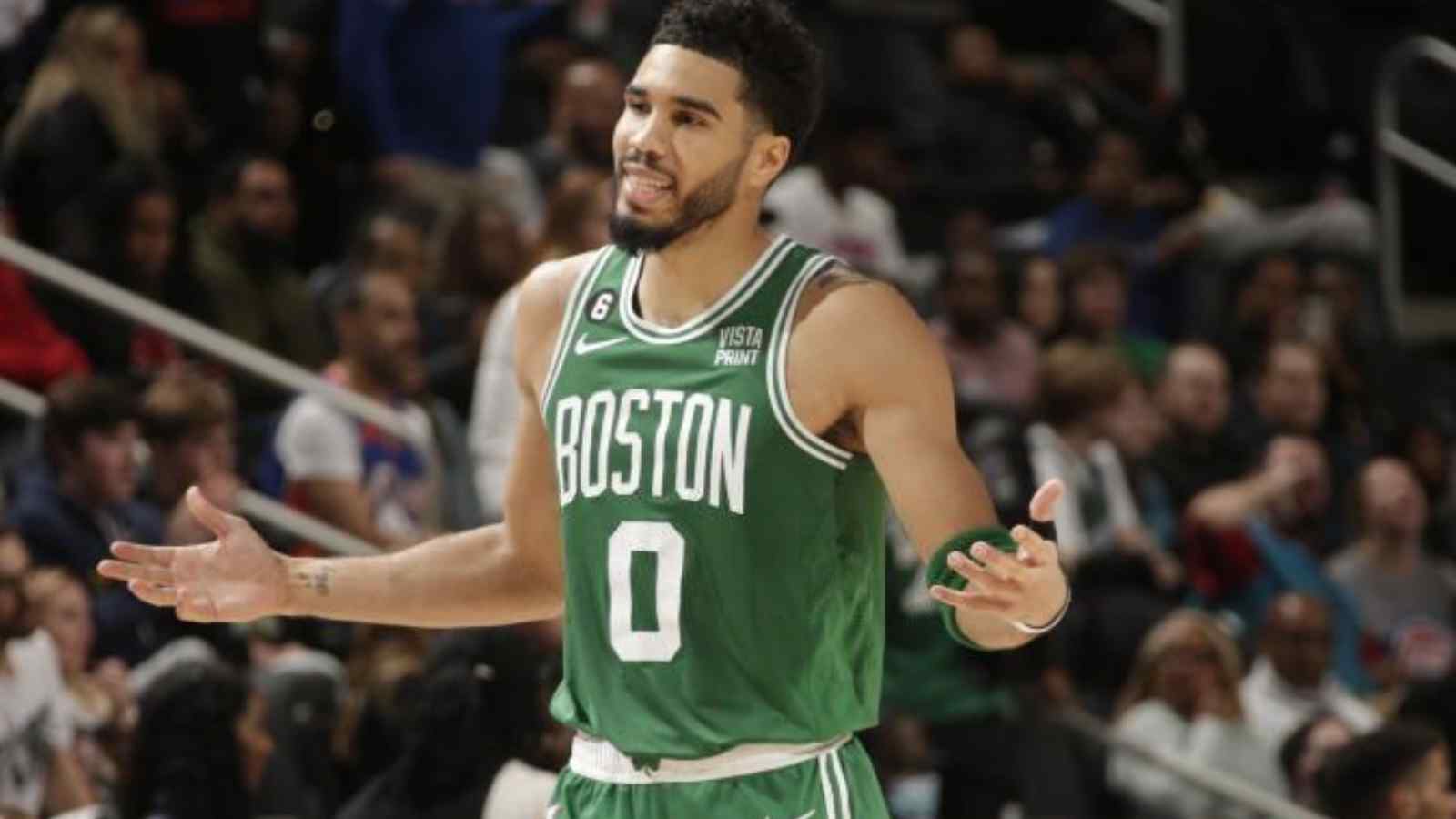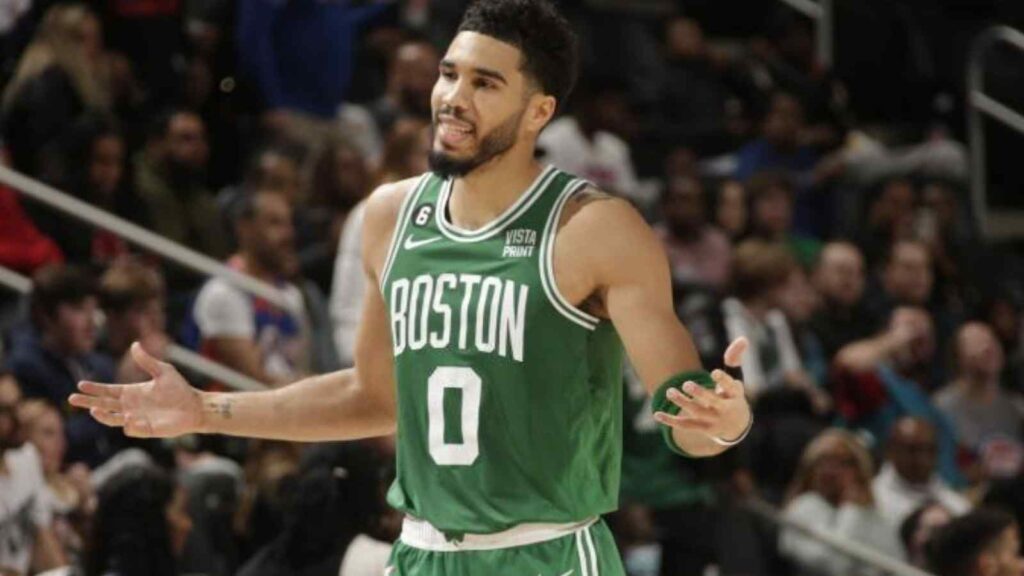 Tatum, who is 24, is living his life to the fullest and is achieving new heights this season while still dealing with an injured left wrist. In the post-game interview, he stated: "From this year to last year, the year before that. As it should. I put a lot of work in. I'm growing. I'm playing more games. I'm just learning each and every time I play. You should get better with time."
This is how the fans around Twitter reacted to his insane performance:
With 420 points overall, Jayson Tatum leads the NBA in scoring, 23 points ahead of Kevin Durant of the Brooklyn Nets in second place. And furthermore, he has over 30 points in eight of the team's first 12 games. Tatum appears to be a game-changer who is raising the bar for himself even if it is still early in the season. As the NBA's top offensive leader and early MVP front-runner, he will only grow more at ease with time in the league.
Also Read: BREAKING: Miami Heat's home turf to be renamed after FTX goes bankrupt
Also Read: "Kyrie does not have any beliefs of hate towards Jewish people" Joe Tsai gives Kyrie Irving the green light following one on one meeting…
Do follow us on Google News | Facebook | Instagram | Twitter