On the latest episode of the ESPN First take, JJ Redick roasted Stephen A. Smith yet again for his casual take on Jokic's post-up game.
The Joker and the Blue Arrow took care of business on the road in Game 3 of the NBA Finals, beating the Miami Heat to take the series lead at 2-1. Nikola Jokic had an amazing outing in this game dropping a 30-point triple-double and while the First Take crew were debating about All-Time Centers, Stephen A. downplayed Jokic's post-up Game as being 'not dominant' and the other crew members didn't let the take slide too easily.
Stephen A. on the show said: "Jokic isn't known for having some kind of dominant post-game now. That's not his game." JJ Redick responded: "We've got 10 years of tracking data. You know what the No. 1 most efficient halfcourt play is? … A Nikola Jokic post up. Boom."
The paint area is a spot that Jokic has been dominating for the entirety of this Playoffs, but it may be misleading to the eyes of a casual like Stephen A as the Joker's version of a post-up is less physical and unorthodox where he would just flip a shot inside the hoop without batting too much compared to other bigs in the League.
Related: Nikola Jokic gives HILARIOUS ANSWER to question about one-of-a-kind performance in Game 3 against Heat
Nikola Jokic and Jamal Murray create HISTORY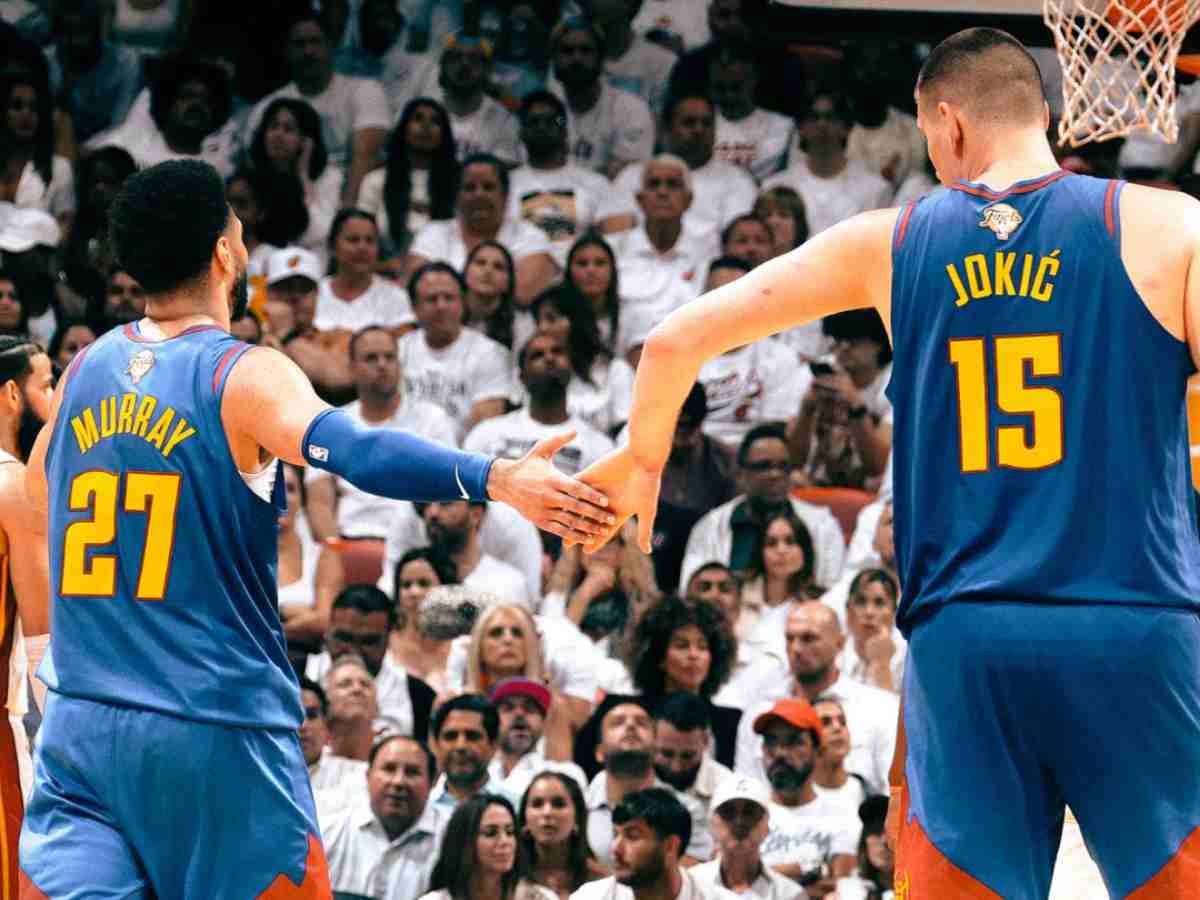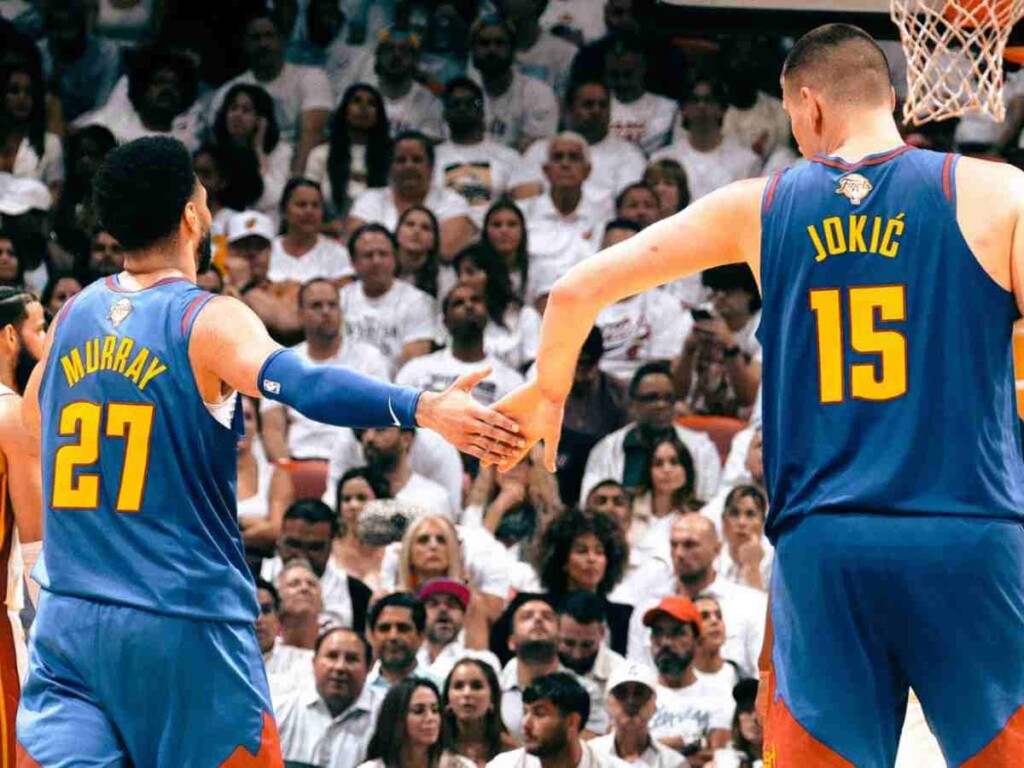 The duo of Jamal Murray and Nikola Jokic made a strong case for being the best duo in NBA Finals History after last night's performance in Game 3 of the NBA Finals.
The pair were one of the main reasons why Denver even won that game, with the duo combining for 66 points, 31 rebounds and 20 assists in the 109-94 Nuggets' Victory. They become the first teammates in NBA history (regular season, postseason, or Finals) to BOTH record 30+ point triple-doubles in the same game.
The stats are split between the two as follows, Jokic: 32 PTS, 21 REB, 10 AST; Murray: 34 PTS, 10 REB, 10 AST
With the Denver Nuggets scorching the Heat's defense, Coach Spoelstra looked helpless at times during the game as the game plan to stop Jokic was beautifully countered by Mike Malone's adjustments and if the Nuggets continued this style of play the series would be over as early as in 5 games.
In Case You Missed It:
Do Follow Us On: Google | Facebook | Twitter | Instagram