In 30 years since his retirement, Magic Johnson has made a name for himself as a successful businessman. The former Los Angeles superstar decided to make an investment in Boston because of the real estate options in and around the city. For investments in urban real estate, Johnson and his business partner once raised $271 million, virtually entirely in the Massachusetts region.
Magic Johnson is considered as one of the greatest victors in the history of professional sports since he led the Los Angeles Lakers to five championships and nine NBA Finals appearances over the course of 13 seasons. Johnson's post-playing career has been just as beneficial as his time on the court in terms of money. The Lakers icon has been involved in a variety of economic ventures, including ownership groups of other sports teams and further real estate projects.
In 2006, there was a severe shortage of inexpensive urban housing. Although Boston was home to some of the most illustrious names in education, housing remained a problem. Through Canyon-Johnson Urban Funds, the basketball star founded a business and financed specifically to address this issue.
According to Sports Rush, to invest in real estate ventures, Johnson and his partner K. Robert Turner had raised a whopping $271.7 million. Magic and his partner made significant investments right before the real estate market was going to collapse. This indicated that, although Boston may have Magic Johnson's rivals, money played an important role where both the city and the former Laker star got beneficial.
Also Read: "We are not at that level" Kristaps Porzingis slaps Wizards, his teammates with harsh reality after painful loss against Celtics
How significantly has Magic Johnson contributed for the Los Angeles Lakers?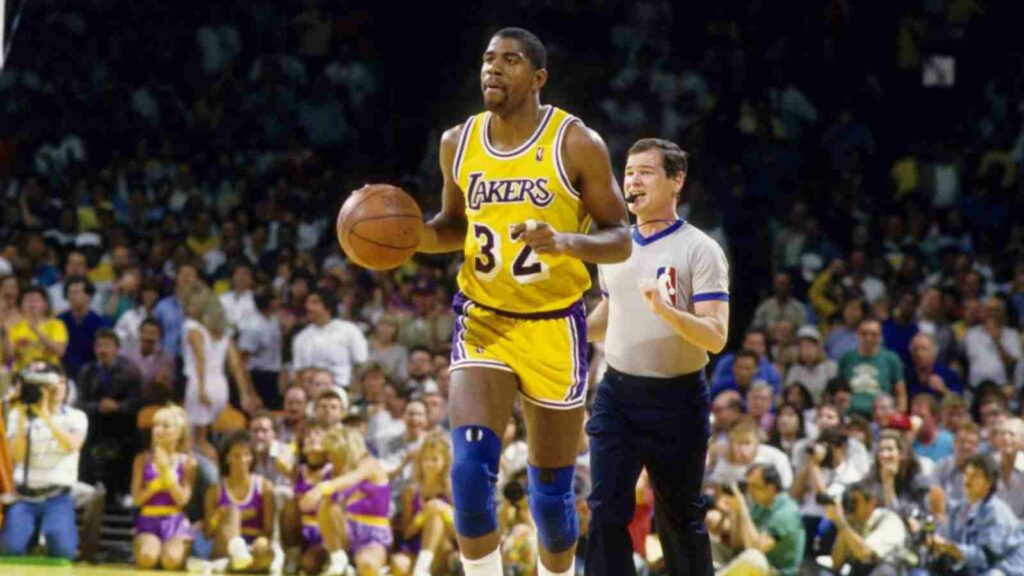 After being selected by the Lakers, the 6-foot-9 point guard had a big influence right away thanks to his excellent passing and ball handling. This enabled the way to a new era for the NBA. Johnson averaged a double-double while four times setting the NBA record for assists between 1982 and 1991.
His selection for the 1983 All-NBA first team was the first of nine such selections in a row. He won three MVP awards during this time in the regular season and also led the "Showtime Lakers" squad to five NBA titles during his reign.
After receiving a positive HIV test, Magic Johnson declared in 1991 that he would be leaving the NBA. Despite missing the 1991–92 season, Johnson was later selected by the fans to play in the 1992 All-Star Game, where he won his second MVP title.
He participated in the 1992 Summer Olympics in Barcelona, when "The Dream Team" won the gold medal. Over the course of his 13 NBA seasons, Magic Johnson racked up astounding totals of 17,707 points, 6,559 rebounds, 10,141 assists, 1,724 steals, and many other achievements.
Also Read: WATCH: Bucks star Giannis Antetokounmpo caught playing with dinosaurs mid-game
Magic's luxurious lifestyle courtesy of high-end business ventures and investments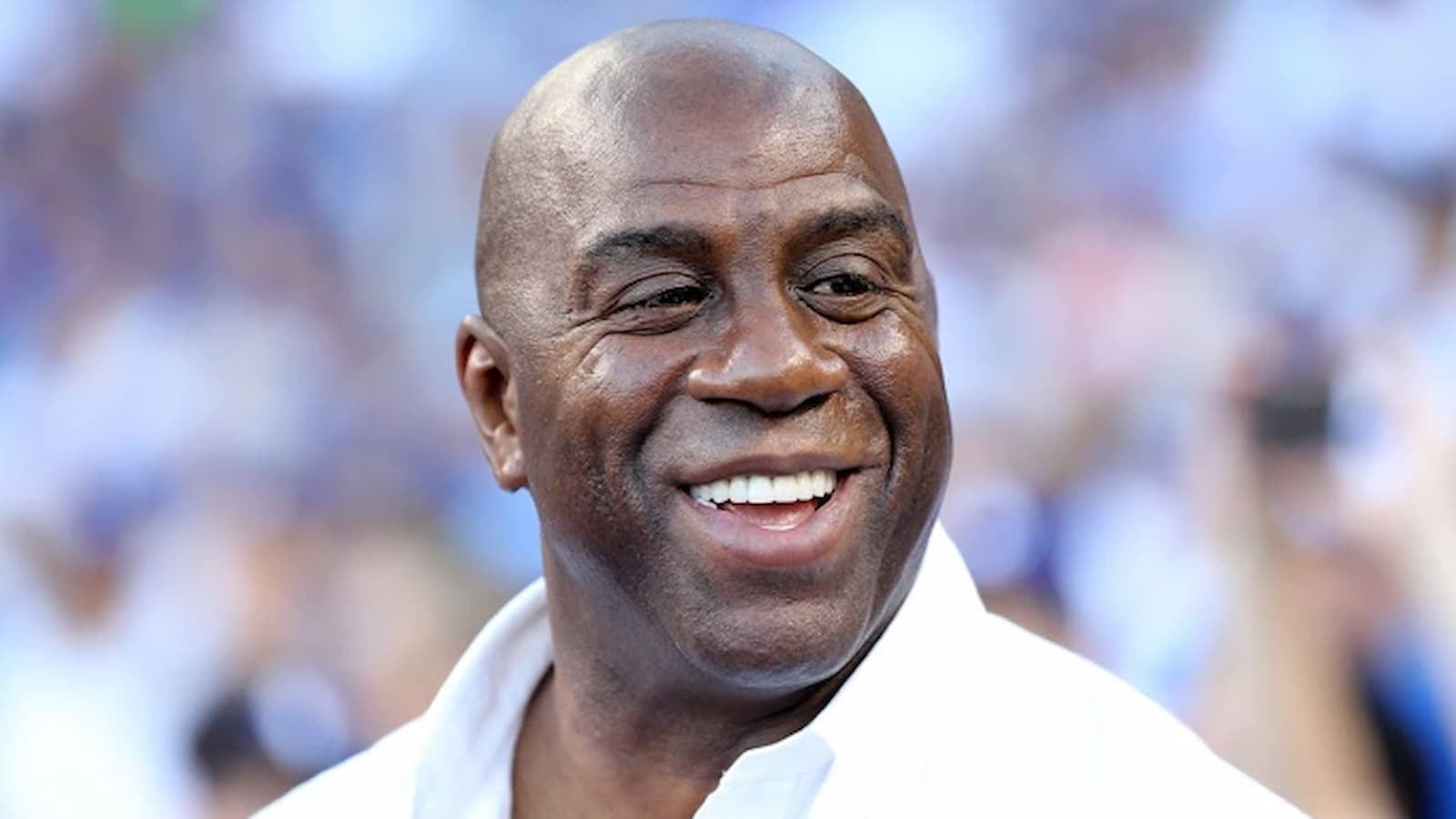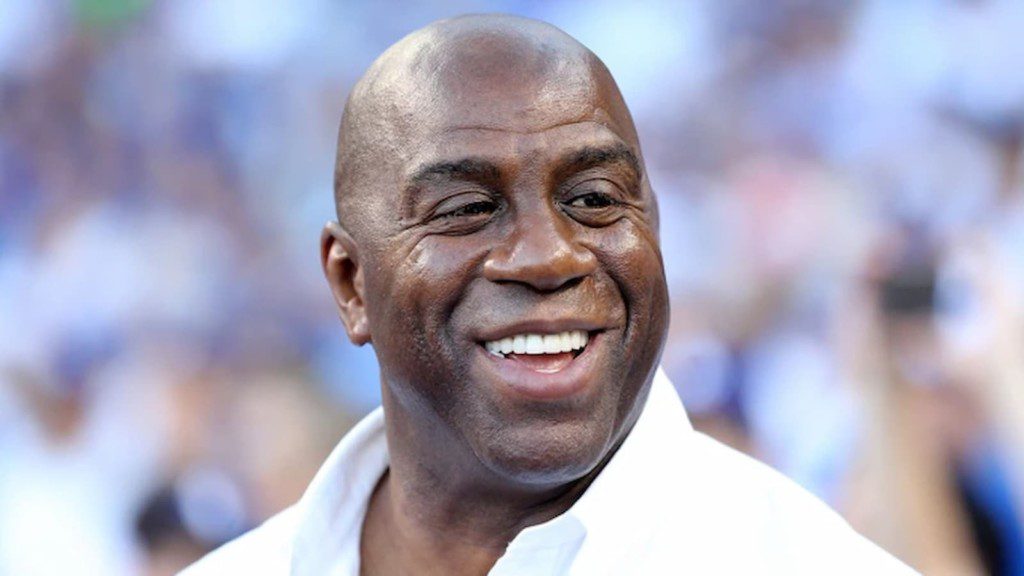 As of 2022, Magic Johnson has a whopping $600 million in net worth. Johnson is now an entrepreneur and philanthropist who is still committed to building riches for future generations.
Johnson founded Magic Johnson Enterprises, an investment firm that offers top-notch goods and services to underprivileged urban regions, in 1987 using the money he had made playing in the NBA.
The company had projected $1 billion worth of holdings in a variety of industries in 2020. Moreover, Magic built his wealth on 125 Starbucks, Lakers, and Sparks stocks, stakes in the Dodgers and the LAFC, and real estate, to name a few. Magic is not just one of the best basketball players ever, but he is also a wise businessman.
Also Read: "Wanted to do something to Zach" LeBron James reveals true feelings on witnessing Russell Westbrook bleed on court
Also Read: Shaquille O'Neal labels Kanye West as 'DUMB A**' whilst defending $2.3 Billion worth luxury brand"Wanted to do something to Zach" LeBron James reveals true feelings on witnessing Russell Westbrook bleed on court
Do follow us on Google News | Facebook | Instagram | Twitter