The Celtics are playing another Game 7 yet again, this time against the Miami Heat after being down 0-3 in the series. The Celtics need any help they can get and the new injury report from @Marcspears brings a sigh of relief for the Boston faithful as Malcolm Brogdon is expected to suit up for Game 7.
The 2023 Sixth Man of The Year missed Game 6 due to a torn tendon on his forearm, an injury he got from Game 1 while battling for a loose ball with Kevin Love. Brogdon's return would bring the much-needed 8-man rotation back into Mazzulla's playbook and an offensive spark off the bench.
Brogdon has been battling through this injury for several games now and his timetable for his return wasn't clear until the update was given as he was listed as questionable since Game 6.
The Heat will also have Gabe Vincent back in the lineup for Game 7 who also missed Game 6, both additions will be extremely vital for the outcome of the series as Boston will look to keep the Heat away at Td Garden.
Related: "I threw a fit" – Skip Bayless still SHOCKED at Derrick White's game-winning putback for Boston Celtics
Can Malcolm Brogdon be EFFECTIVE playing through an injury?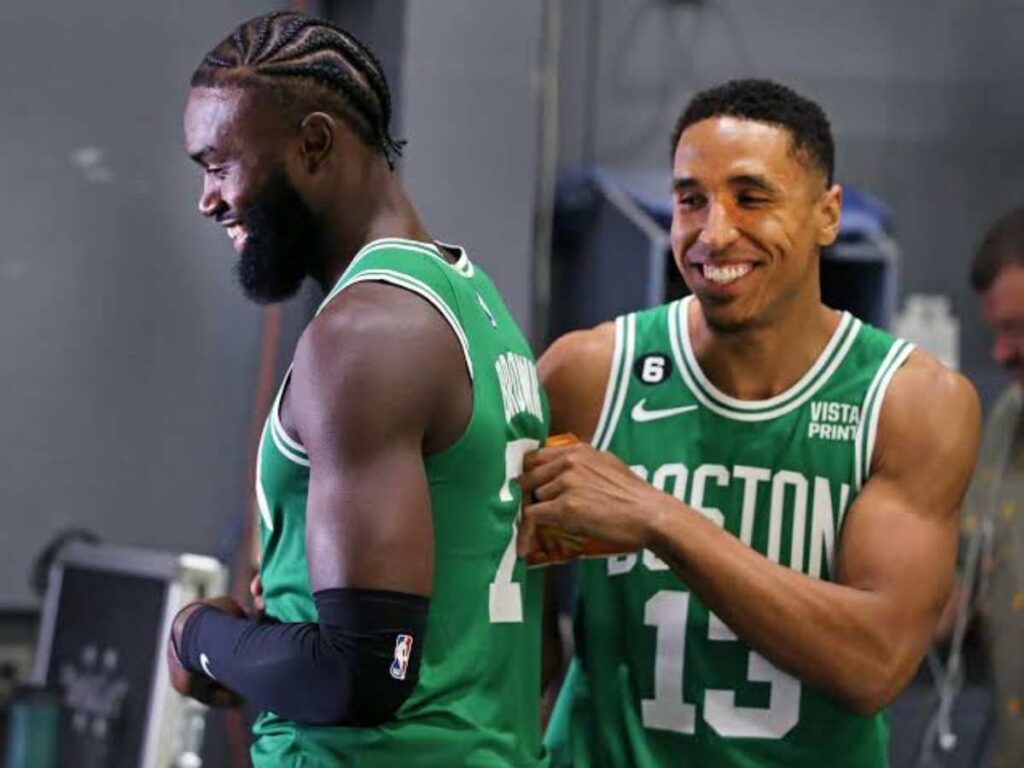 Although the return of the guard is much needed by the Celtics Malcolm Brogdon's return could also spell trouble for the team as the guard has been struggling throughout the series. Brogdon's production both on offense and defense have taken a massive downturn since he injured his forearm.
In his last 5 games against the Heat Brogdon is averaging only 6.8 ppg, 2.6 rpg on 18.8% 3pt shooting. This is a massive dip from his usual 12.6 ppg on 38.8% 3pt shooting in the 2022-23 Playoffs.
For the Celtics to find success in Game 7 they will need their bench unit to produce, especially Brogdon whose main role is to run the offense when the duo of Jayson Tatum and Jaylen Brown goes stagnant on offense.
The three-point shot will have to fall no matter what as the Heat are looking to run zone on the Celtics which have been working well as far as containing the Celtics duo on their drives.
In Case You Missed It:
Do Follow Us On: Google | Facebook | Twitter | Instagram