The Brooklyn Nets are arguably one of the best teams on paper. Other teams barely have as much talent as the Eastern Conference giants but have still managed to crack the top spots in the division. The team has been struggling to find a functional plan that would help them win at a higher rate. There are several contributors to the team's failure (due to a lack of better terms) and each player has a specific role that cripples the Nets.
To start off with is Ben Simmons. The point guard made his official debut this season after being traded to the team earlier this year. After being ruled out due to personal battles and an injured back, he made his return during the preseason. However, his contributions have been very limited on offense as well as defense.
The player has shown spurts of good ball facilitation but is yet to remain consistent in his work. After putting up over 15 points per game for the last four seasons he has been in the league, the player is currently producing his lowest numbers. He averages 6.2 points, 6.5 rebounds and 7.2 assists per game while contributing a significantly lower numbers on defense. His inability to shoot is a major issue that has to be sorted by the Brooklyn Nets.
Also Read: "There's a good chance…." NBA Analyst delivers stern warning to former MVP Russell Westbrook after Lakers register 0-5 start
Kyrie Irving's unreliable antics could damage the Brooklyn Nets' internal relationships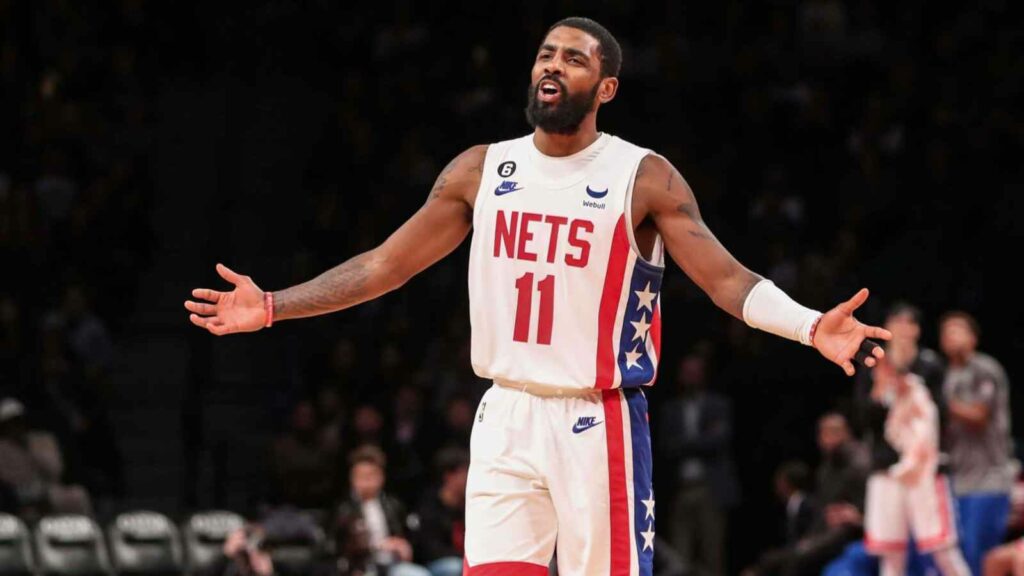 Kyrie Irving has had quite a controversial personality. One of the biggest issues is his unreliable nature. Last season saw the worst of the storm as the former champion was banned from participating in regular season games. He believed he was not given the freedom of choice. After eventually being permitted to play, it was too late for the Nets to recover chemistry which led to their ultimate downfall in the post-season.
The former All-Star been not shown much of his unreliable nature this season. He has been averaging 30.5 points, 4.8 rebounds and 4.7 assists per game shooting 47.5% from the field. As one of the biggest point guards in the league he could make an attempt to try for the MVP award this season. That is only if they Nets are able to flip their 1-5 record around. Irving often gets called out for his views as well which recently took a toll on the Nets organization's reputation.
Also Read: "Go f*ck with the Kardashians" Cam'ron brutally calls out Ben Simmons after leaving Nets flat-out against opponents
Kevin Durant and his lack of leadership qualities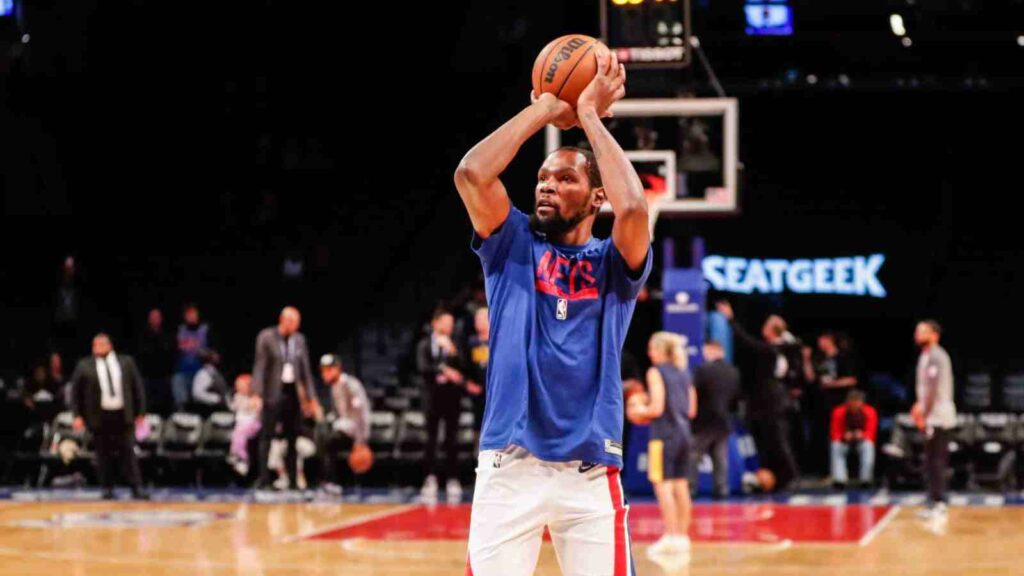 Besides Kyrie's tendencies of attracting drama and focusing on all thing unrelated to basketball, Kevin Durant holds the highest power on the team. He is arguably one of the top ten greatest players of all time. But he has never fully taken control a team. KD has mostly been recognized as an attraction even during his time with the Golden State Warriors and OKC Thunder.
His quest to lead a team still remains unachieved. He is also averaging terrific numbers with 32 points, 4.5 rebounds and 3.7 assists per game. The Brooklyn Nets desperately need a player through whom the entire game can be based around. Durant is the best option in this situation.
Also Read: "OBEY THE FU**ING LAW"- Curt Schilling dropped FLAGRANT reply towards LeBron James for Brittney Griner's detention
Also read: "The tweet is still up there" Richard Jefferson slams Kyrie Irving for promoting antisemitic film
Do follow us on Google News | Facebook | Instagram | Twitter