Paul George and the Los Angeles Clippers hasn't been great so far this season, but that wasn't the case in their game last night against the Houston Rockets. Since Kawhi Leonard's return had not been in the plans, George put himself under pressure to make the game-winning basket for their victory over the Rockets.
All season long, the Clippers' offense has had issues, and Monday night's game against the Rockets was no different. Los Angeles hasn't even come close to striking a balance between the isolation style that benefits Kawhi Leonard and Paul George and the ball movement and 3-pointers of last season. But George was essential in helping the Clippers steal a victory over the Rockets yesterday. George followed through on his commitment to play better by giving Houston a shocker of a Halloween performance that featured the game-winning shot.
When the game is on the line, that isolation basketball is important. So when Houston Rockets visited LA it was a close game where it led to a neck-and-neck battle with 10 lead changes and 10 ties. The Clippers were down going into the closing minutes, but Paul George sank a crucial three-pointer to level the score. Later, he isolated on Eric Gordon and hit the game-winning long baseline shot with 6.2 seconds left to give the Clippers a 95-93 victory.
Also Read: Are Michael Jordan and Tiger Woods still friends?
Kawhi-less Clippers edge past Houston Rockets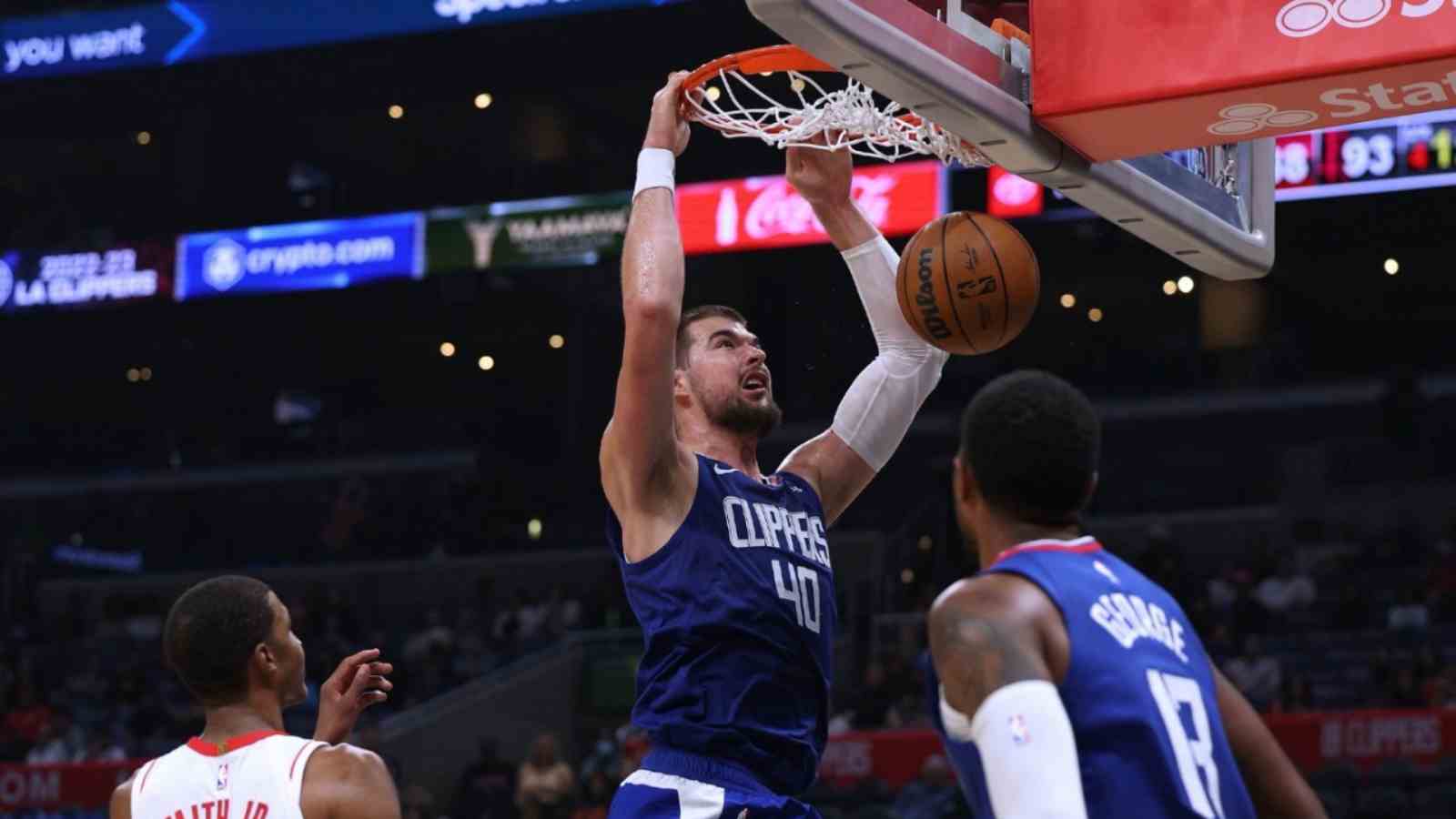 On Monday night, Paul George led the Los Angeles Clippers to a relieving 95-93 victory at home. George had 35 points, 9 rebounds, 8 assists, 6 steals, and two clutch shots in the closing moments. Ivica Zubac contributed 16 points and 12 rebounds, while Marcus Morris contributed 11 to the Clippers' victory despite playing without Leonard and John Wall once more. The Clippers have struggled to win games so far this season, thus this improves their record to 3-4.
The Rockets, who lost their fourth straight game and are currently the worst team in the Western Conference with a record of 1-7, were led by K.J. Martin's 23 points off the bench. The Rockets were also topped by Alperen Sengun's 14 points, Jalen Green and Kevin Porter Jr.'s 13 points, and Eric Gordon's 12 points. Tari Eason and Martin combined to score 11 points in a row to put Houston back in the lead late in the third and early in the fourth but failed to slow down PG and the Clippers.
Also Read: "Luka is Detroit Matt Stafford, tricking everyone into thinking he's good" Twitter blasts Kendrick Perkins for 'God Bless America' reaction to Doncic performance this…
Fans react to Paul George hitting the game winner
Paul George made two crucial baskets to help the Los Angeles Clippers defeat the Houston Rockets and end a four-game losing streak despite errors late in the game. It's safe to say that last night was unique, and PG13 is here to let you know that he is also a unique player. Although the Clippers may not be out of trouble just yet, George's scorching form suggests that there is yet more danger in store.
Here's how the NBA fans around Twitter reacted to the cold game winner:
The Rockets and Clippers will square off again in the coming week, but it is still unknown if Kawhi Leonard will be available to support Paul George. Since the Clippers' offense has been among the worst in the NBA thus far this season, the team has struggled to a 3-4 start. However, it appears that George is gradually rediscovering his on-court rhythm. He and Kawhi Leonard will be a very difficult team to defeat in the playoffs and the Finals if they both stay healthy.
Also Read: "Fu*k Yeah, I believe we can be the best team in NBA" Ben Simmons, Nets are still up with hopes while being down at…
Also Read: Top 3 shortcomings of 1-5 Brooklyn Nets in the 2022-23 season so far
Do follow us on Google News | Facebook | Instagram | Twitter