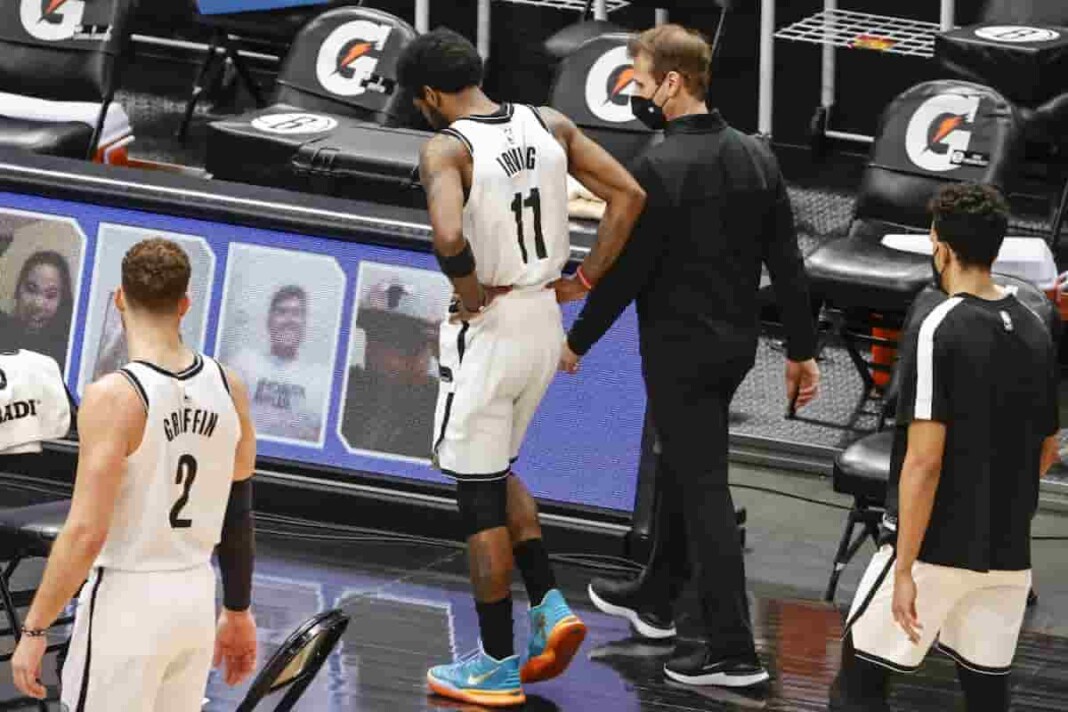 Kyrie Irving has been in the heat of the Covid-19 vaccine ever since the 2020-21 NBA Season ended. Having taken a stand to put his vaccine dose on a hold, the star Brooklyn Nets guard has received heaps of criticism from former players and analysts. However, in a recent turn of events Nets GM Sean Marks has made a shocking revelation as he stated that Kyrie Irving will not be eligible to play for the team in the upcoming season until he gets vaccinated. 
Hoop fans have already seen players like Andrew Wiggins of the Golden State Warriors succumb to the pressure to get a vaccine. Yet Kyrie has been one player who has remained adamant against all odds. Even when coach Steve Nash made it clear that he will not be a part of the home fans until prior notice, the marquee guard has been adamant on his stand. Yet Sean Marks shocking ban could make Kyrie Irving opt otherwise. 
Brooklyn Nets GM Sean Marks Bans Kyrie Irving Until Being Vaccinated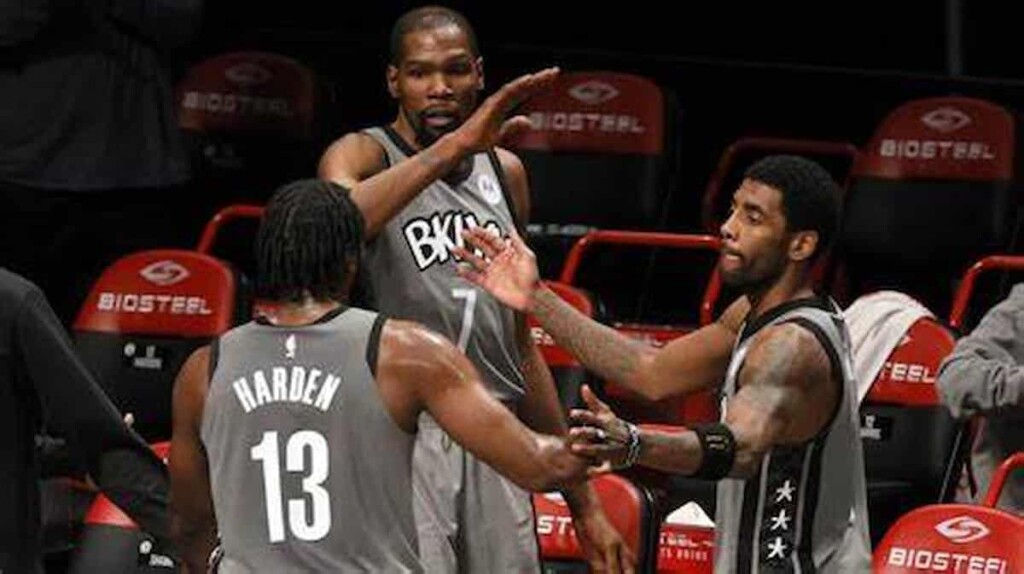 "Given the evolving nature of the situation and after thorough deliberation, we have decided Kyrie Irving will not play or practice with the team until he is eligible to be a full participant. Kyrie has made a personal choice and we respect his individual right to choose," stated in a press release by Nets.
To those who are not aware key figures in the Brooklyn Nets, be it Kevin Durant or coach Steve Nash or Joe Tsai have expressed their desire for Kyrie Irving to change his decision and be a part of the team before the start of the 2021-22 NBA Season. As revealed by ESPN earlier this month, Kyrie Irving is surely going to lose a lot of money if he doesn't get vaccinated soon. So, what is the point of holding back your decision if the entire league will be against you?
According to Forbes when Sean Marks was inquired that if KD and the Beard were asked upon banning Kyrie, he state, "All our players were made aware that this was the trajectory that we were going down and this was going to happen. I will let Kevin, James, Joe Harris, Blake Griffin, all the players address it in their own words at the right time. Our hope is that we can somewhat put this to rest and move on with the season and we have goals and aspirations to go and achieve out there and I don't think we want to be focused entirely on an individual that is not with the team right now."
Well, that seems to be one decision in front of the 2016 NBA Champion. With the Brooklyn Nets looking to answer their critics upon their star-studded roster. It will be interesting to see what drama unfolds in the upcoming days before the NBA 2021-22 Season begins.
Also read: "You Came Back?" Twitter Takes a Dig at Ben Simmons After…
Also read: LiAngelo Ball Signs an NBA-G League contract.