Shannon Sharpe is a former tight end who played in the NFL for 14 seasons. Sharpe retired from the league as one of the greatest tight ends in history and was inducted into the Pro Football Hall of Fame in 2011.
Sharpe was selected in the seventh round of the 1990 NFL draft by the Denver Broncos. During his 12 years with the Broncos, the tight end won two Super Bowls and was named to the Pro Bowl seven consecutive times.
He then played for the Baltimore Ravens for two seasons and won his third Super Bowl with them. Shannon made his way back home to the Broncos during his final two seasons. The former superstar retired as the NFL leader in receptions, receiving yards, and receiving touchdowns by a tight end.
Shannon Sharpe didn't give up on his love for football even after retirement as he joined CBS Sports as an analyst. He then moved to Fox Sports to co-host Undisputed with veteran journalist Skip Bayless in 2016.
Related: Who is Mike McDaniel wife, Katie Hemstalk?
How much is Fox paying Shannon Sharpe?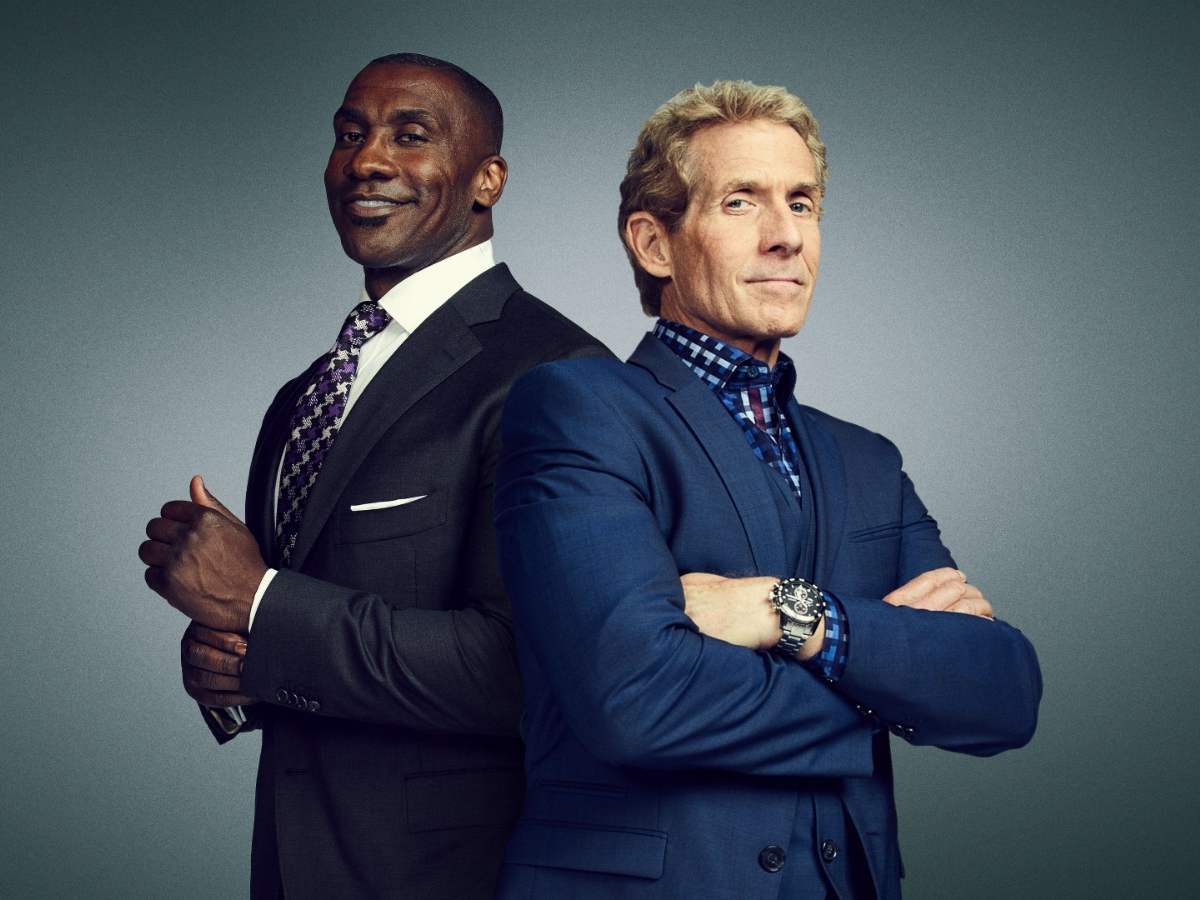 As per reports, Shannon Sharpe gets paid $3 million annually for co-host Undisputed by Fox Sports. His counterpart, Skip Bayless, is paid almost double his salary but he does have seniority and experience in his corner backing up his compensation. Not much is known about the length and total amount of his contract with Fox Sports.
Shannon Sharpe is notable for his unconditional support of NBA Icon LeBron James and he often refers to the Lakers' superstar as the 'greatest of all time.' The Hall of Famer is also known for his criticism of 7x Super Bowl champion Tom Brady and loves to talk bad about Bayless' favorite team Dallas Cowboys.
Skip Bayless wrote an extremely insensitive tweet after Buffalo Bills safety Damar Hamlin suffered a cardiac arrest on the field. Skip tweeted: "No doubt the NFL is considering postponing the rest of this game – but how? This late in the season, a game of this magnitude is crucial to the regular-season outcome … which suddenly seems so irrelevant."
Bayless was subject to a lot of hate and criticism from everyone in and out of the league. Shannon Sharpe was also hurt by his partner's comments and skipped filming the show the following days. Fans theorized that there is trouble in paradise between Skip and Shannon and that the show was going to be shut down. However, the 3x Super Bowl champion came back and the rumors about Undisputed being shut down were put to rest.
On February 10, 2023, the 54-year-old and Pat McAfee were sued by Packers' legendary quarterback Brett Favre in a defamation lawsuit. Sharpe referred to Favre as a "sleazeball" and said he was guilty of stealing $1.1 million in Mississippi welfare payments.
Brett Favre's representative said, "Shannon Sharpe and Pat McAfee tried to enhance their careers by fabricating unsubstantiated defamation charges against Brett Favre." Shannon Sharpe still hasn't given any statement regarding the lawsuit, unlike McAfee who talks about it in great detail on his YouTube channel.
Do follow us on: Facebook | Instagram | Twitter
Related: How much is Fox paying Skip Bayless? What is his yearly salary?
Related: Has Matt Ryan retired? What's next for the Falcons legend?