NFL commissioner Roger Goodell made an appearance on Sunday at Ford Field to watch the Detroit Lions play the Chicago Bears. That's a turning point in itself, but during his visit, he crossed paths with adult film actress Kendra Lust, of all people.
Lust, whose real name is Michelle Anne, came out to support her favorite Lions team. The 45-year-old had VIP seats and was sitting cozily. She also met a few familiar faces in the celebrity world and clicked a couple of photos. One of them was Goodell.
She was wearing a top with a massive Lions logo, signifying her love for the franchise. Goodell, on the other hand, kept a more formal approach. Keeping in mind the cold weather, the 64-year-old wore a long-sleeve sweater and work pants.
Kendra Lust has about 8.8 million followers on Instagram and has starred in several acclaimed films during her career. She is also the recipient of the "Best Milf Fan Award" in 2015, "XBIZ Milf Performer of the Year" in both 2015 and 2016, and "Hottest MILF" by AVN in 2016.
Roger Goodell revealed networks want more Detroit Lions after meeting Kendra Lust
It's still a mystery whether Goodell was aware of who Lust was or not. But that was a chance meeting; probably he will have to see the back of it because he has been happily married to Fox News Channel anchor Jane Skinner since 1997 and has two daughters.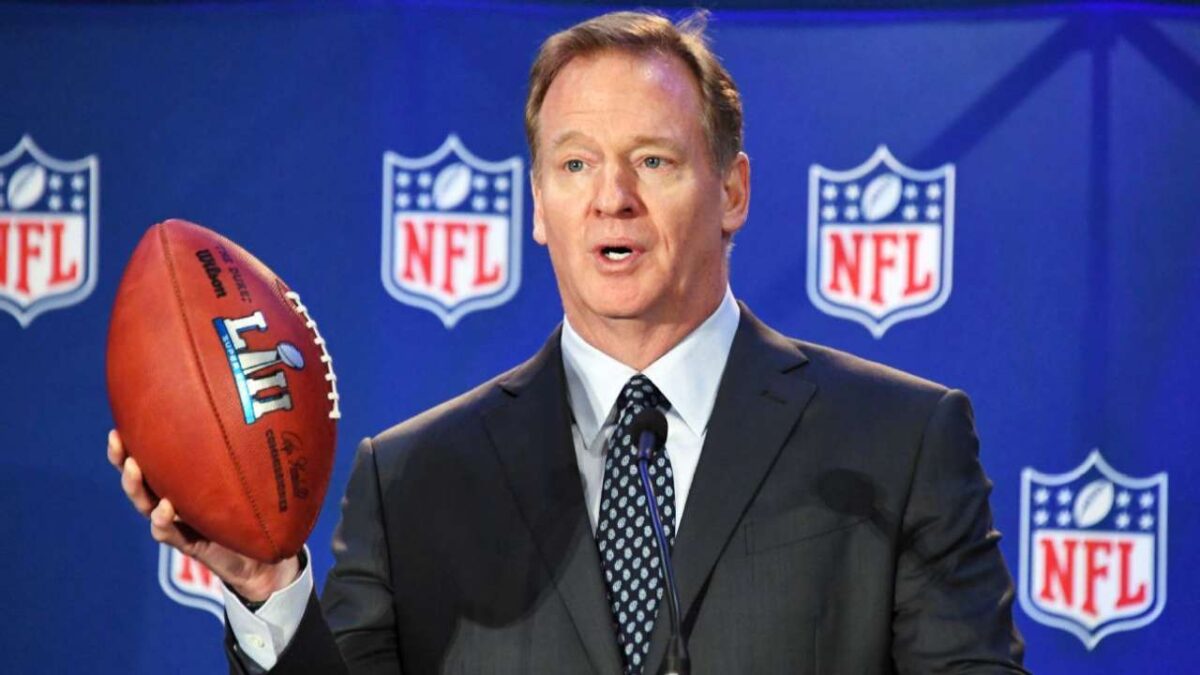 His primary reason for making a pit stop in Detroit was because of how much attention the Lions were attracting. They are one of the in-form teams in the league with an 8-2 record and have one foot in the playoffs. An energetic head coach in the shape of Dan Campbell and a great cast of players have catapulted them from serial busts to a team that every football fan wants to watch.
Netflix has basically set up camp at Motor City to film wide receiver Amon-Ra Saint Brown, who will appear in season 2 of 'Quarterback.' They have gained so much popularity that more networks are asking about the Lions.
Roger Goodell told FOX 2 Sports Director Dan Miller on Sunday:
I think a lot of that goes back to the final game last season.
Campbell's team walked into Lambeau Field and beat the Green Bay Packers, which ended their chances of a playoff birth. He said:
I think people woke up to that, and the kickoff game against the Chiefs made another statement.
Lions owner Sheila Hamp deserves a lot of credit for the uprising by her team. Isn't it about time she allowed Campbell to bring a lion on matchday?
In case you missed it: