The Detroit Lions HC Dan Campbell knows the 31-26 victory over the Chicago Bears on Sunday was anything but easy. His players kept together and managed to stay in the game despite four turnovers. That's why he made sure to praise them with a vibrant locker room talk after the game.
When you dig yourself in a whole with turnovers, one of the reasons we were able to win that too was our defense put out the fires.

Campbell said post-game
It went down to the wire as Jared Goff was having a rare off day with three picks. The Bears ended the third quarter with a six-point lead, which increased to 12 by the midway point of the fourth due to back-to-back successful field goals from Cairo Santos.
Goff redeemed himself with just under 3 minutes left on the clock. He found Jameson Williams near the box, who walked it in to reduce the deficit to five, followed by a David Montgomery rushing touchdown, and the Detroit Lions finally managed to take the lead.
Then fame ended with defensive end Aidan Hutchinson slapping the ball out of Bears quarterback Justin Fields' grasp. As players tried to pounce on the loose ball, it ricocheted off Chicago offensive linesman Darnell Wright and ended up in their own endzone—safety for the Lions.
At the backdrop of this play, Lions' social media team has released a snippet of Coach Campbell where he can be heard saying on the Detroit Lions dugout,
Stop of our lives, man. I can't ask for anything better. They got two timeouts. It's as good as it f**king gets! It's as good as it f**king gets. Dude, if you are on defense, you are loving life right now.
Dan Campbell credited win against Chicago Bears to the Lions defense
The Lions were on the verge of losing their third game until the late surge. They took the initiative, with linebacker Alex Anzalone completing 15 (11 solo and 4 assisted) tackles, followed by Derrick Barnes with 8 (6 solo and 2 assisted), and Jack Cambell with 9 (5 solo and 4 assisted).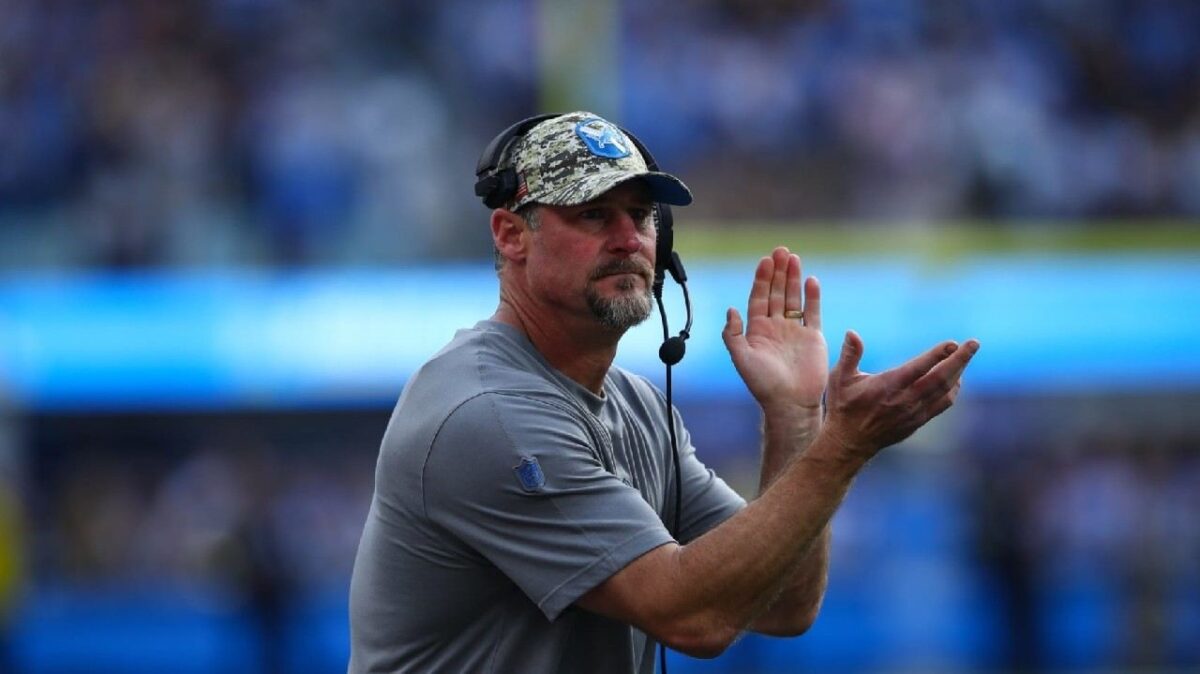 Campbell told the Detroit News,
I thought our defense did some really good things. Sometimes you gonna have those games. The defense gotta pick you up which they did. We gotta find ways to do takeaways. We got two.
With that win, the Lions are now 8-2 in the NFC North. Despite an underwhelming day, Goff still managed to throw 236 yards on 23 passes and two touchdowns. Montgomery was the one who used his legs the most, carrying the ball 12 times for 76 yards. Next, they will face NFC North rivals the Green Bay Packers.
In case you missed it: