No one can deny that Travis Kelce is one of the best tight ends ever to step foot in the NFL. It's evident that he has won two Super Bowls and is also the all-time leading receiver for the Kansas City Chiefs. However, every journey must end someday, and the 34-year-old is no exception.
In a recent interview with the Wall Street Journal, Kelce shed light on his future on the gridiron. He revealed that he has thought about retiring due to the injuries he has sustained over the course of his time in the league. It's a subject matter he prefers keeping to himself.
Kelce told Talking to WSJ about the discomforts he had to go through because of the constant blows during matches, Kelce said:
That's the only thing I've never really been open about. The discomfort. The pain. The lingering injuries—the 10 surgeries I've had—I still feel every single surgery to this day.
Some of them have been so severe that only surgery could ensure his return to the field.
Travis Kelce continues to perform at the highest stage possible
More often than not, players pick up bad injuries and are forced to call their time. Few try their best to hang on and even continue for one or two seasons, but eventually, their body gives up. According to a report from RBC Wealth Management, the average age of an NFL player is around 27.6 years. Keeping that in mind, Travis Kelce has shattered the norm.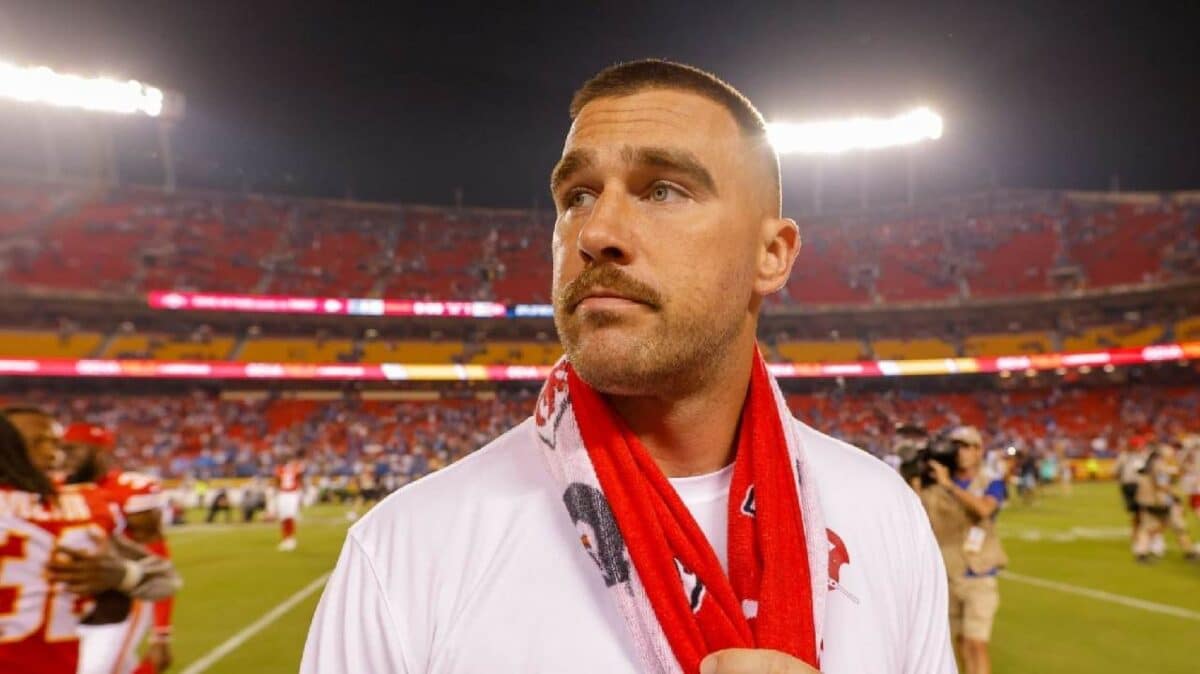 He has phenomenal pain tolerance and has played through things that other athletes I've coached through the years have not been able to push through.

Tom Melvin, the Chiefs' tight ends coach, told WSJ.
Melvin also added that Kelce's mental toughness is "way off the charts." This is definitely something new. Previously, his brother, Philadelphia Eagles center and 35-year-old Jason Kelce expressed his desire to hang his boots. Travis, on the other hand, has stated that he will continue to play the game "till the wheels fall off, baby."
The Kansas City Chiefs drafted Travis Kelce back in 2013. He is a four-time All-Pro MOM with eight Pro Bowl appearances. During the 2020 season, he recorded 1416 receiving yards, the most by any tight end. For his contributions to the sport, the league committee selected Kelce for the 2010 NFL Decades team. And not to mention he is now the boyfriend of pop icon Taylor Swift.
In case you missed it: