The Cleveland Browns players are not having a good start to their season. Two Browns players CB Greg Newsome II and RB Demetric Felton have had a rough couple of days while dealing with robbers and thieves in the Cleveland area.
According to multiple reports, the Browns CB Greg Newsome II, who is entering his third year in the league, was robbed at gunpoint for his vehicle in a bone-chilling incident. The horrific incident happened at Filter Experience on West Superior Avenue in Cleveland.
On Monday, Greg Newsome tweeted "It's a cruel world we live in" following the robbery. NFL fans on social media sympathized with the 23-year-old cornerback and were relieved to know that he was safe. The incident is still under investigation.
The talented cornerback was safe after the incident but lost his vehicle. This marks the second time a Browns player lost his vehicle to robbers in the last few days. The Browns running back Demetric Felton's vehicle was also stolen a few days ago per News 5 Cleveland.
As a result of the back-to-back horrific incidents, many people believe the Browns players might be a target of a potential crime ring. Further details are undisclosed as the investigation is still ongoing.
Related: Tom Brady shares heartwarming pictures with kids Vivian and Benjamin from his trip to Disneyland
Greg Newsome II is entering his third year in the league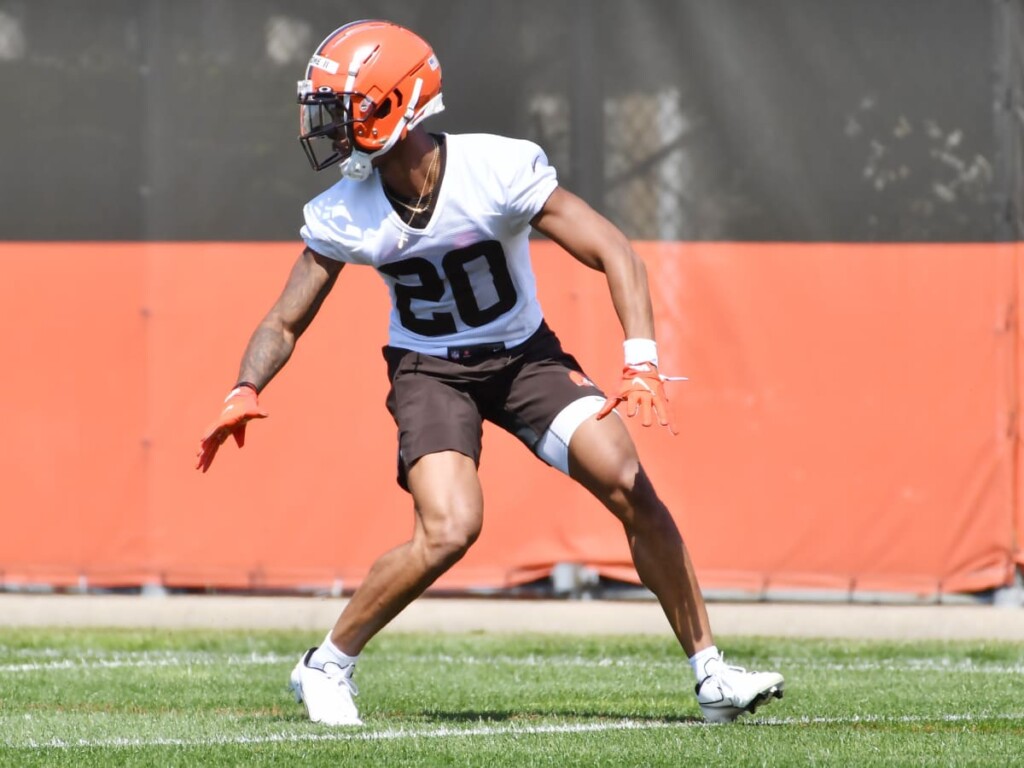 The Northwestern product Greg Newsome II was drafted by the Cleveland Browns in the first round of the 2021 NFL Draft. He was a highly touted cornerback coming out of college and fell into the lap of the Browns in the late first round.
Newsome has gotten a lot of playing time during his first two seasons in Cleveland. He is due for a breakout year as he enters his third year in the league in 2023.
The talented cornerback hasn't exploded so far with the Browns but has shown some promising flashes in his first two seasons. He has registered 79 total tackles and 0.5 sacks in the 27 games he played so far. Newsome is yet to register an interception.
Newsome has now found his role in the Browns' secondary unit and recently claimed that he wouldn't play at the slot in the 2023 season. The six-foot cornerback is set to play predominantly in the outside cornerback position, where he feels more comfortable.
The Browns are looking to win a Super Bowl under the leadership of the controversial QB Deshaun Watson, but the Cleveland-based franchise needs to improve a lot in their defense to achieve that. If Newsome can find his rhythm in the upcoming season, he would be a great asset for the Browns' defensive unit, which struggled a lot last year.
Do follow us on: Facebook | Instagram | Twitter
In case you missed it!