Shannon Sharpe is one-half of the dynamic duo that hosts the sports talk show UNDISPUTED on Fox Sports 1. The show has been successfully running since 2016, but now reports suggest Sharpe is set to leave Fox Network in June. Amidst the reports, the ESPN personality Stephen A. Smith finally opens up about the possibility of Sharpe joining him on his show First Take.
According to multiple reports, Shannon Sharpe and his co-host Skip Bayless had a fallout in their relationship that led to the former Denver Broncos tight end leaving the successful show. Sharpe will make his final appearance on the show after the NBA finals between the Denver Nuggets and the Miami Heat, which is set to conclude in June.
After that, the 3-time Super Bowl Champion Sharpe will be a free agent. There are a lot of possibilities for Sharpe in the free agency market and one among them is joining Fox Network's rivals, ESPN. Recently, the new ESPN signing Pat McAfee recruited the 8-time Pro Bowl tight to ESPN network, and now one of the top names in sports media Stephen A. Smith also welcomes Sharpe to join the prominent sports network.
Related: "This s**t's hard!" JJ Watt VEHEMENTLY calls out the media for ganging up on the rookies at OTAs
Stephen A. Smith talks about Shannon Sharpe joining ESPN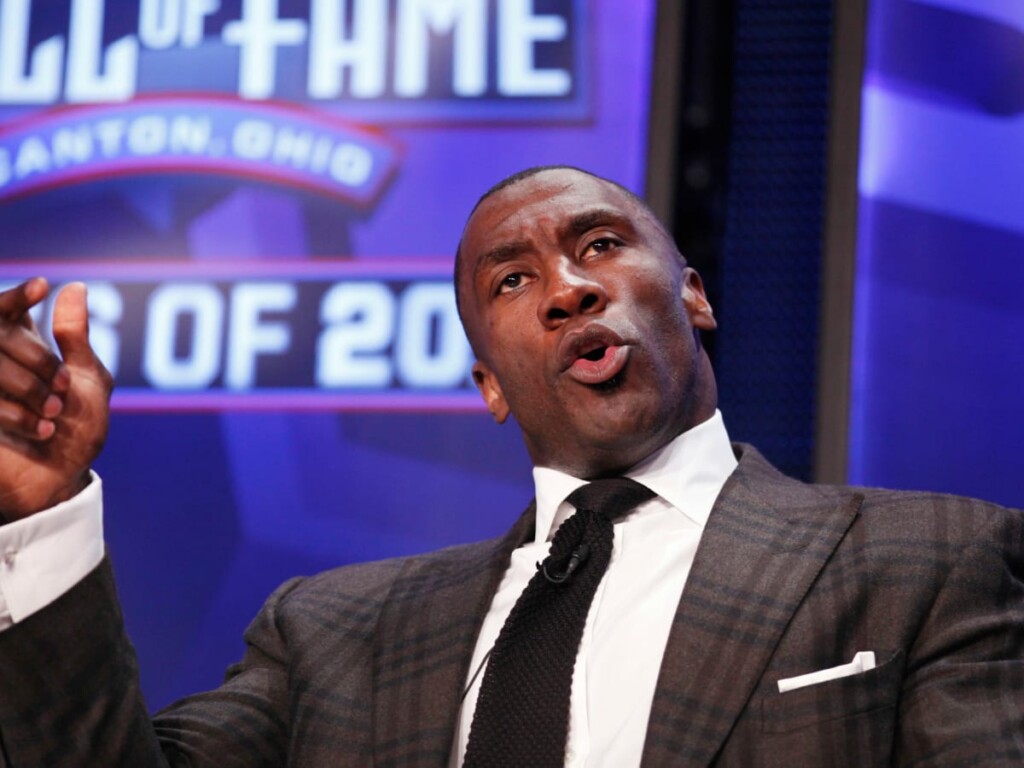 During a recent episode of The Stephen A. Smith Show, the long-time sports talk show host personality Stephen A. Smith implied he would be more than happy to see Shannon Sharpe join ESPN.
"I don't know what his plans are. I don't know what he's trying to pursue. I don't know what he's after. But if Shannon Sharpe needs me, I'm happy to be here for him and if that included him wanting to come on First Take, the bosses at ESPN know that is something I would support," said Smith.
However, Smith made it clear if Sharpe does join ESPN, the iconic Broncos' tight end wouldn't be a regular guest on the panel. Smith doesn't want to take away the opportunity from other people who are benefiting from their appearances on the popular show First Take.
It should be noted that, before Skip Bayless started the UNDISPUTED show on Fox Network, along with Shannon Sharpe, Bayless co-hosted First Take on ESPN with Stephen A. Smith for several years. Nevertheless, the 4-time All-Pro tight end Shannon Sharpe is a big name in the sports media world and would receive a lot of attention as a free agent. It would be interesting to see his next move.
Do follow us on: Facebook | Instagram | Twitter
In case you missed it!