The Houston Texans finally found their potential franchise quarterback as they drafted the Ohio State QB C.J. Stroud as the second-overall pick in the 2023 NFL Draft. After many speculations about the possibility of the Texans trading down, they stood firm on their position and selected Stroud to be their future franchise signal-caller.
Stroud is currently participating in the OTA's and taking first-team reps with his new Texans teammates. The talented quarterback is expected to start for the Houston-based football team in week 1 of the 2023 regular season. Amidst this, C.J. Stroud has gotten off to a bad start with some fanbases with his NFL QB ranking list.
Stroud recently revealed his top 5 NFL quarterbacks list that is missing some notable names and the rankings seems a little off. In his QB rankings, C.J. Stroud included Jalen Hurts, Patrick Mahomes, Joe Burrow, Josh Allen, and Justin Fields in that particular order. His rankings pissed off a lot of people, especially the Kansas City Chiefs fanbase since he rated the Philadelphia Eagles QB Hurts higher than the 2-time league MVP QB Mahomes.
The 2022 league MVP QB Patrick Mahomes is already in the conversation for the top 5 greatest quarterbacks of all time. So, the Chiefs fans found it disrespectful after C.J. Stroud rated Jalen Hurts, who has one good season in his career so far higher than Mahomes.
Furthermore, the Texans QB, including Justin Fields in the list, but leaving out guys like Aaron Rodgers, Justin Herbert, and Trevor Lawrence also did not sit well with many people. The Chicago Bears QB is yet to have a remarkable season in his NFL career, but Herbert and Lawrence already have proven that they could lead an NFL franchise.
Related: Brittany Williams subtly CONFIRMS Josh Allen 'cheating' on her with actress Hailee Steinfeld
Will C.J. Stroud start for the Texans in week 1 of the 2023 season?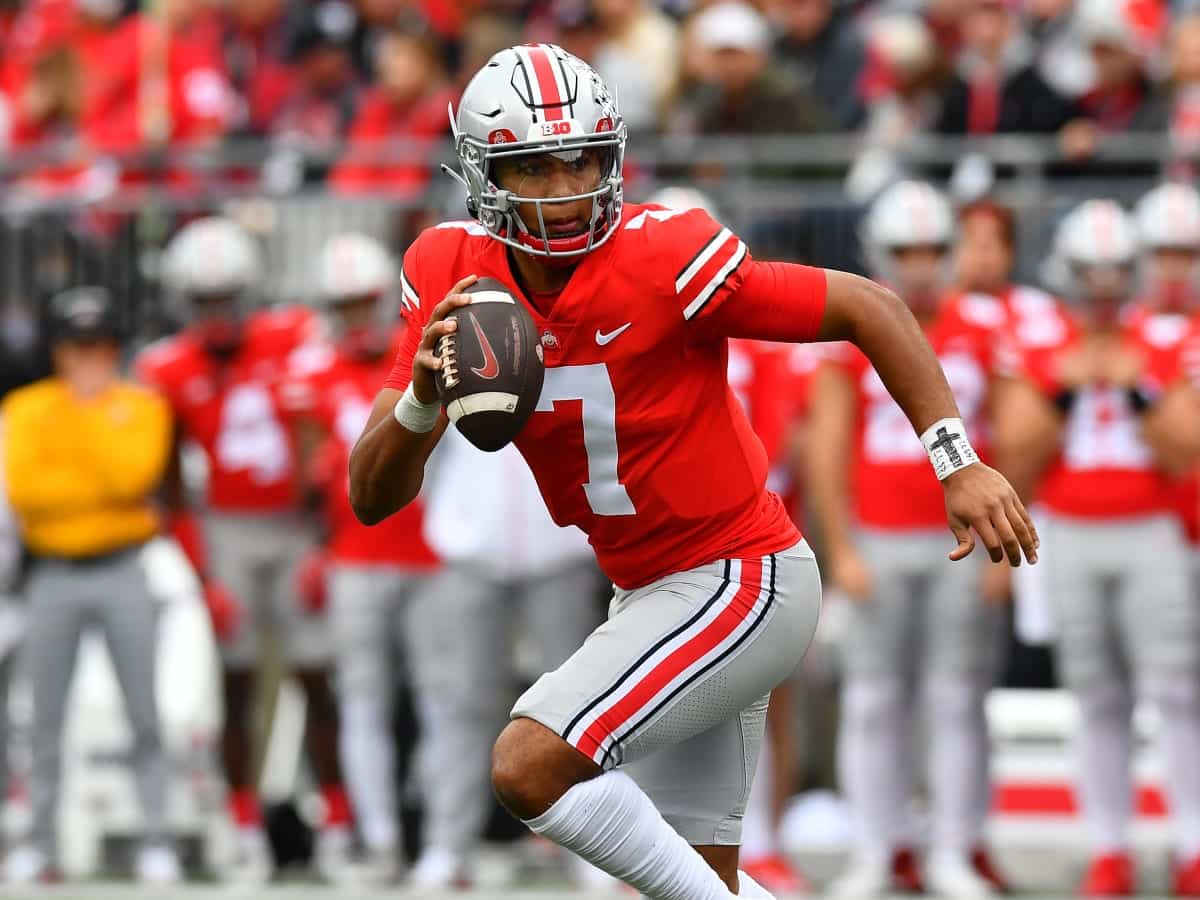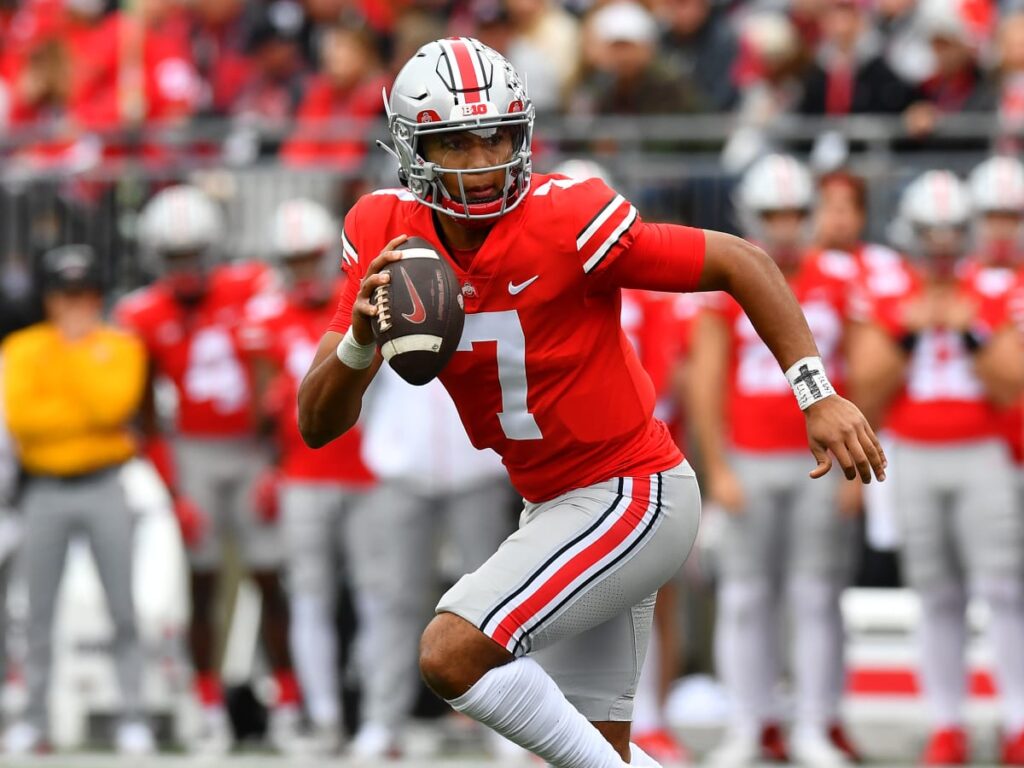 Despite a lot of negative reports about C.J. Stroud ahead of the 2023 NFL Draft, the Houston Texans put their firm trust in the Ohio State quarterback and drafted him in the first round. Now will they start him as soon as week 1 of the upcoming season or will they wait for him to learn the playbook before throwing him into the fire?
Stroud is a prototypical NFL QB with pure pocket passing ability and great accuracy. The Ohio State product shouldn't have any problem adjusting to the pace of the NFL in a quick time.
Besides, the Texans currently don't have any great veteran quarterbacks that Stroud can sit behind and learn from. So, it's highly likely the Houston-based franchise will start C.J. Stroud as soon as week 1 of the upcoming season.
Do follow us on: Facebook | Instagram | Twitter
In case you missed it!