Joe Burrow has been a revelation for the Bengals and has practically changed their fortunes since he was drafted in the NFL. The Bengals' fans' have started to believe again and the reason for that is Burrow.
The 26-year-old QB maintains a perfect record against the Chiefs, the team that the Bengals are going to face for the AFC conference playoffs. Burrow and Mahomes will go face-to-face again this season.
With anticipation and hype around the game, Cincinnati mayor Aftab Pureval decided to come up with a new proclamation to support his team and completely rip apart the Chiefs.
The proclamation made by Pureval was entertaining for all the Bengals and neutral fans. However, the Chiefs fans were hurt a lot after the embarrassment dealt to them by the mayor of Cincinnati.
Aftab Pureval started the speech with a clear shot at Arrowhead Stadium by calling it Burrowhead stadium, because the Bengals QB has always owned the stadium and made it his own.
Moreover, the Cincinnati mayor urged Joe Burrow to take a paternity test to determine if he's the father of Patrick Mahomes as the Bengals QB has a perfect record against the Super Bowl-winning QB.
"Whereas Joseph Lee Burrow," Pureval said. "Who's 3-1 against Mahomes, has been asked by officials to take a paternity test to confirm whether or not he's his father."
Related: "Not surprised at all," Rob Gronkowski DEFENDS Tom Brady's NSFW podcast blowup by citing his mental capacity over retirement decision
Mayor Aftab Pureval trolls the Chiefs while declaring a day for the Bengals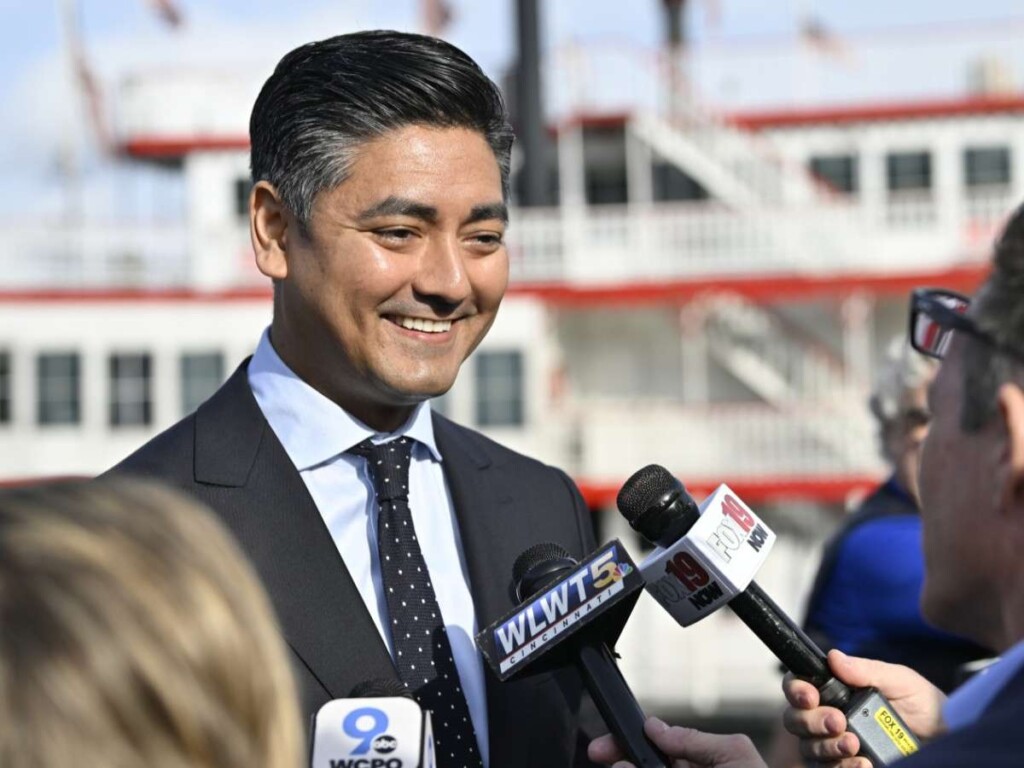 It was highly interesting to see the mayor of a city support his local team with great passion and determination. This is what makes football a beautiful sport. However, Aftab Pureval took a bit too far with his roasting of the Chiefs.
The Cincinnati mayor went on to call the Chiefs weird just because they are named after their neighboring state. Regardless, the highlight of the proclamation was when Pureval declared January 29th, 2023 as the 'they gotta play us day'.
The Cincinnati mayor has high hopes for the Bengals and for all the right reasons. Joe Burrow and co. have been inevitable this season and got the better of all the teams they have played in the playoffs this season.
However, the Chiefs game will be tough for them as Patrick Mahomes will be out for revenge after last season's disappointment. This new proclamation by Aftab Pureval will also serve as motivation for the Chiefs, looking to upset the Bengals.
Do follow us on: Facebook | Instagram | Twitter
Related: "But I'm the A-hole," Odell Beckham Jr hilariously reacts to Sha'Carri Richardson getting 'kicked off' the airplane
Related: "Stop that sh*t," Bills QB Josh Allen slams Damar Hamlin's body double conspiracy theorists during Bengals defeat