After days of horror, Bills safety Damar Hamlin has finally spoken his first words and despite still being in the 'critical' stage at the UC Medical center, he is drastically improving with each passing hour. He recently took to social media to thank everyone who supported him and preached to everyone to pray for his speedy recovery.
During Monday night's game between the Bengals and the Bills, Hamlin collapsed on the field in the first quarter after tackling Bengals WR Tee Higgins. Such was the nature of the impact that he had a cardiac arrest on the field itself and needed immediate medical attention. His breath wasn't found and had to be resuscitated by the medical staff via CPR.
A similar thing happened at the medical center and hence, he was brought back to life twice. He was fighting for his life for a few days and the NFL world prayed for his well-being. All prayers were finally answered a couple of days ago when Hamlin finally spoke to his family and showed drastic improvement. He took to social media on Friday night and thanked everyone who reached out to him.
He penned a beautiful note on Instagram and vowed that this love will make him stronger on the road to recovery. He asked everyone to keep praying for him. "Putting love into the world comes back 3xs as much… thankful for everyone who has reached out and prayed. This will make me stronger on the road to recovery, keep praying for me!" Hamlin tweeted.
He also said that the love he has felt over the last few days is extremely real and preached to everyone to come together and pray, irrespective of their race and religion. "The love is felt, & extremely real. No matter race or religion everybody coming together in prayer!," he tweeted.
Related: Jane Fonda had a fangirl moment meeting Tom Brady, says her 'knees gave away' when she met the football superstar
Is Damar Hamlin out of danger?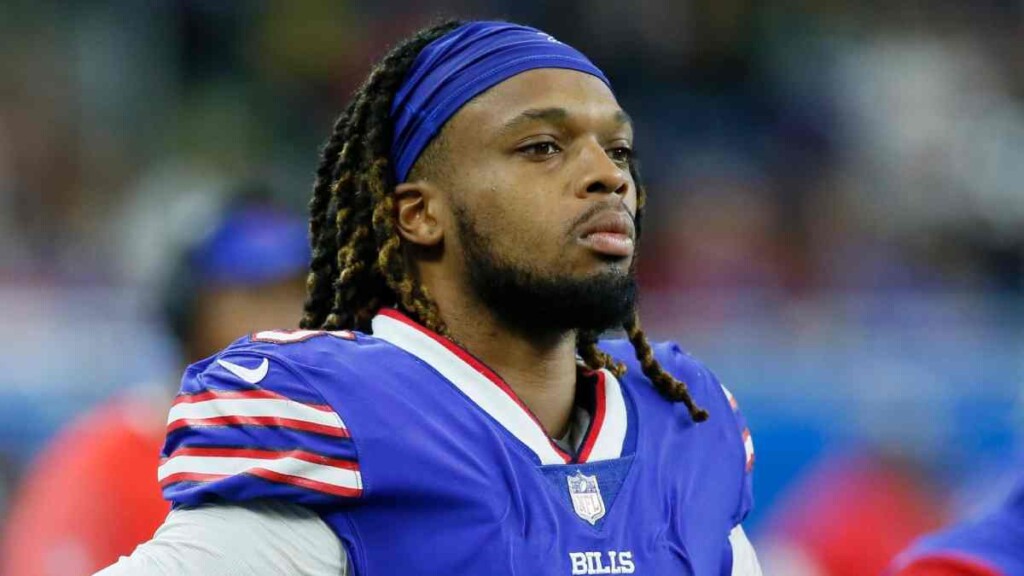 Damar Hamlin is finally speaking with the world and is showing massive signs of improvement, but he still is in 'critical' condition. According to the physicians, he doesn't need supported oxygen anymore. He continues to breathe on his own and his neurological function is excellent, but because of the seriousness of the impact, it will take time for him to recover completely.
He was brought back to life twice, so naturally, it will take him months to lead a normal life and nothing about his return to the football field can be said at this moment. Having said that, the Bills are looking after him 24/7 and he is expected to recover safely.
As for the Bills, they have clinched the AFC East but won't be the top seed in the AFC. They will have to play the wildcard round after the Kansas City Chiefs owned the No.1 seed after beating the Raiders in Week 18.
Related: Watch: Chiefs embarrass the Raiders with the most DISRESPECTFUL "Ring-Around-The-Rosie" trick play
Related: "Crying tears of joy" – AFC South champions Jacksonville Jaguars get APPLAUDED on social media for astounding turnaround to their season