DeAndre Hopkins' future is the most heated topic currently debated in all of the National Football League. The 30-year-old wide receiver is now a free agent, after deciding to end his three-year contract with the franchise.
Hopkins is one of the better receivers in the NFL available this offseason that franchises can aim for and a number of teams have already come into the discussion multiple times. Hopkins, on the other hand, is looking for a contract that will be in accordance with the present wide receiver, one which has seen a huge inflation in contracts over the past season.
While Hopkins has openly said that he wants to go to a franchise with stable management, after his release from the Arizona Cardinals, nothing has been confirmed yet. However, if there's one team that DeAndre Hopkins doesn't want to play for cometh the next season, are the Dallas Cowboys.
Read Further: "All three Chargers fans," Raiders owner Mark David brutally MOCKS the Los Angeles team while opposing the flex schedule for Thursday Night Football
DeAndre Hopkins does not want to play with Dak Prescott at the Dallas Cowboys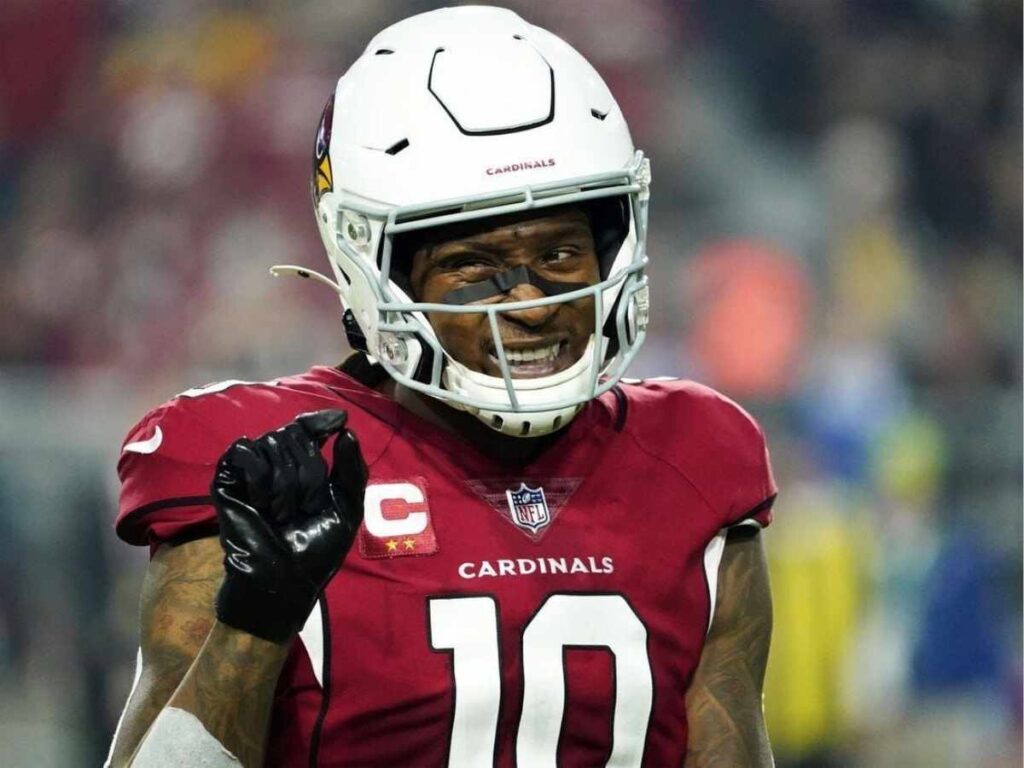 This extraordinary piece of information came to light, as Hopkins made his stance absolutely clear as to whether he wanted to play with Cowboys quarterback Dak Prescott. In the recent episode of the "I Am Athlete" podcast, Hopkins shook his head vigorously when asked about the prospect of playing with Prescott next season.
"No thank you," Hopkins said and fans have also developed the theory that Hopkins was being disrespectful to the Cowboys. However, it is not that the Cowboys are in genuine need of a receiver right now, after they brought in Brandin Cooks, alongside the presence of CeeDee Lamb and Michael Gallup.
Hopkins was the best receiver for the Cardinals last season even after missing the first six games of the season after violating the performance-enhancing drug policy. He was the franchise's best in terms of receiving yards with a total of 717 yards.
After DeAndre Hopkins' reaction to Dak Prescott, Cowboys executive Stephen Ross shunted down the idea ultimately saying that they are pleased with their receiving group and won't rope in a new free agent. "He's not on this team right now," Jones said, via Clarence E. Hill, Jr. of the Fort Worth Star-Telegram. "We went down the road with [Brandin] Cooks. We're very comfortable with Cooks. We're pleased with our receiving group."
In case you missed it!