Nick Sirianni has done a fabulous job of coaching the Philadelphia Eagles this season. During his first year of coaching the Eagles last year, he fired most of Doug Pederson's staff but kept offensive line coach Jeff Stoutland. He brought in a young coaching coach, most notably defensive coordinator Jonathan Gannon, and offensive coordinator Shane Steichen.
The Eagles went 9-8 last season and advanced to the playoffs but were handed defeat by the Tampa Bay Buccaneers in the wild-card round. This year, Sirianni made a great comeback and led the Eagles to the No.1 seed in the NFC and now the Super Bowl. Both offense and defense were ranked Top 3 this season.
His exceptional run in the 2022 season has made him a finalist for the AP Coach of the Year Award. He now stands face to face with Chiefs head coach Andy Reid, who cut him when he joined the team back in 2012. Sirianni was tenured with Kansas City from 2009 until Reid was brought to him. Nick served as the Offensive quality control coach, assistant quarterbacks coach, and wide receivers coach during his time with the Chiefs.
Related: Andy Reid Net Worth, NFL Contract, Endorsements, Wife, House, and more
C. J. Gardner-Johnson says Nick Sirianni is like a brother to him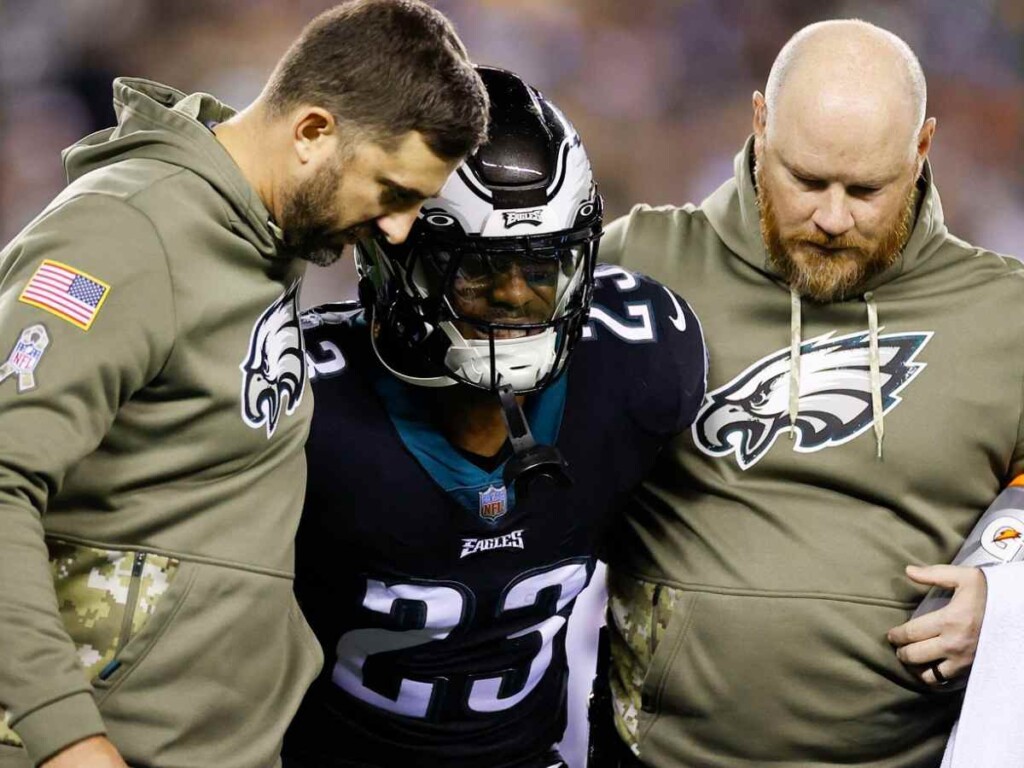 The 2022 Eagles are a formidable unit with great players on all three fronts. This has led some skeptics to believe that there was zero contribution from head coach Nick Sirianni in making them a titan. Among these skeptics is New York Giants' safety Julian Love, who is of the opinion that it was solely the players that helped the team reach the Super Bowl.
Julian Love appeared recently on the NFL Network and shared his thoughts about the Eagles' team and their head coach. Love was asked about Sirianni and his celebration when Philadelphia had a blowout win against the Giants in the divisional playoffs. "I don't like it," he said. "I don't like it at all. I mean, he's in for a free ride right now. You guys can coach this team."
Julian's 'in for a free ride' did not sit well with Eagles players and especially with safety C. J. Gardner-Johnson, who gave Love a piece of his mind during Super Bowl Media Day. "Tell him to pick his face mask off the dirt," C. J. Gardner-Johnson said. "He's got a captain badge, but what is he a captain of? Ain't no leadership over there. If that's the case, y'all would be where we're at." The 25-year-old safety also said that Nick Sirianni is like a 'brother' and 'mentor' to him.
The Eagles roster is really protective of each other and won't back down from defending them. Let's hope for Philly fans that the O-line defends Jalen Hurts the same way against the Chiefs' dangerous run defense. Super Bowl LVII will be an action-packed game with two titans fighting it out on the field to win the coveted Lombardi Trophy.
Do follow us on: Facebook | Instagram | Twitter
Related: Patrick Mahomes believes the Chiefs 'lost an all-time great receiver' in Tyreek Hill ahead of Super Bowl LVII
Related: WATCH: Brothers Travis Kelce and Jason Kelce light up the Super Bowl LVII Opening Night ahead of historical game between the Eagles and Chiefs