Gisele Bundchen and her husband Bucs Quarterback Tom Brady might be headed for a divorce after 13 years of marriage with the NFL power couple lawyering up amidst marital troubles and Gisele per the New York Post Page Six has been seen without her wedding ring..
Ever since the news of martial strife between the couple came out, the world has been obsessed with him being a 6 time Super Bowl Champion and her being an uber-successful supermodel. It all stemmed from Brady reversing his decision to retire within months to come back for a record 23rd season at the age of 45, something Gisele was not happy with. Now the whole saga has taken a new turn when reports of both parties hiring attorneys came out and Gisele ditched her wedding ring. This move has Twitter chirping about the implications.
Also Read: "Go to a pub and have a Guinness" Aaron Rodgers has a surprising REASON for wanting to go to London early
Gisele Bundchen might join Eli Manning and Nick Foles on the exclusive list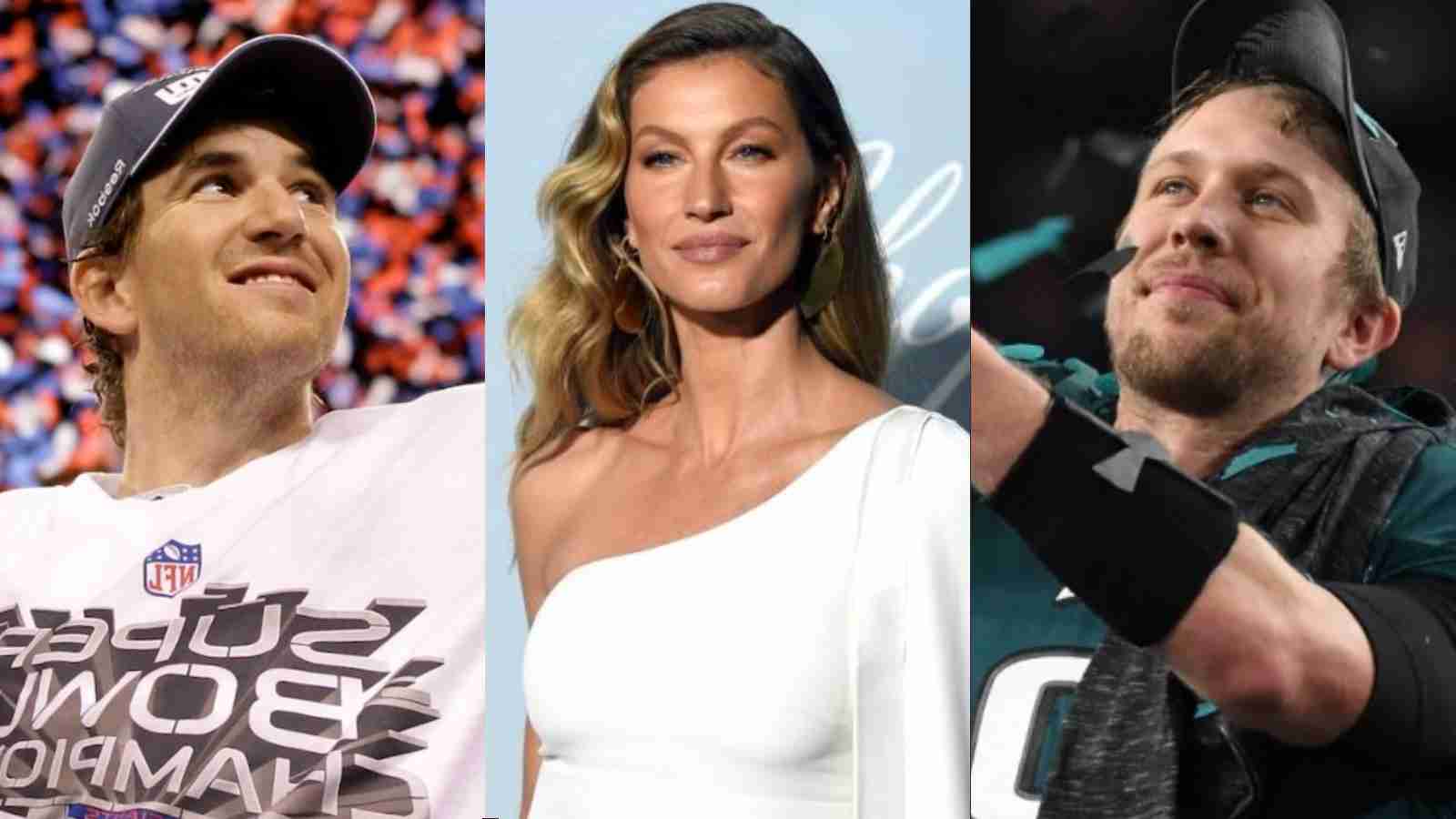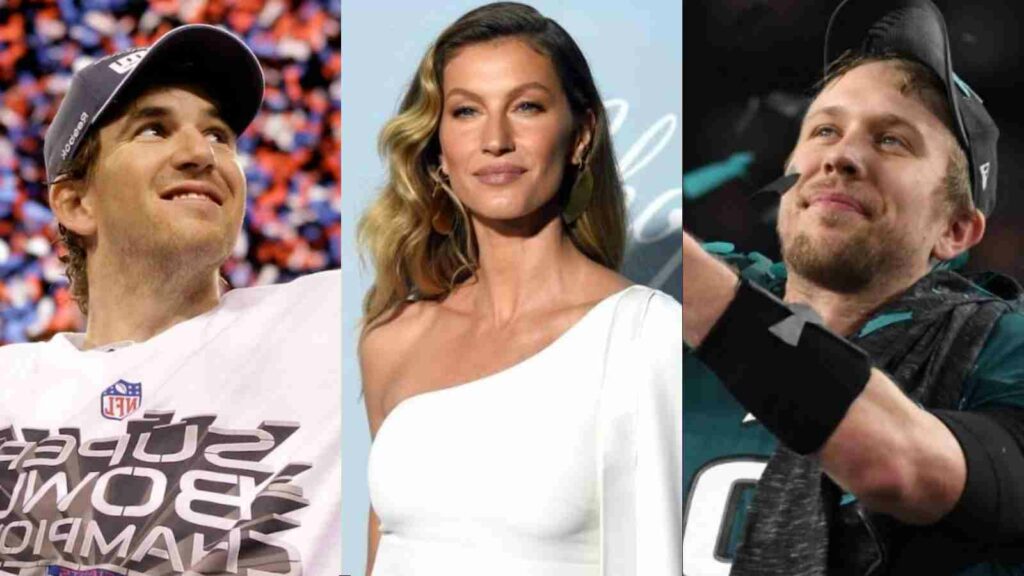 The news of attorneys being employed had been broken and within hours it was trending. Not surprisingly Twitterverse decided to have some fun with it at the expense of Gisele and Tom with Gisele being touted as the newest member of a very exclusive and elite club comprising Superbowl Champions New York Giants legend Eli Manning and the now New York Jet and former Philadelphia Eagle Nick Foles. For those who don't know Manning and Foles are the only QBs to defeat Tom Brady in the SuperBowl and take away a possible ring from him.
Many across the microblogging platform drew comparisons between Manning, Flacco, and Bundchen-
Manning did it twice while Foles and his Philadelphia Eagles pulled off an almost miracle win to upset Tom Brady and his Patriots. Brady and Bundchen who are parents to 3 kids, 1 from Tom's previous relationship are on the path to a divorce that will involve a significant sum of money considering the individual success of both and the heat will turn up for both as the matter progresses.
The plot is thickening and with Brady leading the Tampa Bay Buccaneers in hopes of another ring, his marital ring being taken away from him seems like a real possibility. Many of their fans are hoping for a reconciliation the chances of which seem slim as of now.
Do follow us on: Google News | Facebook | Instagram | Twitter
Also Read: "Show me the money with no state income tax," Tyreek Hill chose the Dolphins trade over the Jets for this SHOCKING reason
Also Read: "Don't introduce drunk uncle to the Fam," Twitter Reacts to Odell Beckham Jr making a dramatic return to New York Giants