An injured Patrick Mahomes was enough to destroy the Cincinnati Bengals led by Joe Burrow who were unarguably one of the strongest teams this NFL season. That just speaks volumes about the class of this man who is undoubtedly the best quarterback in the league at the moment.
And as the Kansas City Chiefs will be taking on the Philadelphia Eagles in the Super Bowl LVII this weekend, they have the backing of Kevin Jonas who's a big fan of him. Jonas remains confident that Mahomes will be able to get fit ahead of the big game.
"Yeah!" Kevin Jonas said of Patrick Mahomes chances of recovery. "If there's one person who can heal faster than any human possible it's Pat Mahomes. He's a gamer. We know this about him. Same with the Eagles, though, they are tough. They're so good."
Read Further- "Time to drug test" – Social media rips apart Dan Orlovsky for including Patrick Mahomes and PURPOSELY snubbing the legendary Joe Montana in his list of Top 5 QBs of all time
Kevin Jonas set to sponsor two fans to get the Super Bowl experience of their lifetime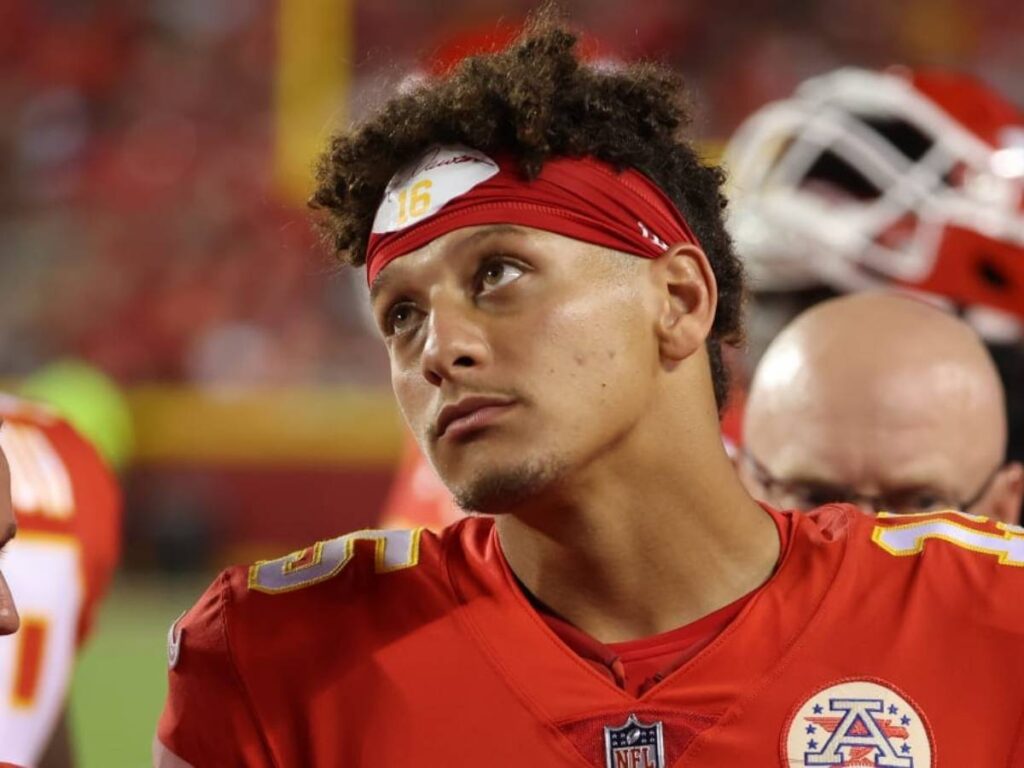 Kevin Jonas, while speaking in an interview with the Fox Network, said that his wife knew how big a football fan he was when they had a concert in California. While performing, they changed the timing of their show so that it matches the Super Bowl and they telecasted the game on their screens so they could enjoy it while performing.
He is a die-hard New York Giants fan, and it's obvious that he would want to watch this game as it was the Super Bowl XLII against the New England Patriots. Jonas is happy with the Giants' performance this season as they were able to make the playoffs.
"One of our favorite memories is that Super Bowl, you know the infamous catch on the helmet," Jonas said. "We had a concert that night in California and we had a show and we moved the time of the show to make it a matinée on Super Bowl Sunday so we can watch the game because of the Giants. And we turned our stage into screens and we had it as our football set up. So it was great. I think in that moment she knew how important it was to us."
Kevin Jonas has partnered up with Courtyard by Marriott to help two lucky fans experience the Super Bowl like never before. They will have to all the amenities at the State Farm Stadium in Glendale, Arizona, and will be able to view the Super Bowl preparations from way ahead.
"You know what the traffic is like, you know what the lines are like – they're not gonna have to deal with any of that," he said. "That is what made me smile. I was like 'Oh man, they have no idea how good they have it.'"
The Super Bowl LVII starts at 6:30 pm ET on the 12th of February 2023 in Arizona.
Do follow us on: Facebook | Instagram | Twitter
Explore Further: Bengals RB Joe Mixon slammed with an arrest warrant for pointing a gun at a woman in a BONE-CHILLING incident
Explore Further: 'Greatest witch hunt in history?' Shannon Sharpe takes a SALTY dig at Donald Trump for taking the 5th in the New York fraud deposition