Joe Burrow was one of the best QBs during the last season and even qualified for the AFC championship game. However, the Kansas City Chiefs got the better of them.
Currently, the Cincinnati Bengals QB is enjoying his retirement amidst signing a new massive deal with his team. Apart from being a stellar QB on the field Burrow also likes to give back to his community.
Recently, he organized a massive fundraiser at Coldstream County Club on Monday afternoon. The 26-year old organized a golf game with some pretty high-profile guests.
Bengals HC Zac Taylor was there to support his star QB while LSU HC Brian Kelly was also present there. Additionally, Burrow also invited ESPN commentator Kirk Herbstreit at the proceedings.
This was the inaugural fundraiser that the prolific QB has organized and it was a part of the Joe Burrow Foundation Golf Invitational. The proceedings from this event will go to all the families to struggle to make ends meet. It will also give them resources to address youth mental health and food insecurity.
The foundation has started a new initiative called the "From the Bayou to Greater Cincinnati: Let's Do Good." This new campaign will pit fans from Cincinnati against those in Louisiana, while all the proceedings to go the charity.
Related: Browns CB Greg Newsome II ROBBED at gunpoint for his vehicle days after RB Demetric Felton's car was stolen
Joe Burrow is currently negotiating a new contract with the Bengals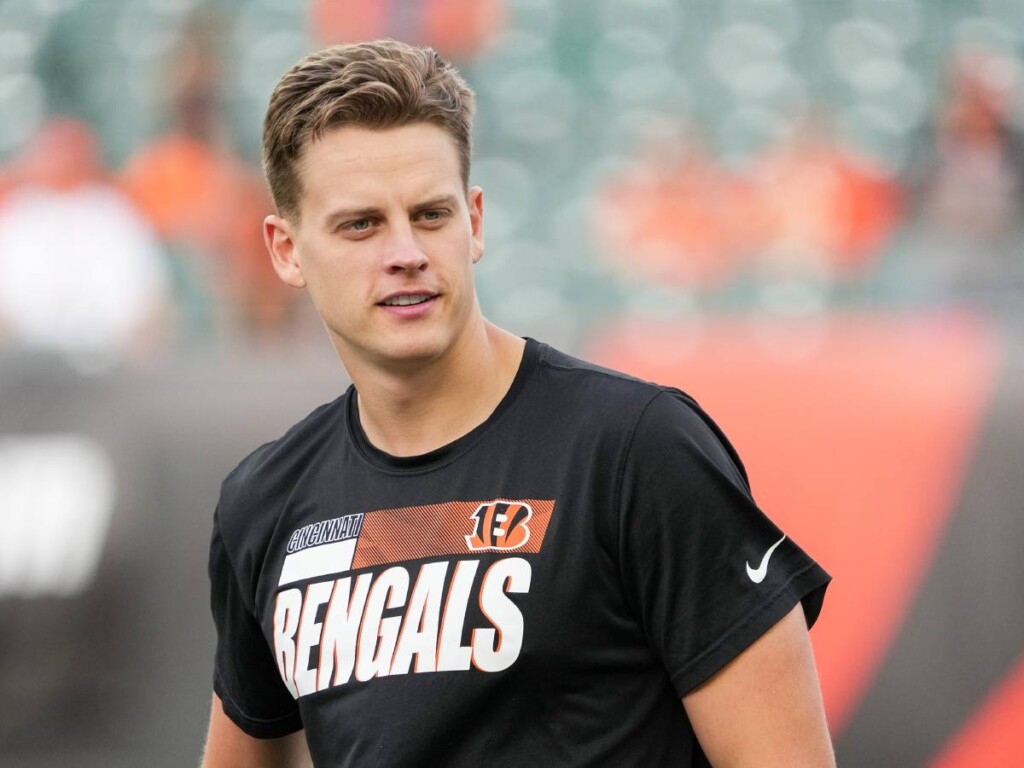 The Bengals have been revitalized ever since Joe Burrow was drafted by them. He led the Bengals to a Super Bowl a season ago, where they lost to the LA Rams. Additionally, last season, the Bengals had a great run but were knocked out by the Chiefs.
It is expected that Burrow will lead them to multiple Super Bowl finals and the Bengals are willing to pay him top dollar for that. Burrow's contract extension was on the cards since a long time. However, the 26-year old has finally spoken about it and is looking forward to it.
"I'm involved," Joe Burrow said regarding contract talks with the team. "It's in the works. It's not really something I like to play out in the media. That's just the way I think they want to do business, [how] I want to do business. We prefer to keep that between us."
It is expected that Joe Burrow will sign a lucrative deal that will make him one of the highest if not the highest paid player in the NFL. However, the QB has also favored towards taking a team-friendly deal.
In case you missed it: