The Aaron Rodgers era in Green Bay appears to have come to its inevitable end. This season was far from a good one for the team and considering how it concluded, there is no reason for the QB to remain optimistic about staying there and ending his career. The next destination for Rodgers appears to be the New York Jets, however, it has yet to be official as Green Bay is yet to trade him.
The last couple of seasons has been nothing short of dramatic for Aaron as his relationship with the Green Bay Packers front office has not been the best. His behavior has been criticized by analysts and veterans alike. Aaron Rodgers went from being a savior for fans of the Packers to a man whose name they no longer wish to hear. The looming uncertainty of his coming back to the team irked fans greatly.
While this marks a new beginning for the Packers, they do lose a great quarterback who brought home a Super Bowl. Jordan Love will now be replacing him as QB1. Iconic rapper Lil Wayne, who is a longtime Packers fan is not losing sleep over the news of Aaron's departure. He is rather relieved over the possibility of having a fresh start from the next season.
Related: "They need a No.1 WR," Nick Wright URGES the Chiefs to sign Odell Beckham Jr. to take the load off 'aging' Travis Kelce
Lil Wayne criticizes Aaron Rodgers and compares him to his predecessor Brett Favre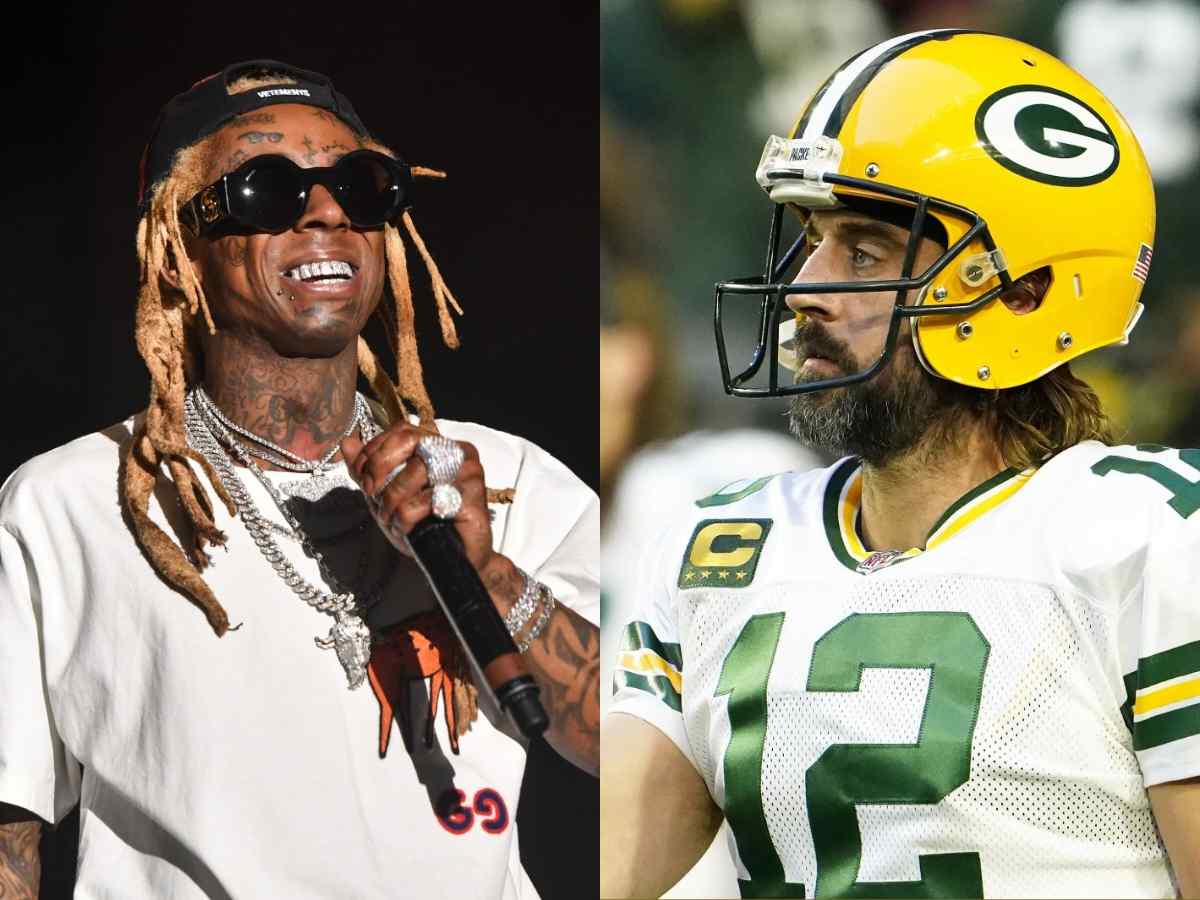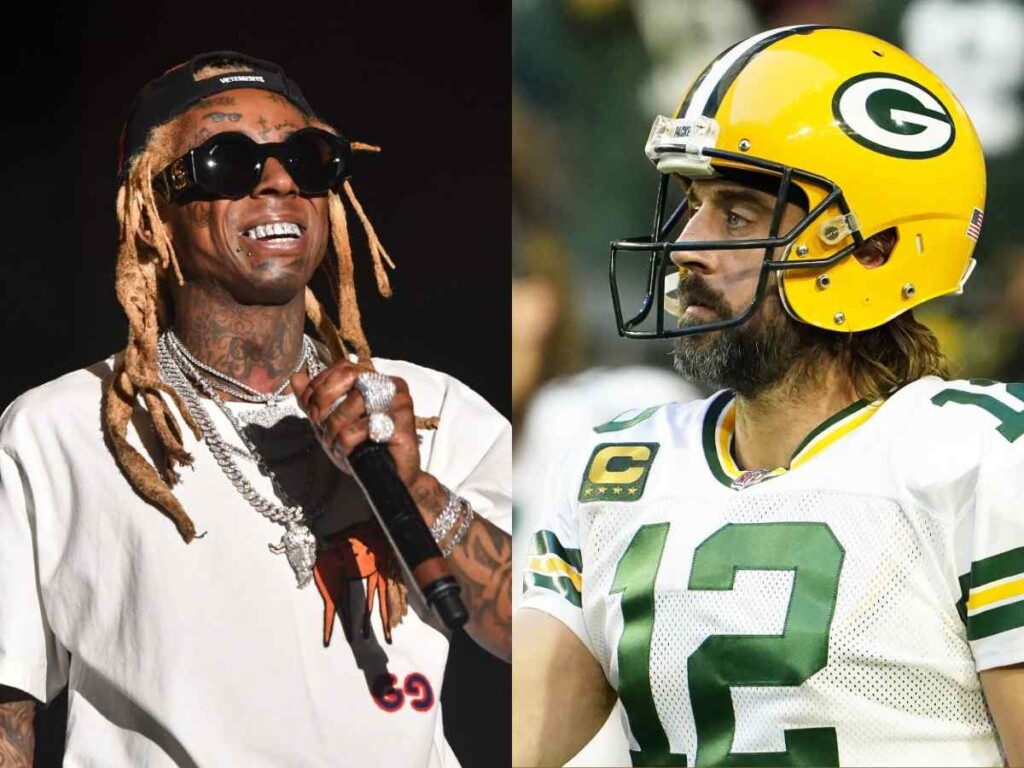 Lil Wayne appeared on The Cari Champion Show on Wednesday where he gave his unfiltered opinion on Aaron Rodgers. Wayne called Aaron out over his mindset, "It wasn't about winning anymore." Rodgers won the MVP award twice in the last 3 years but from the perspective of leading a team, it appeared as though he had checked out. The departure of his go-to wideout Davante Adams was the final straw for the QB as he barely had any reliable receivers to throw the ball to this season.
Wayne compared Rodgers to his predecessor and stated, "He literally turned into Brett Favre." That is not a name an individual would probably wish to be compared with. Brett Favre also went to the packers after his stint with the Packers ended and Aaron Rodgers stepped into his shoes. So the similarities between the two are rather stark.
Weezy continued, "You turned right into Brett, man. You wasn't embracing the other guys. You sure didn't embrace Jordan Love. You had a problem embracing the new receivers." To add some context, Aaron Rodgers has always been vocal about how his predecessor Favre who was supposed to be his mentor when he arrived as a rookie in the NFL showed complete disregard for him and barely helped him figure plays out. Favre did not view it as his duty to help the rookie QB learn and left it all to Aaron to figure things out for himself.
Aaron Rodgers has been critical of that in the past, however, Lil Wayne believes that is exactly how the QB has behaved with the Packers' QB Jordan Love who was drafted in the first round of the 2020 draft. Wayne did not approve of how Aaron has not done his best trying to blend in and build chemistry on and off the field with the young wideouts on the team.
Aaron appeared to be impatient and he wants to play on a team with the potential to reap immediate rewards. He was not interested in staying on a team with wideouts who are talented but need some time to truly reach an elite level. To put it simply, he knows that he is at the end of his career and believes he has a better shot at winning elsewhere. Lil Wayne and the rest of Packer nation have no remorse for losing their longtime QB as they now look forward to getting a fresh start under Jordan Love.
Do follow us on: Facebook | Instagram | Twitter
Related: "I thought I was going to the Raiders" Lions legend Calvin Johnson surprisingly reveals Detroit was never his No. 1 destination in the 2007 NFL Draft
Related: Tom Brady puts his money to work as legendary QB buys a minority stake in the Las Vegas Ace