Dak Prescott and the Dallas Cowboys had a disappointing end to their season following a heartbreaking 19-12 loss against the San Francisco 49ers in the divisional game on Sunday. After the loss, the fans demanded the Cowboys to move on from their franchise quarterback Dak Prescott due to his hideous 2 interceptions outing in a decisive game.
In fact, the fans demanded Jerry Jones to move on from lots of players and coaches, including their head coach Mike McCarthy and RB Ezekiel Elliott. However, it seems like McCarthy's job is not in jeopardy since he revealed that the Cowboys owner and general manager Jerry Jones told him that he wants McCarthy to coach the Cowboys for as long as their legendary coach Tom Landry did. McCarthy has been an HC of the Cowboys for three years, he still has to continue that for 26 more years to match Landry's longevity.
Furthermore, RB Ezekiel Elliott said he's willing to restructure his contract to stay with the self-proclaimed "America's team" and Dak Prescott's expensive contract protects him from getting traded or getting cut. So it seems like the Cowboys might reload and just run it back with the same crew for the next season. However, NBC analyst Rich Eisen suggests the Dallas-based football team to redo everything.
Related: "Winning is expected," Joe Burrow displays killer mindset ahead of the much-awaited Chiefs-Bengals AFC Championship game
Rich Eisen suggests the Cowboys to move on from Dak Prescott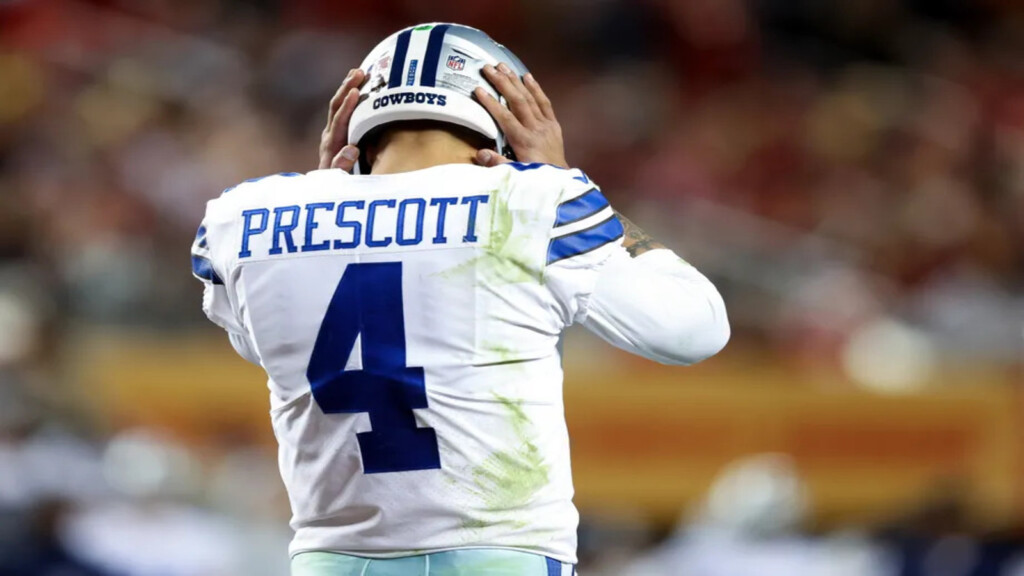 While speaking on his The Rich Eisen Show with senior NFL reporter Albert Breer, Eisen suggested the Cowboys to look at Tom Brady and Sean Payton for their team to achieve quick success.
"If Jerry really wants to blow it up, the opportunity to blow it up, which he doesn't like to do," said Eisen. "But, but I mean the quarterback is there in Brady if he really wants to blow that up and the… the coach is there in Sean Payton if he wants to blow that up."
"He could just totally redo everything, blow it up and deal with the aftermath, you know in 2025,26,27 with Sean Payton getting another new quarterback at some point," said Eisen about the Cowboys team situation.
Nevertheless, the Cowboys are certainly in win-now mode and will look to strike the iron while it's hot and win the Super Bowl with the defense they got now. Furthermore, it'd be very tough to find a team that'd be willing to take Dak's expensive contract so they would more than likely keep him and build their offense around him in hopes of getting to the big dance in the near future.
Do follow us on: Facebook | Instagram | Twitter
Related: "Arod a jerk" – NFL Twitter has mixed reactions about the Packers QB Aaron Rodgers never hanging out with his rookie WR Romeo Doubs
Related: "From the heart," Damar Hamlin addresses the public for the first time since his cardiac arrest, shows his gratitude in a heartfelt video