The Dallas Cowboys bizarrely suffered a tragic loss against the Brock Purdy-led San Francisco 49ers in their divisional-round matchup on Sunday. This is the second year in a row that they've lost against the Niners in the playoffs. Furthermore, their head coach Mike McCarthy came under massive scrutiny for his final play call with just one offensive lineman and that too a running back Ezekiel Elliott posing as a center.
After the loss, many people started to speculate that the Cowboys might move on from their third-year head coach McCarthy following the playoffs fiasco. In fact, many experts around the league believed McCarthy's job was in jeopardy even before their first playoff game against the Tampa Bay Buccaneers. However, Cowboys QB Dak Prescott put a stop to that rumor by saying it's comical to think that Mike's job was ever in jeopardy because of his track record with the team.
Nevertheless, Cowboys fans on social media started to call for McCarthy's firing after his idiotic play-calling during the final minute of their decisive game against the Niners on Sunday. But, it looks like McCarthy won't be fired anytime soon since the Cowboys owner Jerry Jones has told him that he wants Mike to coach his football team as long as the legendary HC Tom Landry did. For context, Landry coached the Cowboys for 29 consecutive seasons.
Landry coached the Cowboys from 1960 to 1988 and helped them win 20 playoff games, including 5 NFC Championships and two Super Bowl Championships. He also helped them to win 13 division titles.
Related: "It has to be baseball," Legendary NFL player Bo Jackson sees more growth potential in the MLB over football
Social media roasts Cowboys owner Jerry Jones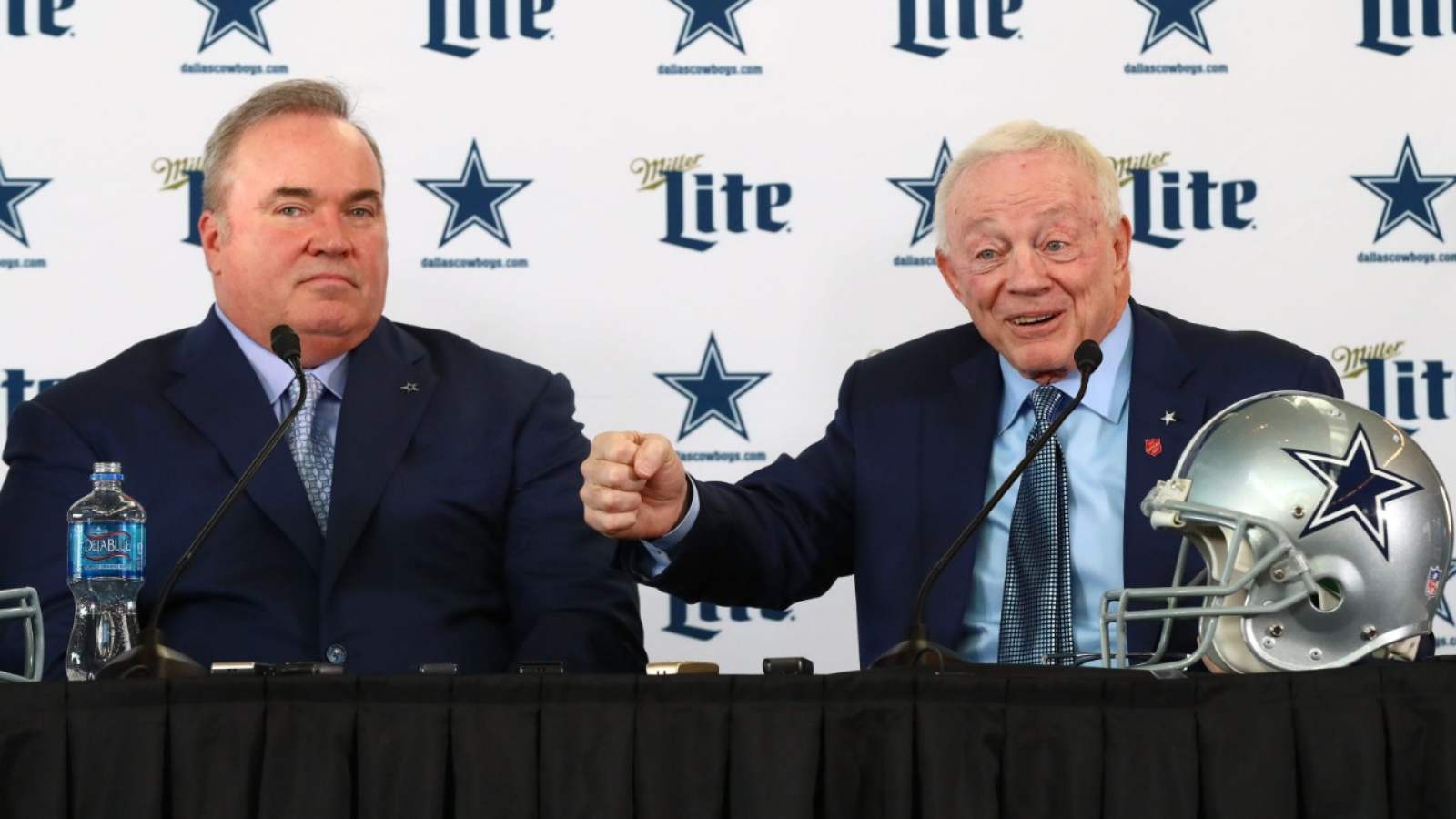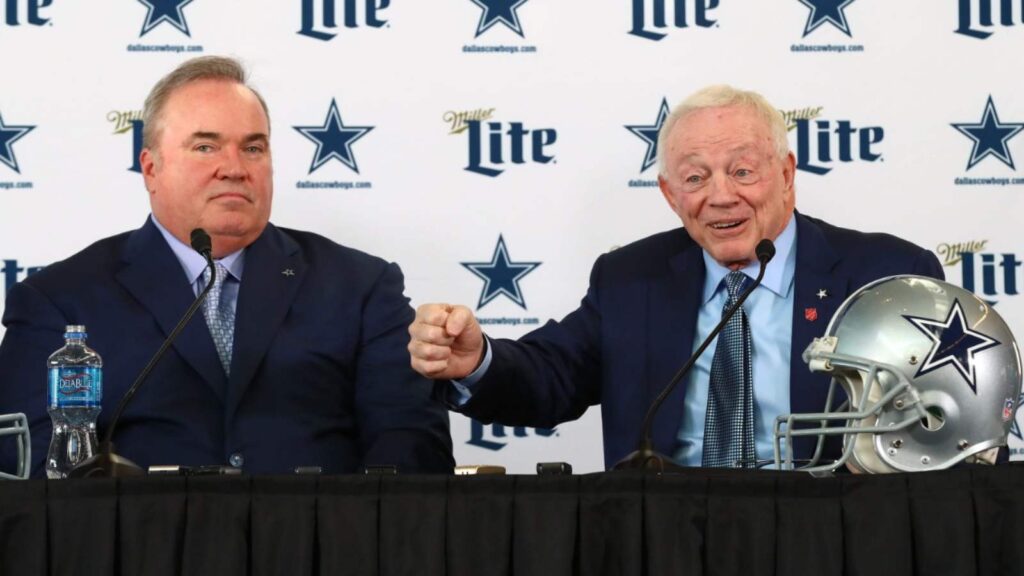 The Cowboys head coach Mike McCarthy recently revealed in a press conference that team owner and general manager Jerry Jones wants him to be the head coach of self-proclaimed America's team as long as Tom Landry.
"As far as my relationship with Jerry, just using his words, we're in an excellent spot," McCarthy said in a news conference Thursday. "The partnership that we have, he's excited about. He told me a number of times this week that he wants me to coach here as long as coach Landry did. And I said, 'OK, that's a long time.' I feel really good about our relationship. I think our ability to discuss and disagree we do a good job of that, and I think that's important."
NFL fans on social media did not like Jerry Jones comparing the third-year Cowboys coach to a legendary head coach who brought them two Championship rings. However, they might've forgotten the fact that it took six seasons for Landry to register a winning season with the Dallas-based franchise. Also, as soon as Jones bought the team, one of the first things he did was fire Landry. So some people believe that Jones implied McCarthy's time with the Cowboys is running out.
Nevertheless, Jerry Jones and the Cowboys will be now focused on helping Mike McCarthy to win a Super Bowl ring for their team by putting some pieces around their franchise QB Dak Prescott in the upcoming NFL off-season.
Do follow us on Facebook | Instagram | Twitter
Related: Veronika Rajek shares heartfelt story of her struggles online before her rumored links with Tom Brady
Related: "Jalen Hurts is not a superstar," NFL analyst Bart Scott makes a HUGE claim about NFL's QB situation ahead of the two championship games