On February 1, 2023, Tom Brady broke the hearts of millions of fans around the world who loved watching him play as he announced his second and final retirement. In a video he shared on Instagram, the 7x Super Bowl champion said, "I'll get to the point right away, I'm retiring." He thanked his family, friends, teammates, and competitors as well.
Rob Gronkowski, a teammate and longtime friend of Brady, shared a beautiful message congratulating him on a legendary career. His tweet read that since he wrote a long message last year, he won't be doing it again. "You're a legend and you always will be, my friend," he added.
Their brotherhood of these two football icons is well known to everyone in the league, and it is as strong off the field as it is on the field. One of the reasons why these two bonded so well together was because of their hunger for success and "determination and consistency" as Gronk shared with PEOPLE in 10's Makho Ndlovu.
Related: Peyton Manning discloses his 'vital' advice for Eagles QB Jalen Hurts ahead of his first Super Bowl game to counter Patrick Mahomes
Rob Gronkowski shares a unique bond with Tom Brady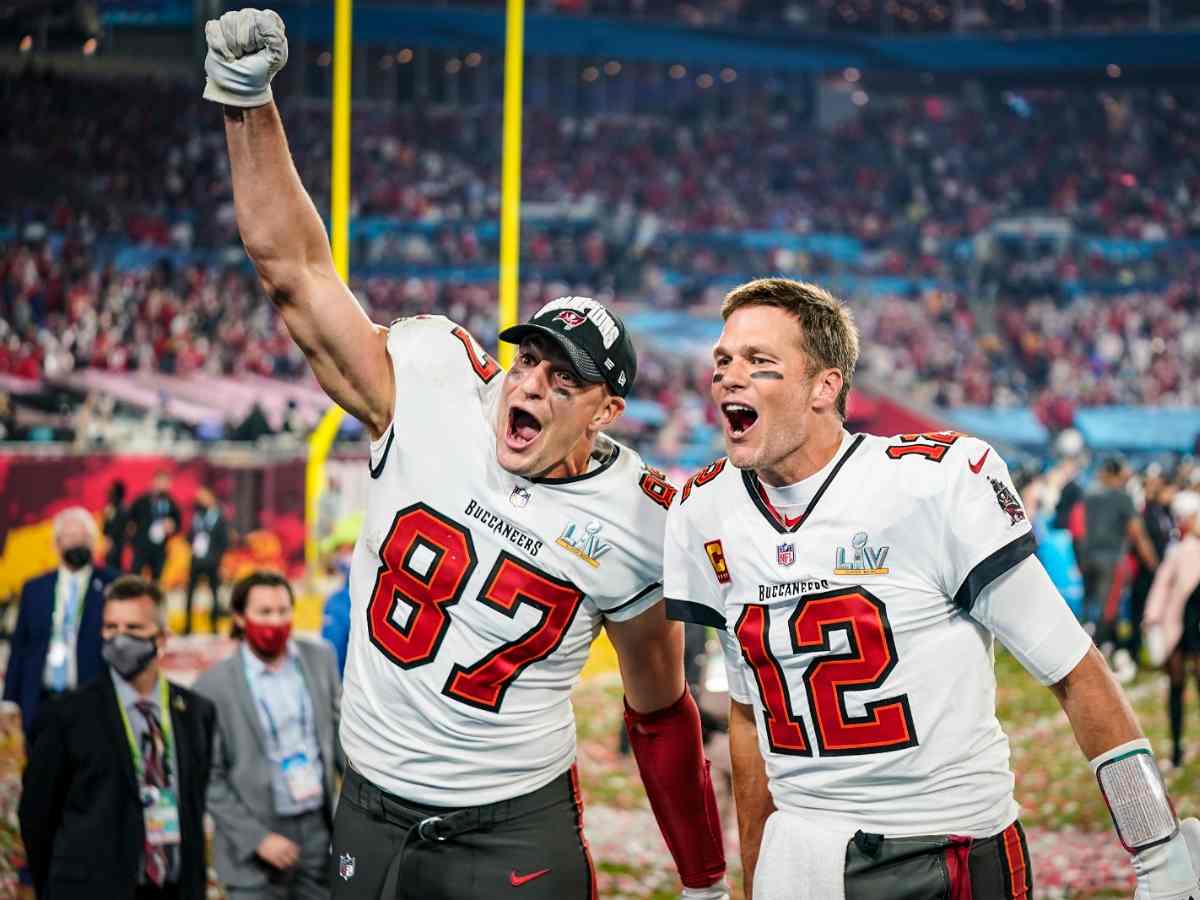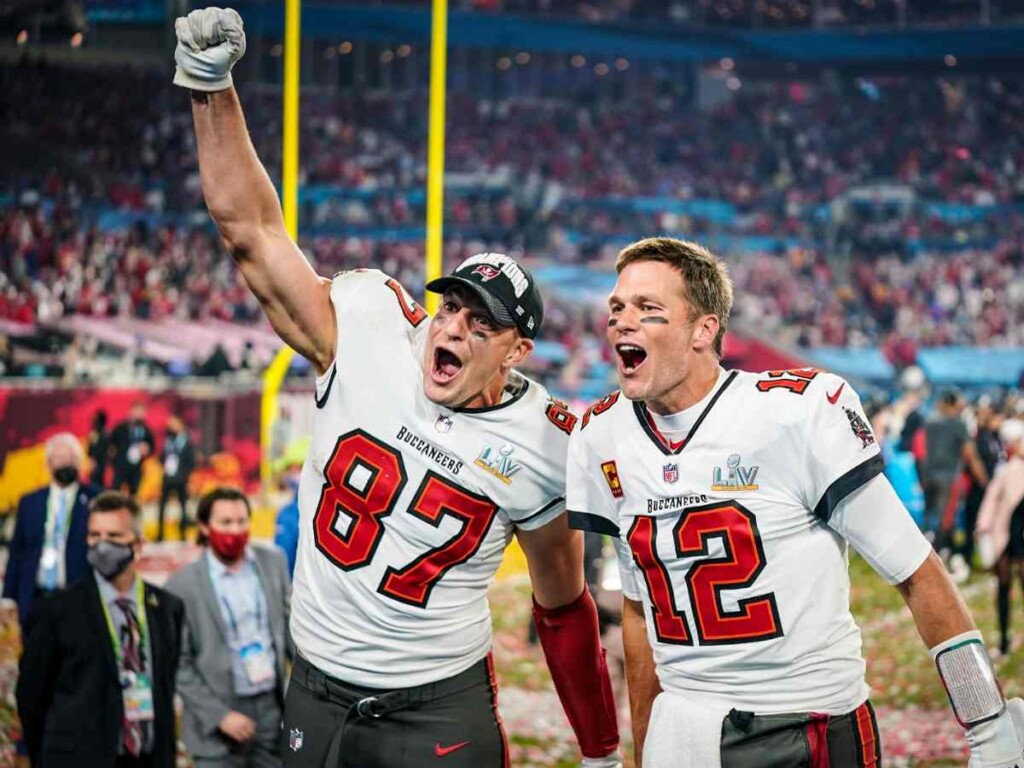 While reminiscing about his good old football days to Makho Ndlovu, Rob Gronkowski talked about his relationship with Tom Brady. "Then off the field, just our chemistry off the field with our interviews, so my last two years of football. We had the Tom Brady and Gronk Show that we did with the Buccaneers," Gronk said. He added that the show was a way to bring forth their personalities to the fans and a great time for both of them to test the bounds of their friendship as well.
The 4x Super Bowl-winning tight end also shared a funny tidbit about the time he pulled a prank on the greatest quarterback of all time that made him urinate himself in his bed. "There was April Fool's Day, and I pulled a trick on him. I put his hand in the water while he was sleeping, and it made him pee the bed," Gronkowski added. The 33-year-old claims that he pulled this prank some six or seven years ago back when they were together in New England.
Gronkowski said that Tom Brady was a good sport about the whole 'peeing in the bed' thing. "Yeah, he is. Sometimes he's not, but the majority of the time, he's a good sport about it," he added.
How deep their friendship really is was pretty evident back in 2020 when the Patriots were going to trade Gronkowski to the Detroit Lions after Tom Brady went to Tampa Bay. Gronk immediately retired and only came back when Brady asked him to return for one more year and join him as a Buccaneer. The two went on to win Super Bowl LV, where the future Hall of Fame tight end scored two touchdowns.
Brady-Gronk was a really great duo that ruled for almost 11 years and it'll be sad to not see them together on the field anymore. Let's hope that he continues to reveal more such embarrassing stories of their time together in the league.
Do follow us on: Facebook | Instagram | Twitter
Related: Patrick Mahomes reacts to scripting history with Eagles' Jalen Hurts by becoming the first Black QBs ever in the Super Bowl finals
Related: Cardinals WR Marquise "Hollywood" Brown pleads GUILTY in criminal speeding cases and faces up to 1-year probation as punishment