ESPN analyst and former NFL safety Ryan Clark has expressed his fury over the newly released footage of the cops brutally beating Tyre Nichols which resulted in his death. Three weeks ago, Nichols was beaten by the Memphis police badly when he tried to flee on foot after being stopped for reckless driving. The beating was so severe that he remained 'critical' for a couple of days before taking his last breath.
According to the officials, the police had two confrontations with Nichols on the night of the beat-down. They stopped him for reckless driving and while approaching him, he tried to flee on foot after which the cops were forced to use force. The second confrontation occurred when the cops tried to arrest him and this is when things started to heat up. The cops started beating him mercilessly and the heated situation got out of control.
Ex-NFL star Ryan Clark took to social media to condemn this incident and slammed the cops for the whole situation. He called this police brutality 'disgusting' and said that the cops were beating Nichols without any reason and demanded strict legal actions against every cop involved in this fiasco. He also called out the abuse of power by the police officers.
"This is some disgusting sh*t!! Why? Clearly just beating this man because they can. Scumbags bro!! No reason at all for this. Prosecute their azzes! The whole of em," Clark tweeted.
Explore further: "He will do a GOD AWFUL job," Stephen A. Smith launches scathing attack on Jets' hiring of Nathaniel Hackett as new OC
NFL fans demand justice for Tyre Nichols' horrific death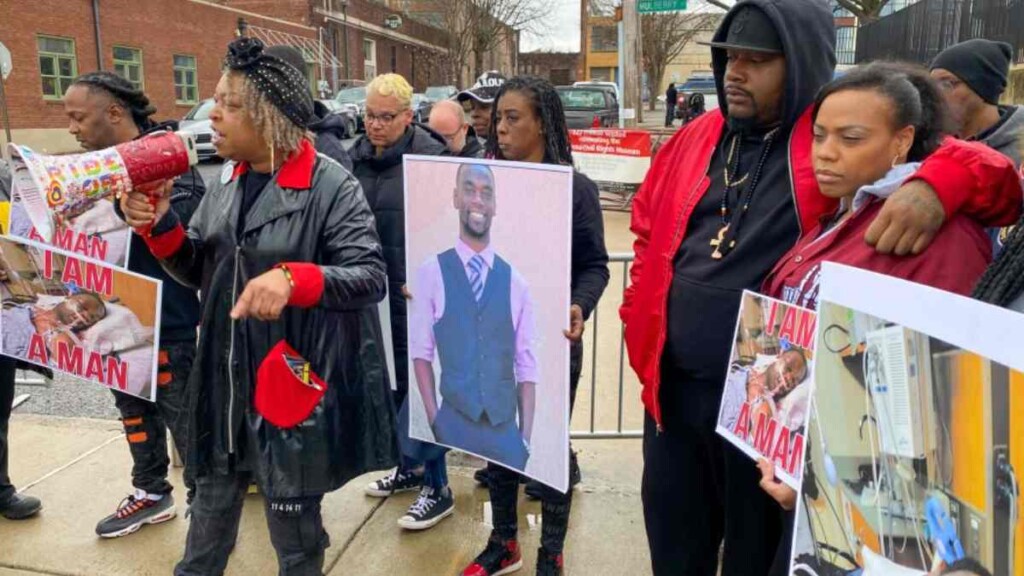 Fans NFL rallied with Clark on social media demanding justice for this 'unjust' incident. They were adamant that this is no normal death but a brutal murder and wanted strict punishment for the cops involved with the incident. As of now, all the five cops involved in Nichols' death have been charged with second-degree murder.
Meanwhile, in the NFL world, the AFC and the NFC Championship games will be played this Sunday. The Philadelphia Eagles will host the San Francisco 49ers in the NFC Championship game while the the Kansas City Chiefs will host the Cincinnati Bengals in the AFC Championship game.
Explore further: "Real King sh*t"- NFL Twitter pays respect to Steve Wilks on being overlooked for Carolina Panthers' HC role amidst Frank Reich's appointment
Explore further: "Crazy they caught me," Chiefs TE Travis Kelce breaks silence on viral clip of wiping spit on Patrick Mahomes' jersey