Super Bowl LVII has made history as it is the first championship game ever to start two Black quarterbacks. This is a huge moment for African-American quarterbacks around the league and those that are yet to make their way to the league.
Players, pundits, and fans are extremely proud of Patrick Mahomes and Jalen Hurts for changing the narrative of Black quarterbacks around the league. Scouts have always stereotyped Black quarterbacks in the draft, which has hurt their chances of making it as an NFL signal-caller. The prime example is Lamar Jackson, who was asked to run wide receiver drills because of his athleticism.
Chicago Bears quarterback, Justin Fields, was pretty excited about Mahomes and Hurts making history as Black quarterbacks. "It's definitely a big moment for a lot of Black, young QBs coming up and having them inspire them and maybe they're saying to themselves: 'That could be me one day,'" Fields told CNN. "It's just awesome – having the first Super Bowl [with] two Black quarterbacks in is definitely a historic moment, for sure."
Related: "We're gonna paint Arizona RED and GOLD," Chiefs' heiress Gracie Hunt makes a 'bold' claim ahead of Super Bowl face-off against the Eagles
Jalen Hurts and Patrick Mahomes have increased the standards of an African American QB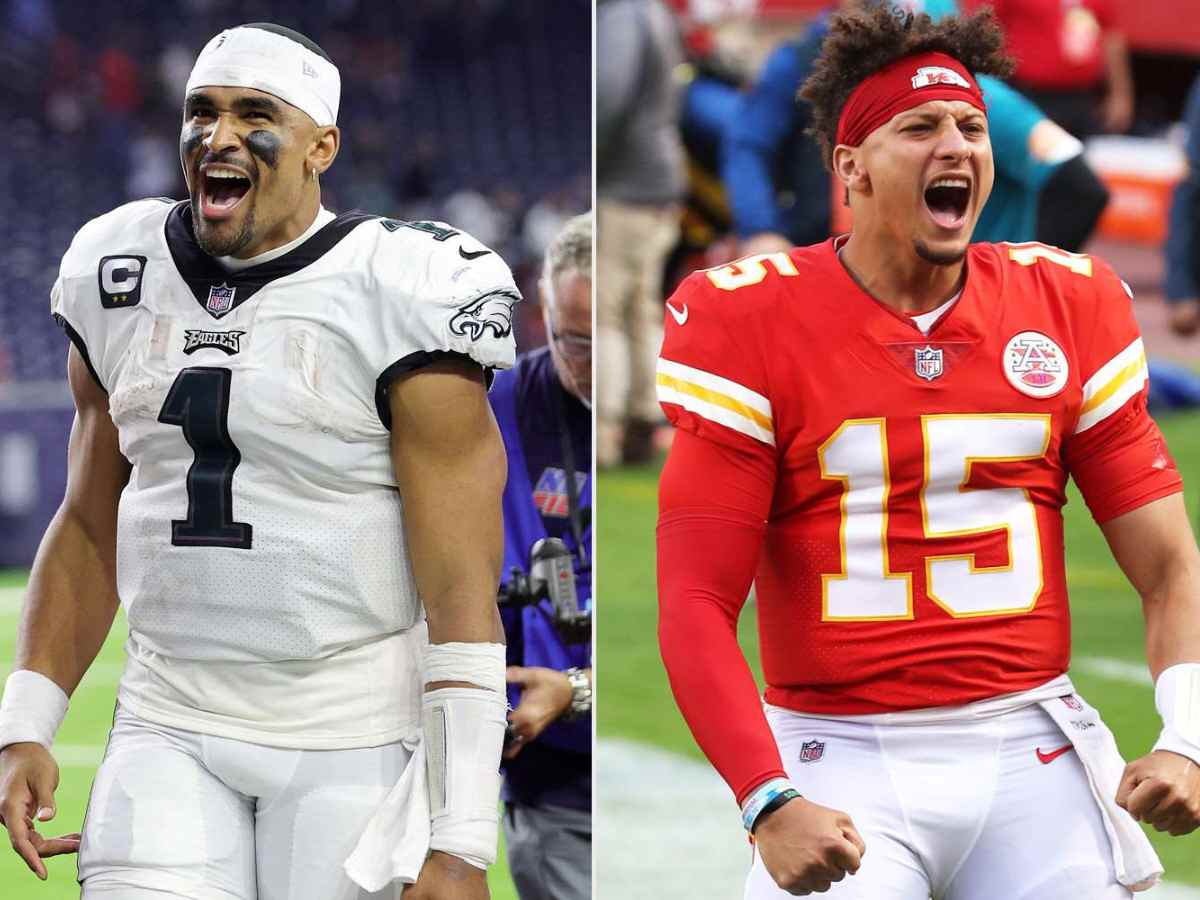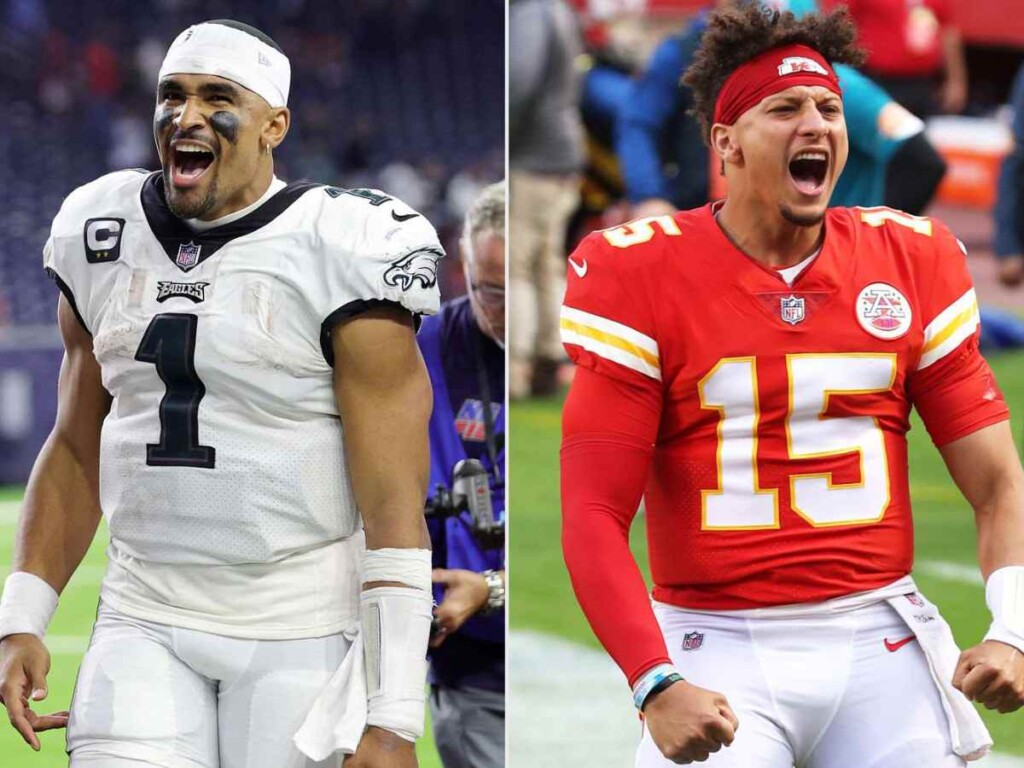 Undisputed co-host Shannon Sharpe agreed with Justin Field and how the Chiefs and the Eagles' signal-callers have drastically changed the way the league looks at African American QBs. "I agree with Justin Fields. It used to be the mentality of black QBs to extend the plays because they couldn't read defenses. They ran just because they didn't know what the hell was going on in the back end. They couldn't read coverage," Shannon said of the narrative about Black QBs earlier in the league on the recent episode of his show.
Shannon talked about how the dual-threat quarterbacks that came before Lamar Jackson and Justin Fields were either benched or moved to the wide receiver or secondary position because of their athleticism. He added that now White quarterbacks like Josh Allen and Joe Burrow also take off on their feet when there is no other option. The Hall of Fame tight end said that "It is a dinosaur" to quarterback like Peyton Manning or Tom Brady who were pocket passers and never used their body to dodge away from incoming pass rushers.
The defenses are getting more and more complex in the past few years and coverages have been more tight and precise, so it is imperative for a quarterback to have that ability to remove himself from harm's way and not risk injuries. "The things that they used to criticize Black QBs, now is an asset," Shannon said. Teams are now looking for quarterbacks that can think on their feet and make a run for that first down.
Not just their running abilities, Jalen Hurts and Patrick Mahomes have proven that their passing game is also on point. Both are known to make impossible throws, thread the needle in the endzone, and make those no-look passes. With Mahomes making his third Super Bowl appearance in five years, the team will be looking to hire an African American quarterback because it's a "copycat league" as Shannon put it and if they see one team achieving this level of greatness, then they too will follow suit.
In the end, it is a great moment for Black quarterbacks around the league and this Super Bowl will be one of the most entertaining ones. Let's see if second-year starter Hurts is able to rob Mahomes of his second Super Bowl ring or not.
Do follow us on: Facebook | Instagram | Twitter
Related: Jason Kelce boldly predicts Patrick Mahomes will be the future GOAT before facing him in Super Bowl LVII
Related: The jar of sand from Tom Brady's second retirement announcement spot is selling for a MASSIVE $99,000 on eBay