Philadelphia Eagles and Kansas City Chiefs are all set to face each other in Super Bowl LVII. Both teams are led by African-American quarterbacks, making it the first Super Bowl in history. Fans will also see brothers, Jason Kelce and Travis Kelce, face each other on different teams for the Lombardi Trophy.
The Kelce brothers have a podcast New Heights with Jason and Travis Kelce where they talk about the daily happening in the league. In their latest episode, they discussed them fighting each other in the Super Bowl and having their family members at State Farm Stadium. "Are mom and dad sitting on your sideline? Are they sitting on my sideline?" Jason asked Travis.
Travis replied that they only have a limited number of tickets and Jason is going to need them more because of his wife's family. "I'm also bringing Kylie's parents; I'm bringing the girls," Jason said. Jason's wife is 38 weeks pregnant and she will be accompanied by her OB-GYN at the Super Bowl. He also added that if the baby is born during the game, he will be certain that the Super Bowl is scripted.
Related: "Great team guys," Chiefs HC Andy Reid weighs up his former franchise Eagles' chances ahead of Super Bowl clash
Jason Kelce sees Patrick Mahomes' potential to be the next greatest QB in the league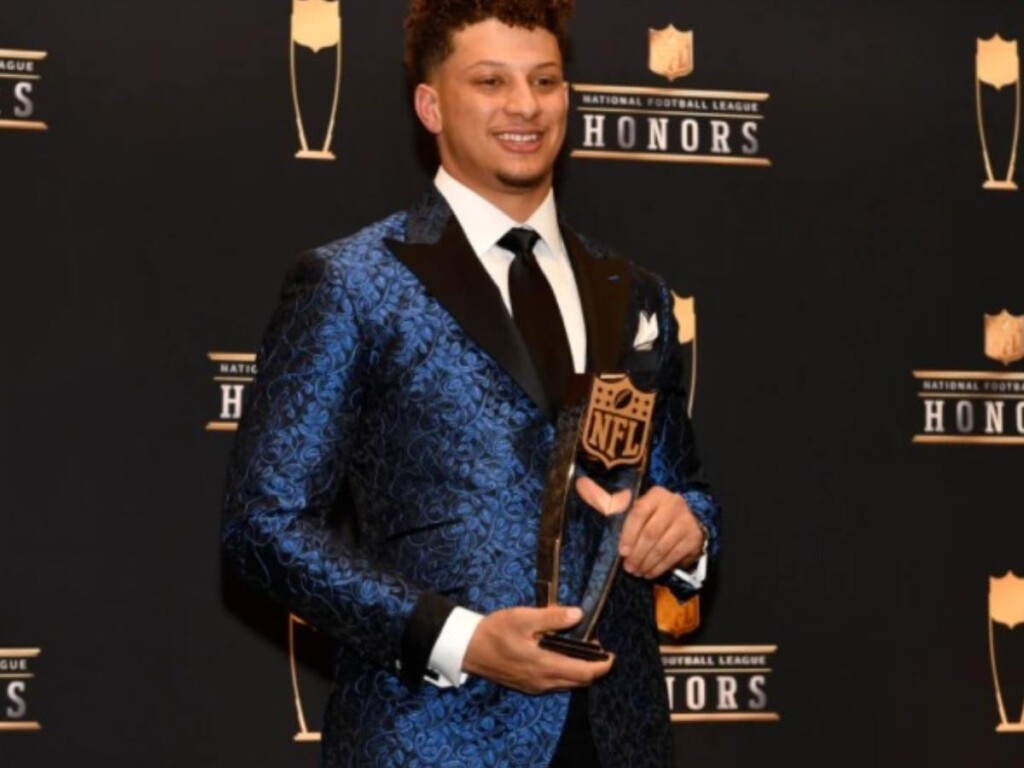 Jason Kelce, center for the Eagles, does recognize greatness when he sees it. While talking to Angelo Cataldi and the Morning Team about the World Championship game, he gave props to Chiefs quarterback Patrick Mahomes. "[Mahomes] is going to be one of the greatest of all time," he said. "If everybody does their job, he feels good against any team they face."
If Patrick Mahomes decides to retire right this moment without playing the Super Bowl, then he will still be a first-ballot Hall of Famer. During his five years as the signal-caller for Kansas City, he has led them to the AFC Championship game every year. He led the Chiefs to two back-to-back Super Bowls, winning one of them. He has a Super Bowl MVP, one league MVP, and will soon be crowned with his second MVP, 5x Pro Bowl selections, and 2x All-Pro.
There is very little doubt that there is no quarterback in the league of his caliber. This is the reason why Jason Kelce praised him and the Chiefs and believes that it is going to be a tough nut for the Eagles to crack. The 35-year-old won one Super Bowl in his career when the Eagles defeated Tom Brady and the New England Patriots in Super Bowl LII. Travis Kelce also has one Super Bowl ring to his name from when the Chiefs defeated the San Francisco 49ers in Super Bowl LIV.
The year's Super Bowl is going to be a high-scoring game with two great quarterbacks on either side with a much greater offense. Let's see which one of the Kelce brothers adds another Super Bowl ring to their collection. The only person to not lose Super Bowl LVII is their mother, Donna Kelce. She wins either way!
Do follow us on: Facebook | Instagram | Twitter
Related: Bengals WR Tee Higgins nonchalantly reacts to being traded off during the offseason due to salary cap issues
Related: Tom Brady blissfully jokes about watching his newly released movie '80 For Brady' multiple times following his retirement