Dak Prescott and the Dallas Cowboys defeated the Philadelphia Eagles 40-34 on Christmas Eve. Cowboys star receiver CeeDee Lamb had himself a game as he caught 10 passes for 120 yards and two touchdowns.
Cowboys fanatic and ESPN analyst Skip Bayless was pleased with his team's performance and went on to rave about how they could potentially be a Super Bowl team. Speaking on his show UNDISPUTED with Shannon Sharpe, Bayless and Sharpe surprisingly had the same take on the Cowboys. They both agreed Cowboys' performance on Saturday was a good one, but Skip however took it one step further by calling the Cowboys a potential Super Bowl team.
Skip Bayless started by giving props to the Eagles' backup quarterback Gardner Minshew for stepping up and playing a good game. He then continued by saying that his biggest takeaway from the game was that Dallas played their best game of the year. He believes that Dallas made a statement with this victory against a tough Eagles team. "Dallas made a deep playoff run statement," said Bayless about the Cowboys' performance against the Eagles.
Bayless also claimed that the Cowboys are a potential Super Bowl team because they have the firepower and legitimate star power in their team. In addition to this, he thinks the Cowboys can go into Philly and beat the Eagles if they have to in the NFC championship game.
The Dallas Cowboys, however, wouldn't be focusing on the NFC championship game this soon. They will be focusing on the Tennessee Titans, who they will be playing against in week 17 of the NFL regular season.
Also Read: "Let's settle this once and for all," Geno Smith claps back at Travis Kelce over their 'revenge game'
Can the Cowboys clinch NFC East?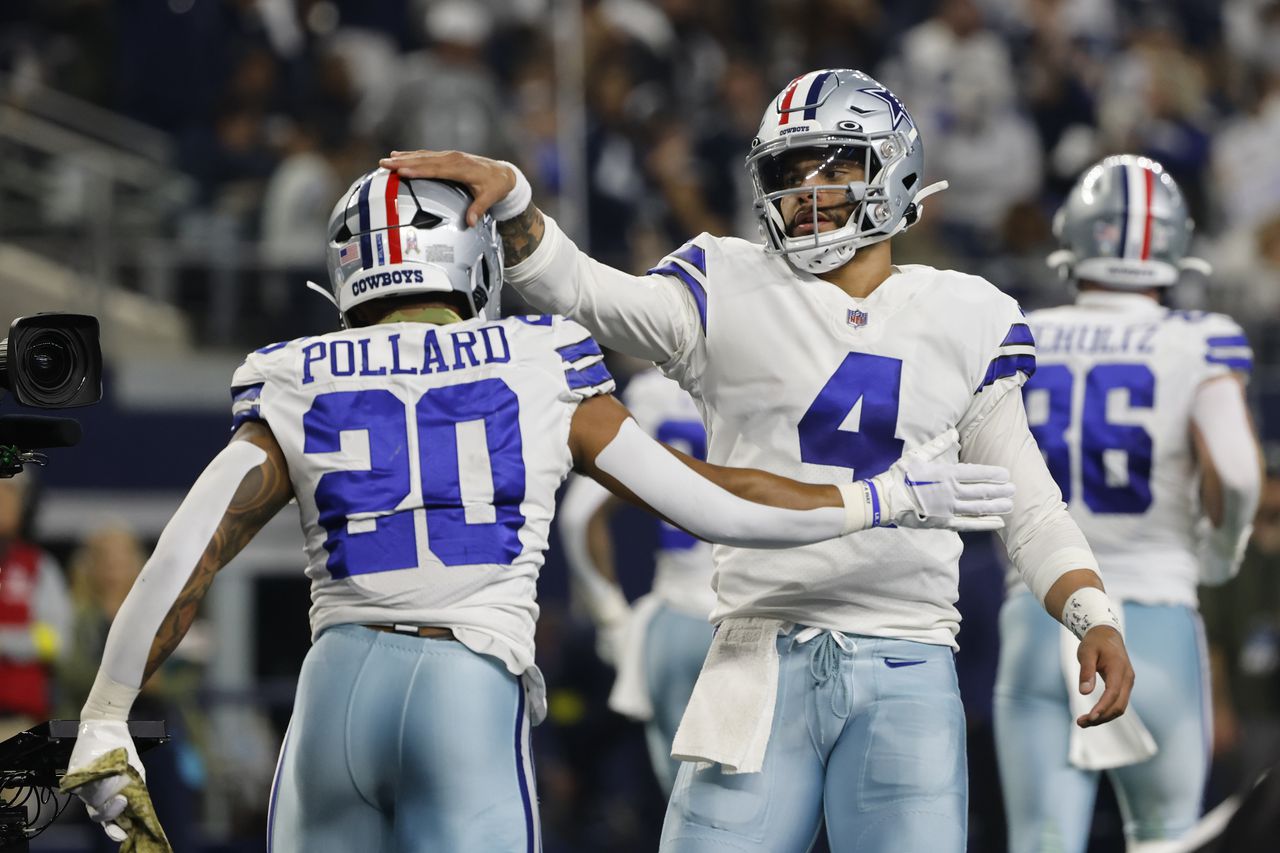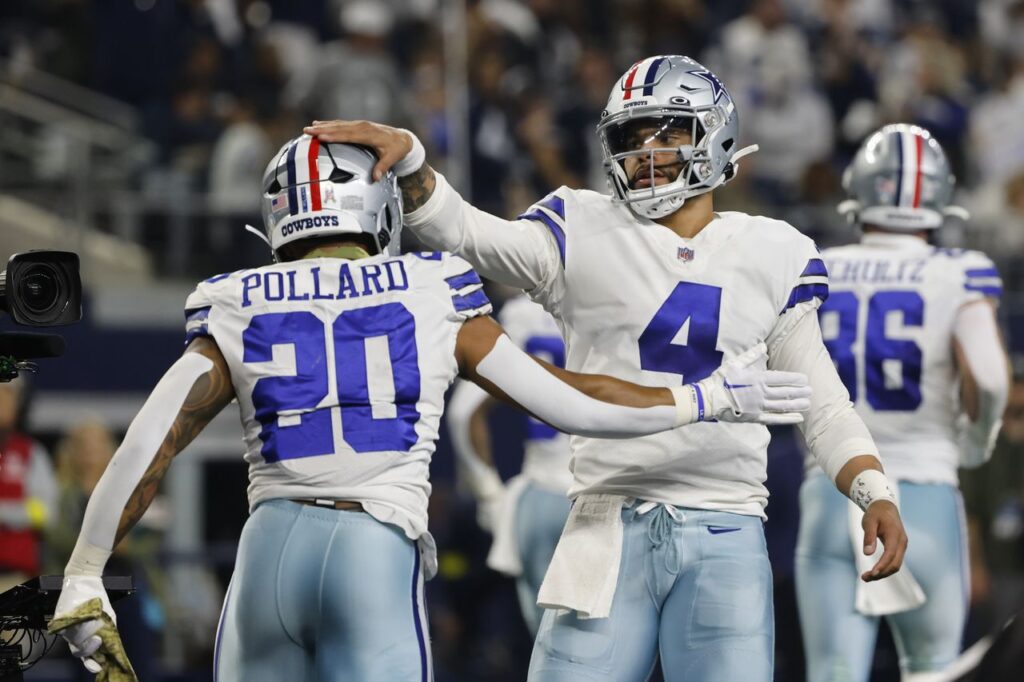 The Philadelphia Eagles have a strong record of 13-2 and currently hold the No.1 seed in the NFC. Despite their record, they still haven't won their NFC East division as the Cowboys are chasing right behind them.
The 11-4 Cowboys have already confirmed a playoff spot but now they will be aiming for the NFC East division title. Dallas could clinch the NFC East division title with some help. As it stands, if the Dallas-based team wins their remaining two games and the Eagles lose their remaining two, then the Cowboys can claim the NFC East title. The Eagles just have to win one of their remaining games to clinch the NFC East division.
Cowboys' remaining games are against Tennessee Titans in week 17 and Washington Commanders in week 18. It's a tough task for the Cowboys, but doable. The Eagles' remaining games are against New Orleans Saints in Week 17 and New York Giants in Week 18. If Jalen Hurts gets cleared to play, the Eagles have every chance to win the division in week 17 itself.
Do follow us on: Facebook | Instagram | Twitter
Also Read: Top 5 biggest comebacks in NFL history
Also Read: Rob Gronkowski challenges The Rock for a massive WWE match