The Rock is one of the finest wrestling names. Many wrestlers want to compete against him or at the very least share the ring with him. Many people who are not wrestlers wish the same thing as everyone wants to face 'The Great One' in the WWE ring. A former football player just requested the same thing.
Former American football player Rob Gronkowski reportedly declared that he wants The Rock in the ring with him. He indicated that he would like to compete in the organization, but due to his lack of experience, he would like to perform a tag team bout. He's stated that a tag team match would be ideal for him.
He would love to see The Rock return to the ring in that bout. He also stated that he wants The Rock to be either his partner or his opponent. Rob hasn't been seen in WWE in a long time, so it'll be fascinating to see whether this dream bout will happen now that The Rock is rumored to be making a comeback.
Rob said in an interview with TMZ Sports, "My tag team partner can help me out with those moves and all that good stuff. But who would it be [against]? I'm getting put on the spot. It'd be pretty cool to have The Rock come back and either face The Rock or have him as my tag team partner."
Also Read: "She respected what I did," Liv Morgan describes the current status of her relationship with Ronda Rousey
The Rock returning to WWE at Royal Rumble?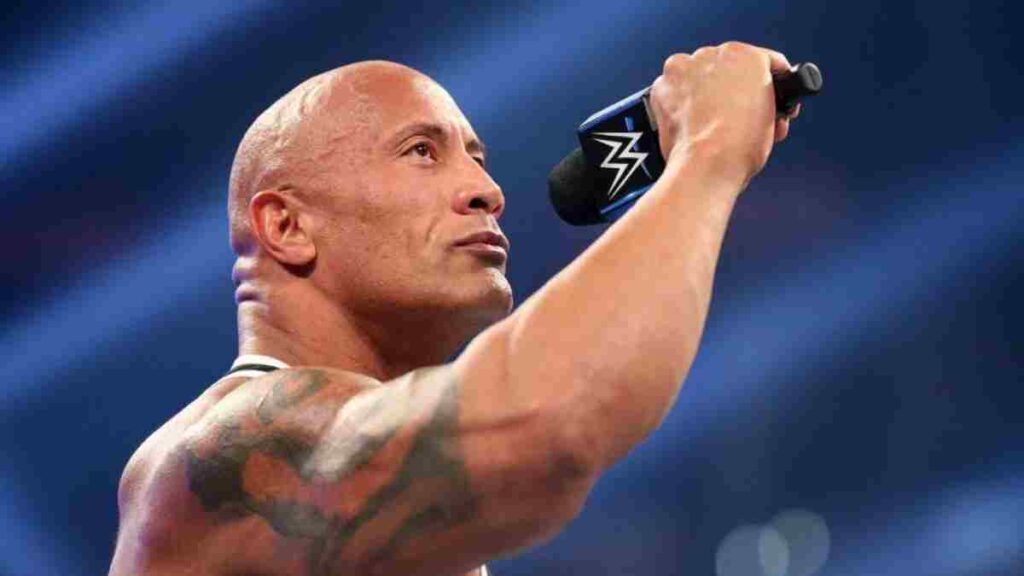 The Brahma Bull is expected to make his WWE debut during this year's Royal Rumble. His film schedule is clear in the next months, therefore he is available for this WWE comeback. According to speculations, the former champ will enter at number 30 and will win the entire event.
He will face his cousin Roman Reigns on the greatest platform of them all, WrestleMania, in a fight for the Undisputed WWE Universal Championship. The fans are quite enthusiastic for this match, but these are all just rumors at this point, and nothing has been proven.
Also Read: "Wrapped up under my tree," Bianca Belair reveals her most precious Christmas gift ever
Fans will have to wait and watch what happens at this year's WrestleMania since the largest stage of them all will be in Las Vegas. WWE will aim to make this WrestleMania the biggest ever since it will be a particularly special edition and the first one under Triple H.
Also Read: Concerning update on Randy Orton's career after back injury