On Sunday night, the veteran quarterback Dak Prescott and the Dallas Cowboys suffered a humiliating loss against the Arizona Cardinals in their week 3 matchup. Prescott and the Cowboys struggled a lot in the red zone, which cost the Cowboys the game. And now, the known Cowboys hater Stephen A. Smith trolled Prescott using his own failure while throwing the ceremonial first pitch in the New York Yankees game last week.
The intro to the ESPN show First Take on Monday featured a clip of Stephen A. throwing the terrible first pitch in the Yankees game, which fell well short of the home plate. Smith used that clip to troll the Cowboys quarterback.
"You know I know that that pitch right there made me look bad. I know that it wasn't a shining moment, I know that I didn't live up to expectations. But I will remind the American public and the world. I am not a professional thrower of any ball. This dude is," Stephen A. Smith laughed hysterically while pointing to a picture of the Cowboys quarterback Prescott on the screen.
Smith was being heavily trolled by fans on social media for his terrible ceremonial pitch last week. Still, Smith used one of his terrible moments to make fun of the veteran QB Prescott.
Prescott had an average game on Sunday as he only threw for 249 yards and 1 touchdown against a deflated Arizona Cardinals. Furthermore, Prescott threw an untimely interception in the endzone, which proved to be a costly mistake for the Dallas-based football team.
To be fair to Prescott, he played with a banged-up offensive line and was being pressured a lot by the Cardinals' defensive unit. As a result, the Cowboys suffered their first loss of the 2023 NFL season against the Cardinals.
Related:Robert Saleh shockingly affirms Zach Wilson to stay as Jets starter despite abysmal outing against Patriots
Dak Prescott and the Cowboys look to bounce back with a victory
The 2-time Pro Bowl quarterback Dak Prescott and the Cowboys suffered their first loss of the ongoing season against the Cards in their week 3 matchup on Sunday. Now, they are looking to bounce back with a victory in their next matchup.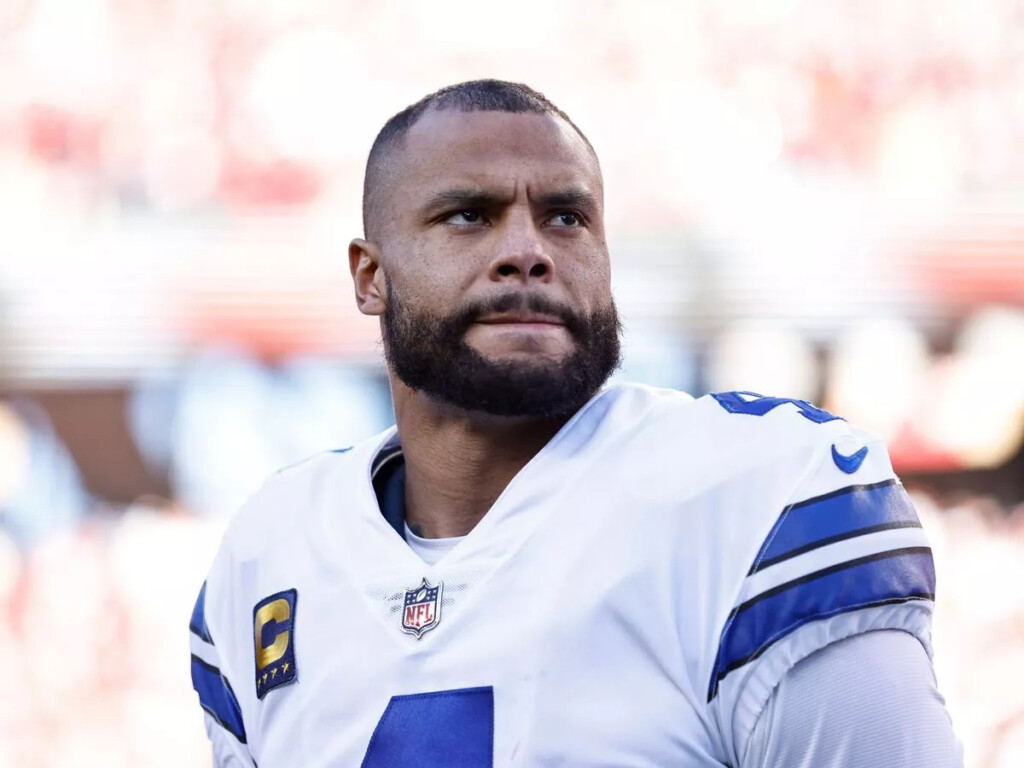 The Cowboys are scheduled to face the New England Patriots this weekend in their week 4 matchup. The Patriots are coming off a victory against the New York Jets and are looking to keep the momentum on their side.
But the Cowboys boast one of the toughest defensive units in the league and they would give some trouble to Mac Jones and the Pats. If Prescott can keep his cool, the Cowboys have a shot at beating the Pats on Sunday.
In case you missed it:
Do follow us on: Facebook | Instagram | Twitter
Follow FirstSportz on WhatsApp Channel