The Cincinnati Bengals suffered a heartbreaking defeat in the AFC Championship game against the Kansas City Chiefs. The Bengals failed to reach a second successive Super Bowl after their 23-20 defeat in what was one of the closest games of the season.
It turned out to be an incredibly topsy-turvy game, and one which the Bengals will feel they could have won. They were in the game until the last few minutes of the fourth quarter when a mistake from linebacker Joseph Ossai cost them badly.
Ossai was guilty of pushing Chiefs quarterback Patrick Mahomes, as he tried to achieve a first down. In hindsight, the tackle could have been avoided, given the fact that he was already out of the pitch. The tackle resulted in a penalty, which helped the Chiefs gain a few crucial yards for the field goal attempt.
Harrison Butker duly converted the field goal, helping the Chiefs finally get one over the Bengals. It is very easy to blame Ossai for the mistake, but in a team sport like the NFL, it should always be about the collective rather than singling out a particular individual.
Read Further- WATCH: Philadelphia turns into CHAOS city as the Eagles fans celebrate their team's NFC championship by climbing up greased poles and partying in the street
B. J. Hill stood up for teammate Joseph Ossai in a heartwarming gesture winning praise from the fans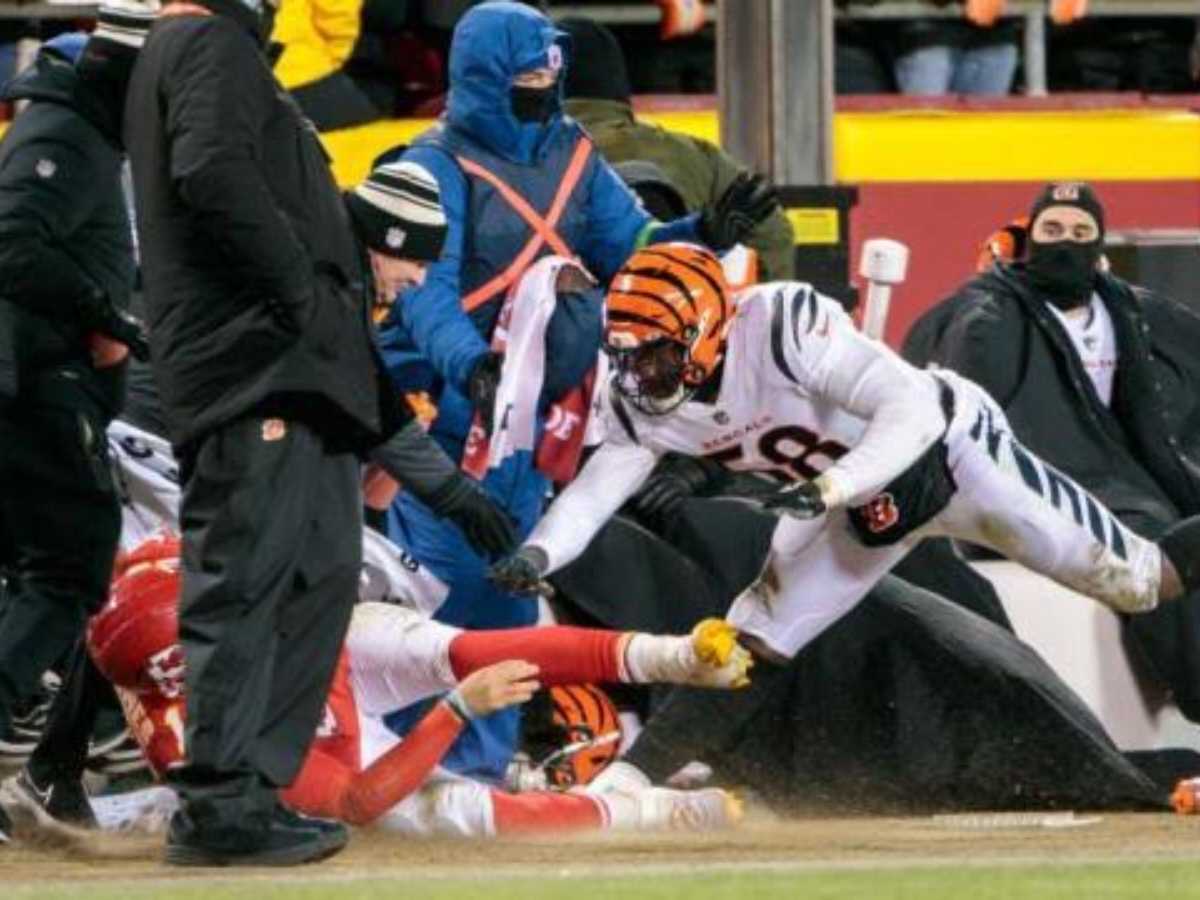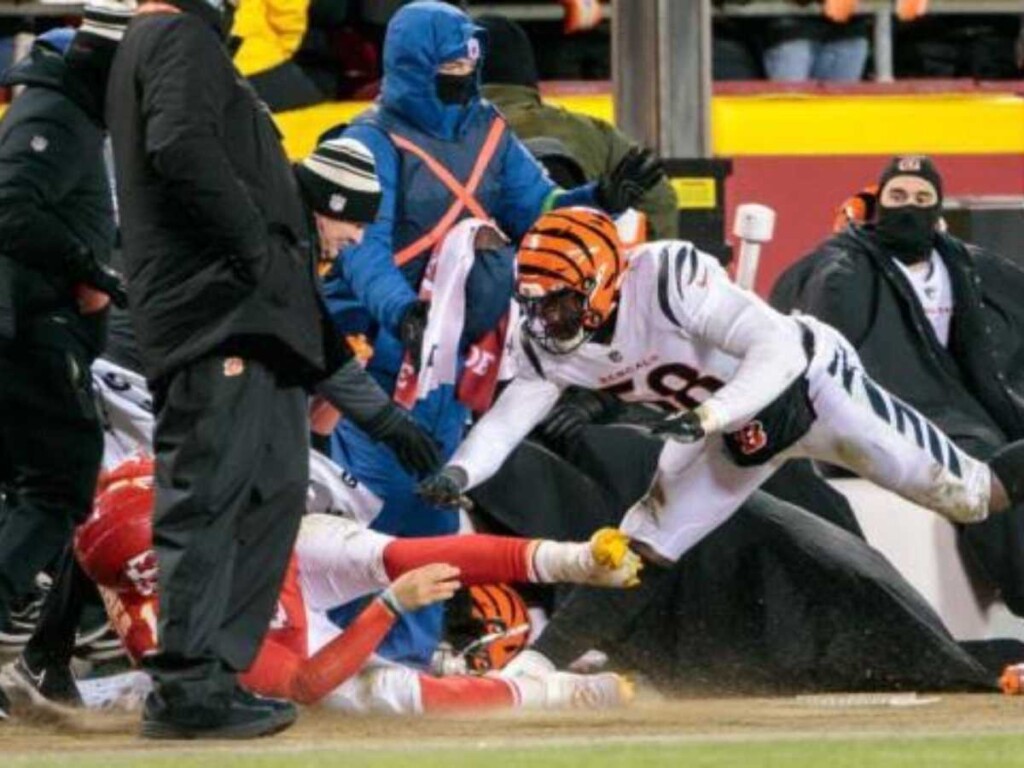 Bengals defensive tackle, B. J. Hill proved just that and stood up for his teammate while Ossai was being grilled ruthlessly by the media after the game. It was simply cruel on the part of the reporters to bombard a player with such questions, especially when he's at his worst after the apparent game-changing mistake.
Hill took matters into his own hands and urged the reporters to ask Ossai different questions. "Dumb question. Come on. He played his butt off the whole game," Hill said. "Ask a different question." Fans were quick to notice the grand gesture from Hill and hailed him on Twitter. Check out a few fan reactions –
Up until then, Ossai had put up a brave front himself, talking about the moment in the locker room as he faced the steely-eyed reporters.
"I was just in full chase mode and pushing to maybe get him going backwards, because I knew he was going for the sideline, so make him go backwards and get that clock running," Ossai said as he tried to fight tears. "I didn't know how far out of bounds we were."
Related: "F**king bulls**t" – NFL Twitter accuse the referees of 'foul play' for their 'brainless' call to give the Chiefs "a 5th-down" against the Bengals in the Championship game
Do follow us on: Facebook | Instagram | Twitter
Related:"He sent you home, loser" – Micah Parsons' attempt to troll Deebo Samuel hilariously backfires on social media following the 49ers' defeat at the hands of the Eagles